The coordinator of The People's Blindage Project Roman Kravz visited the skrypin.ua show and told all about the how he with his son developed the blindages (field dugouts) for the defenders of Ukraine, how the blindages were tested at the battlefield, which weapon blindages can withstand, how much the construction of the blindage cost and the role of the Ministry of Defense of Ukraine in this project.

The best part is between the 16:05-22:53. But it is even better to see the whole episode
For the question about the type of the weapon the blindages can withstand Roman answered: "It can withstand all the types of the mortar shells." The direct Grad shelling will ruin the dugout, but the explosion nearby will save life of the soldiers in it.
"Inside of the blindage it can be arranged the heating, and conditions can be made more human," – said Roman Kravz. This is a very important to arrange comfortable conditions inside of the blindages due to the winter weather. The flu season started, so dry and warm blindage for the military can prevent the disease among the Ukrainian defenders at the front line.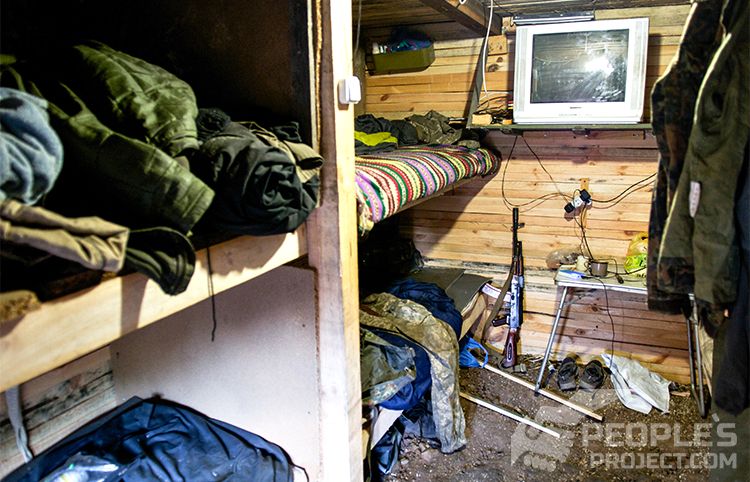 The volunteers made blindages on their own, exclusively on enthusiasm.
"Friends and neighbors come to help. I announce the day when we can produce the blindages," – says Roman Kravz. The costs of the materials is completely covered by The People's Project thanks to the donations, collected by the people in terms of The People's Blindage Project.
The volunteer informed us about the production of the 65 blindages. The most important thing is that the construction of the blindage is cheap, and it can be quickly assembled at the front line.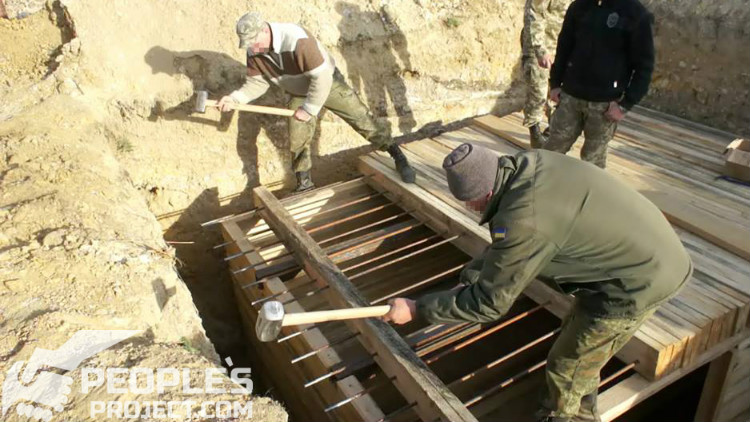 Ukrainian soldiers at the front line need a reliable defensive fortifications, that are able to withstand not only the enemy attacks, but also the shelling from the prohibited weapon, which invader uses constantly despite the agreement. And field dugout (blindage) is able to save more than one life. Each blindage can contain up to ten defenders of Ukraine at once.
Join The People's Blindage Project to save life.