Blindages! It feels rather strange that at the fifth year of the war volunteers still get such requests from the army, still we do get these! When we offered the military to "file a request and pick up your blindage", we did not have the slightest idea of such a great demand for these! Yes, we had a few ready blindages assembled and paid for, waiting for their time to come in case anybody needed blindages. Soon, there emerged an urgent need! It turned out to be so huge that there emerged a queue of military who required their blindages!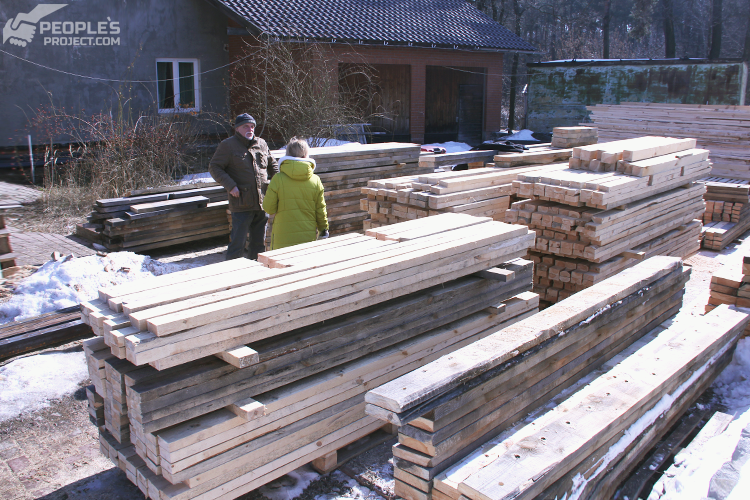 Oleksandr was among those who requested one, too. The commander of fire support group of the 25th "Kyiv Rus" battalion could hardly manage his agitation and despair: yet lately some soldiers of his unit got wounded. This happened in an uncovered segment of the frontline continuously heavily shelled by militants despite any agreements, "ceasefire" and other arrangements the terrorists never bother themselves by sticking to ("this never happened before… and this happened once again").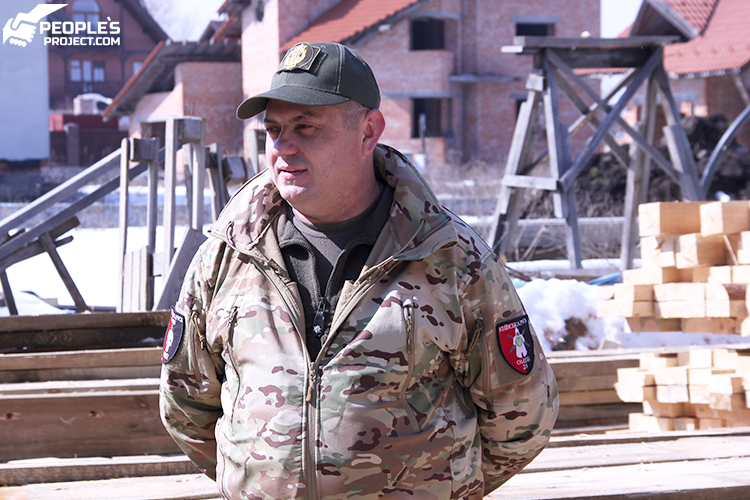 It has been a truly rapid response; as soon as we got the request for assistance, the military immediately found the transport, dug out the holes for blindages in advance; their engineers checked up the kits – and the blindages set off to the forefront!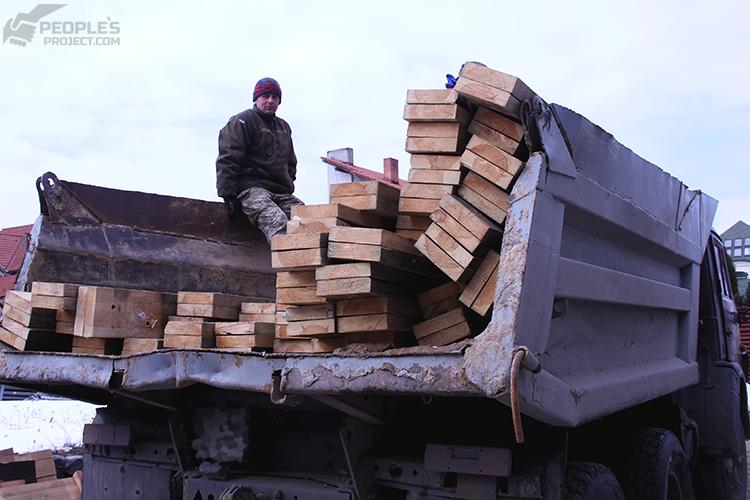 To avoid the effect of a secondhand source, the engineers accompany each blindage with a detailed manual that includes step-by-step assemblage instructions in pictures. Right, these look like manuals for kids' assembling kits.
In fact, the blindage itself is a construction kit. Mr. Roman Kravz, an engineer, insists that everyone is able of assembling such blindage. There has been set even an absolute record for their assemblage – it makes 45 minutes! Should we mention that each second of work in the sights of an enemy can cost a soldier's life?
Oleksandr, callsign "Yozhyk", tells us about the rest of advantages a mobile blindage has. Let us forget about the mess with supplying wood of improper width. Even when the military get solid thick logs, there are no vehicles to deliver them to their positions! Because of this, many soldiers of Yozyk's unit happened to injure their backs and tear muscles. The commander says that his fighters had to pull those logs for more than a kilometer's distance on their own! Isn't this a crime to get soldiers injured in such a "peaceful" mission during the war?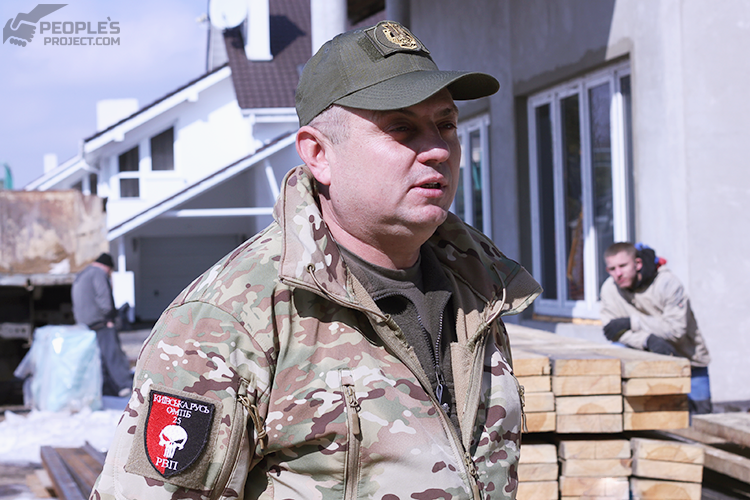 Since the beginning of the war we have sent almost 80 blindages to the front. They are light-weight, mobile and secure – we got no negative responses from the troops who used to live and hide from enemy artillery attacks inside of them. You can read about their "pros, cons and pitfalls" following the link.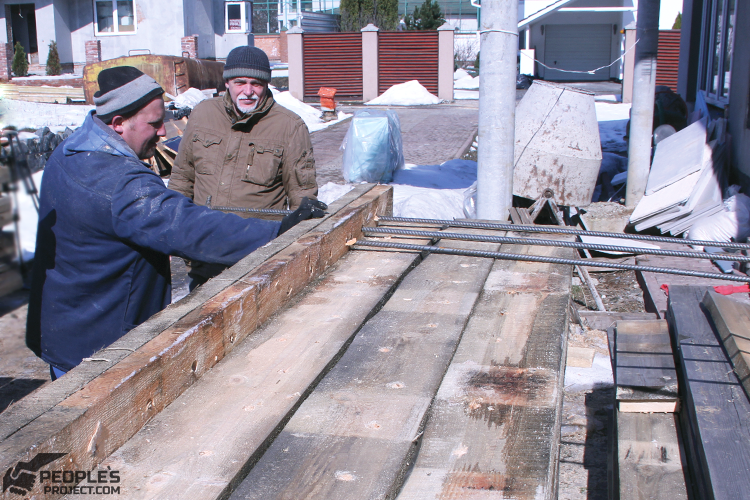 The constructor of assembling blindages, engineer Roman Kravz, demonstrates how all wooden details are being assembled onto a solid fitting. This allows the blindage to withstand landslides during fire attacks. Unlike constructions made of roundwood which pile over the soldiers hiding underground.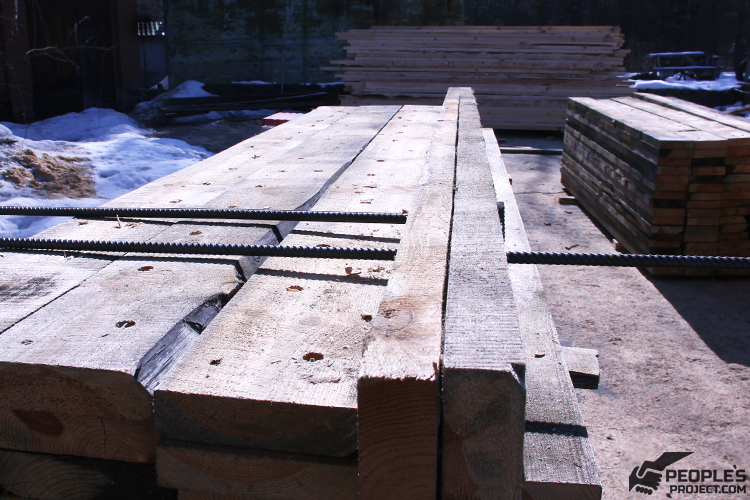 Now we would like to remind you that we are collecting money only for materials. The engineers manufacture the blindages as volunteers, that is on their own, at the expense of their own time and resources.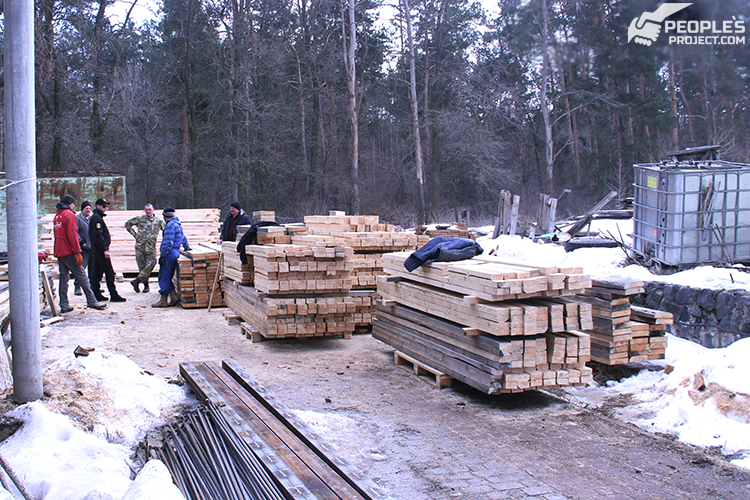 We, the volunteers of People's Project, proceed with supplying our defenders in the frontline with means of their own defense. Today we have got more requests than there are ready blindages. So dear friends, we urge you to help us! As you can see, the need to stay protected do not disappear with time. Perhaps it will be the hryvnia donated personally by you in the People's Blindage project, that will protect a Ukrainian soldier from an enemy mine impact.