From Saturday at Mykolaiv fitness club L-fitness, regular classes in the project Elite Training for Military began. The project is certainly delivering results. Created by professionals and fans of this method of training it is, we hope, the beginning of a new stage of development in the physical training of the military. We believe the enthusiasm and inspiration shown by all participants is a positive step forward in reforming military physical training. For a month, the project's coaches Valeriy and Olena have not only passed their knowledge on to future instructors but have also inspired them to achieve good personal results.
So far, all participants are reveling in the training and that is attracting the attention of their military comrades. In our photo reports we're trying  to convey the atmosphere that prevails in the classroom.

In the last lesson, one of the objectives was for participants to act as coaches for each other. Thus, they could test themselves as teachers and see how effectively they could pass on their skills and knowledge.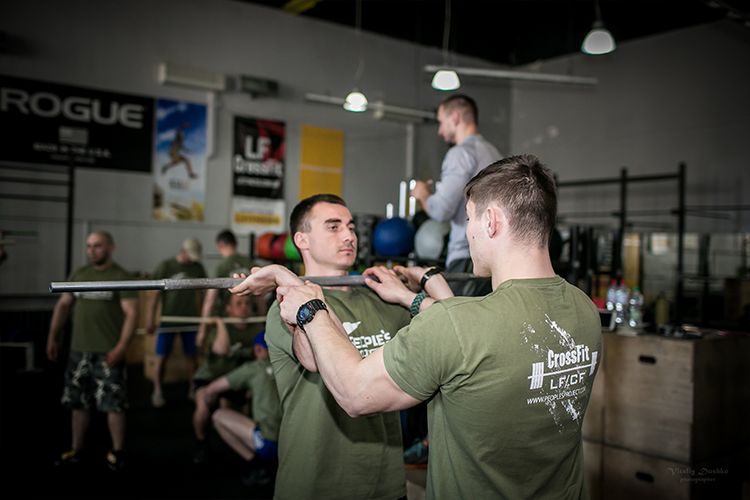 The coaches closely monitor the process and help participants perform all exercises correctly to prevent injury and optimize effectiveness.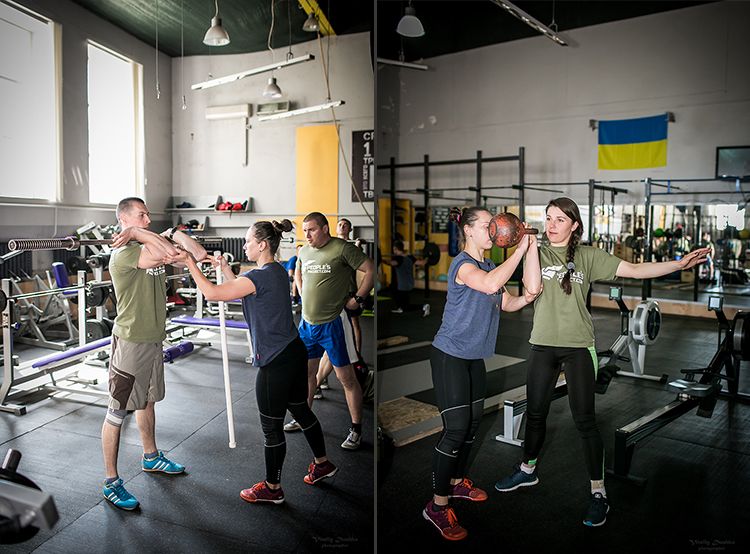 They help correct mistakes and explain every move.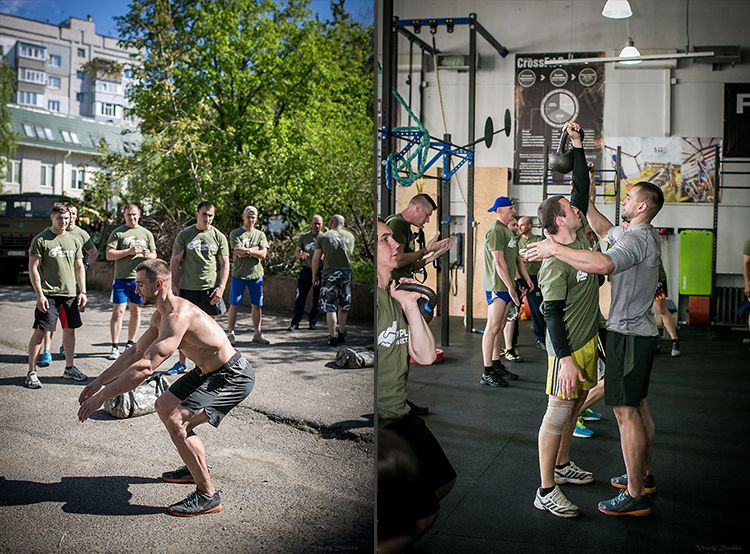 It is important when a coach can lead by example.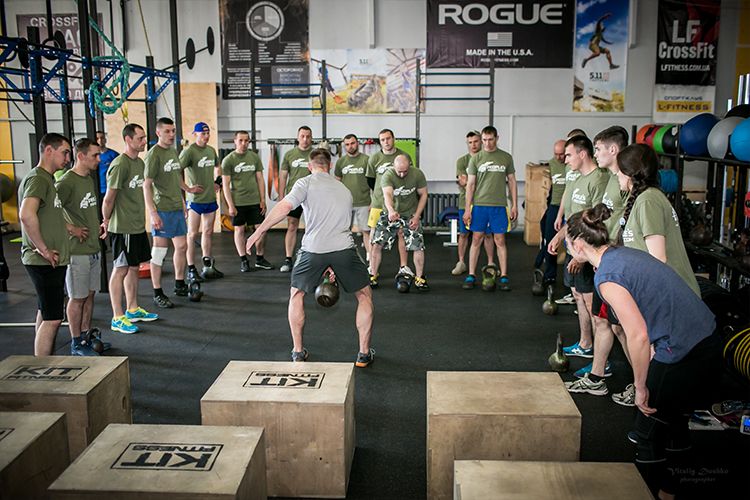 With this coach, the military do not dare complain.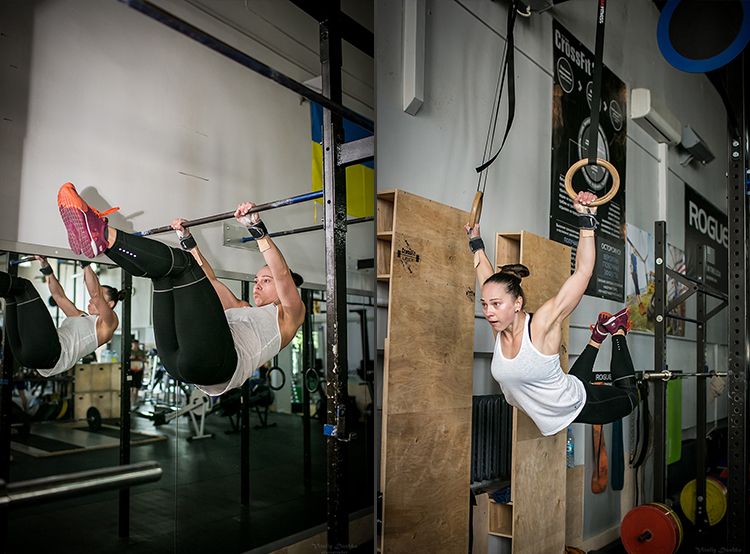 Therefore, all train hard. Everyone understands the importance of what they are doing.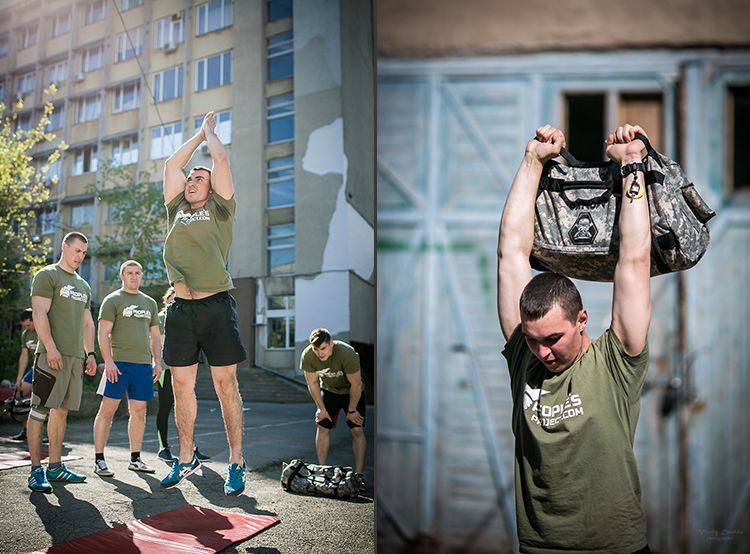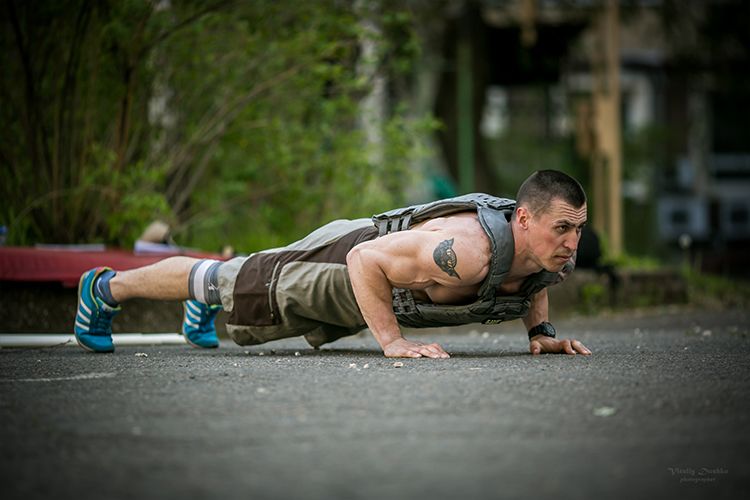 Coaches note that after a month of classes students have made significant progress.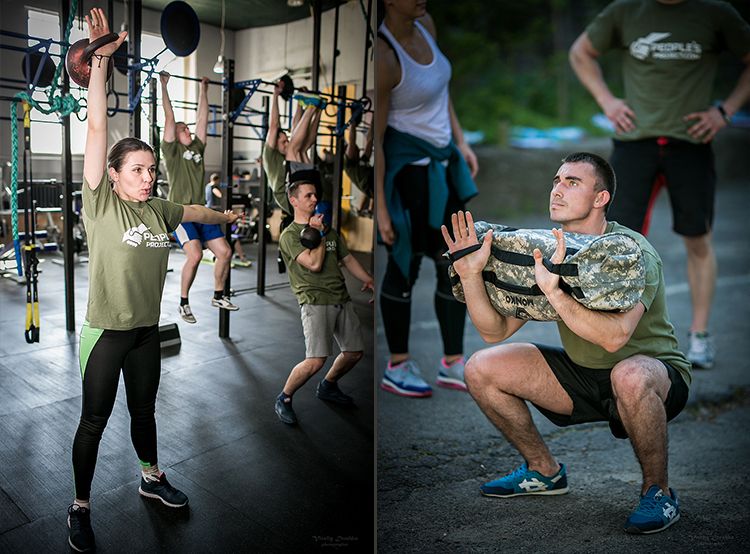 If at the end of training the students are sapped of strength, much to the coaches' satisfaction.