The morning JFO HQ's report brought some worrying news: near Mariinka which is located on the temporarily occupied territory of Donbas, an enemy sniper's activity was recorded. This means our fighters are in danger again: while mostly chaotic though well-aimed shelling of the enemy artillery allows hiding in a dugout or some other shelter, the fire of a sniper hunting his target means heavy injuries or even death with high probability.
It is not a secret that when enemy snipers annoy our marksmen, they immediately head to prey on the opponent. No one but a sniper is able to understand his antagonist's technicalities the best: to disclose his hide, trace and eventually shot him down in the end.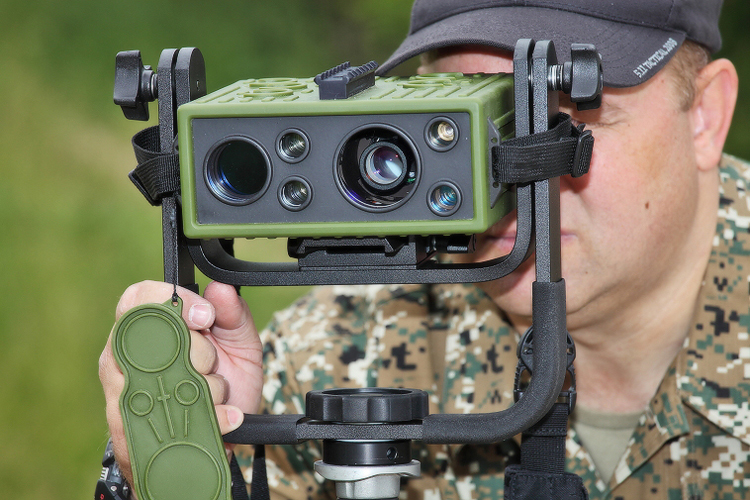 An optics detection system. Laser pinpoints the lenses of the scope, and the emitted intense laser pulses damage both the optics and the retina of a shooter. Such mode of action is considered highly debatable from the standpoint of the Geneva Convention provisions regarding human methods of warfare
Still even here, in the counter sniper stand-off, there is a problem. Lately, the Russians have provided their mercenaries with new counter sniper complexes. Whether they will test another novelty or use some customary one – it does not really matter. Anyway, the important thing is that the devices they deploy are able of injuring our fighters, as these complexes not only detect the sniper opponent's optics but also damage the retina by means of a powerful laser impulse. Unfortunately, it is not about myths or fabrications as we have got proofs of the facts that already took place.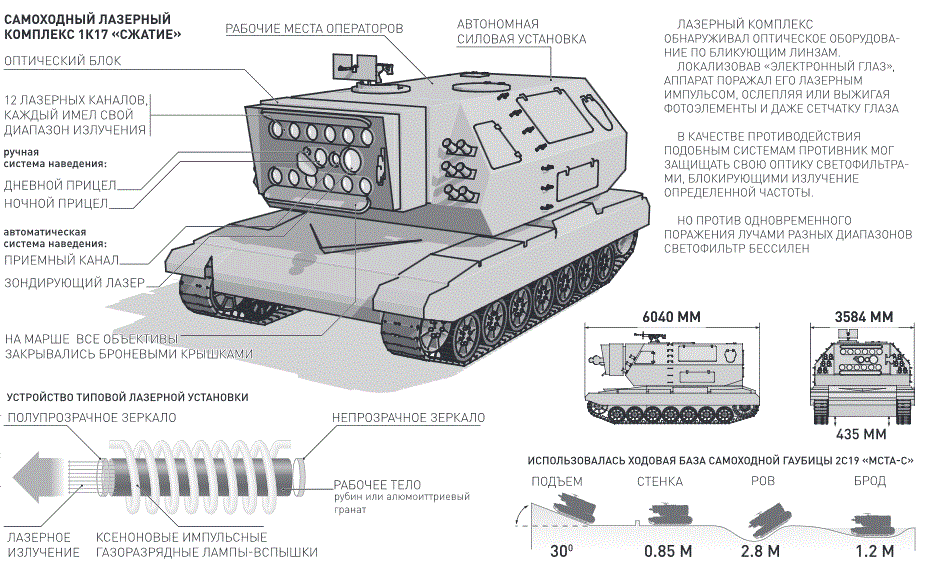 A picture common for a Russian website: powerful systems for damaging both optics and shooter's eyes are being mounted even on tank chassis. Here, we see another example of the familiar paradox: there are devices that have been deployed by Russian army in Donbas and there is enough proof for that, – still, of course, they claim "there are no our troops in Ukraine"
Eventually, on much deliberation, together with friends of ours, we have found the way to protect our fighters' eyes. The solution is to use the sights with digital filter of the signal. This means such a scope does not imply an internal through optical channel allowing laser beam to reach the retina of a sniper. All objects within the range of the scope, are reflected on a digital photosensitive matrix, the signal of which is being processed by means of a microprocessor and immediately transferred onto the micro display, as if the sniper looks through the sights in real time. Naturally, laser pulses are able of damaging parts of the scope, still the hardware can be easily replaceable.
Anyway, the cost of repair of damaged electronics is incomparable to that of further treatment of a shooter's injured eyesight that may result in an inevitable lifetime blindness.
Likewise, there are much more benefits in use of such scopes. The device makes an up-to-date gear allowing comfortable work within main sniper distances range; moreover, it is equipped with a night mode, thus has no limitations for effective hunting enemy snipers down.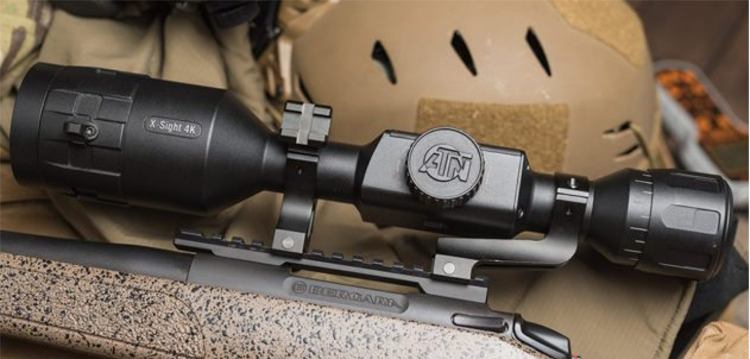 …in addition, it is rather handy and compact
Today, we are looking forward to getting one of these in a couple of days: in view of an urgent need for the gear among our snipers, an anonymous contributor took due care and sponsored the purchase of a device. To meet this essential necessity and equal the chances of our defenders with those of the well-trained Russian slaughterers, we will need to buy four more items of this gear.
Hence, the I Am Sniper project has been back to active action. Accordingly, we will need more of your assistance in purchasing these four scopes, as it is only your generous support that makes it possible. We are going to tell you the exact amount very soon, still most likely the sum we need to raise, is rather substantial. But obviously, we do need to change the situation when a Ukrainian sniper who has been training for years to acquire his proficiency; the one who protects our fighters and eliminates the enemy; the guy who stood up to defend his homeland and who does his best in doing so – this very guy has been risking with his own eyes every minute! Can we allow to save on his needs?
Go join in immediately, dear friends!
By the way, if you can figure out other effective ways of protecting our fighters against such harmful devices, please leave your say in the comments section below or send us DM on People's Project FB page, preferably supported with corresponding links. We gladly welcome any useful ideas.