This young officer, is a living legend of the war, a true hero. We always show Evhen looking groggy and gloomy after another anesthesia. Rest assured – Evhen is still able to smile sincerely and openly. The special forces soldier who is being treated as part of the Bioengineering Rehabilitation for Wounded, is preparing to soon be discharged.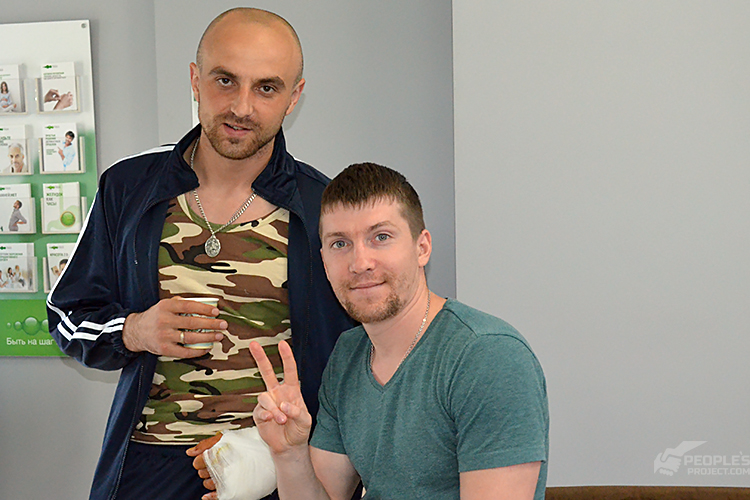 Evhen and Vitaliy. Even though they have extremely serious injuries and painful treatment, the boys have not forgotten how to smile
The next stage of Evhen's treatment has come to an end – completed a week ago. Evhen still faces complicated and painful surgery to prepare the recipient bed.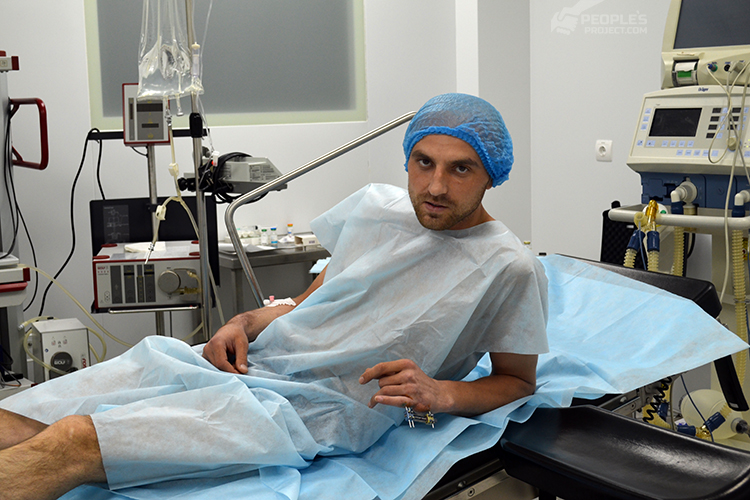 Evhen joined the project with numerous injuries to both his arms and legs, in fact, the number of injuries he had is a record among participants. During combat operations with his unit near Novozvanitsi, Evhen conquered and defended the enemy position. There was a strong counterattack, and he came under heavy fire. Bullets struck both bones of the right forearm, he suffered gunshot wounds to left hand bones, and damage to the ligament of the right knee.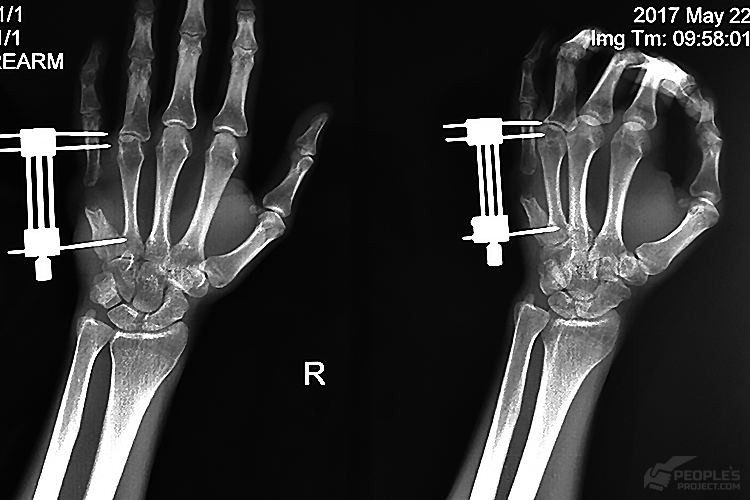 This is just one of Evhen's injuries
This treatment is not final – Evhen will spend some time at home to recuperate after the last operation, and later he will return again on the surgical table. The project as it is now is about saving Evhen's finger – performed plastic on the soft tissues and the installation of a Kostiuk apparatus and preparation to transplant bone cell materials, which is being cultivated in the depths of the bio-laboratory.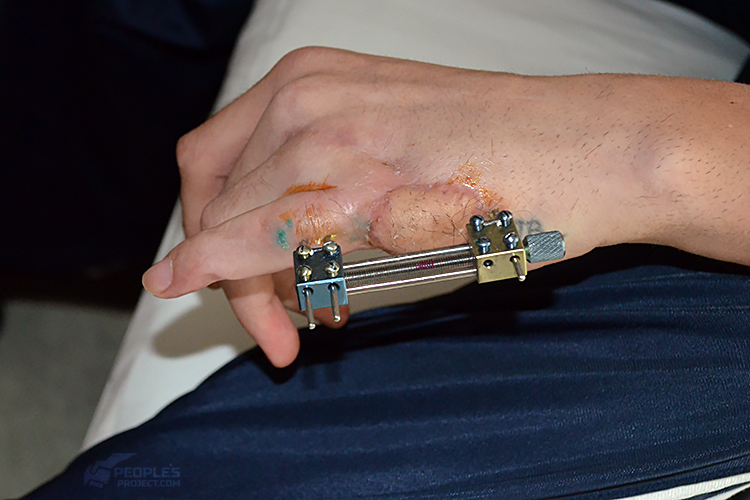 Earlier doctors restored bone in the hand and fixed the shoulder joint, which injured as a result of constantly being twisted from the usual position. But the next step, after rescue finger, doctors will undertake the project to restore his cruciate ligament.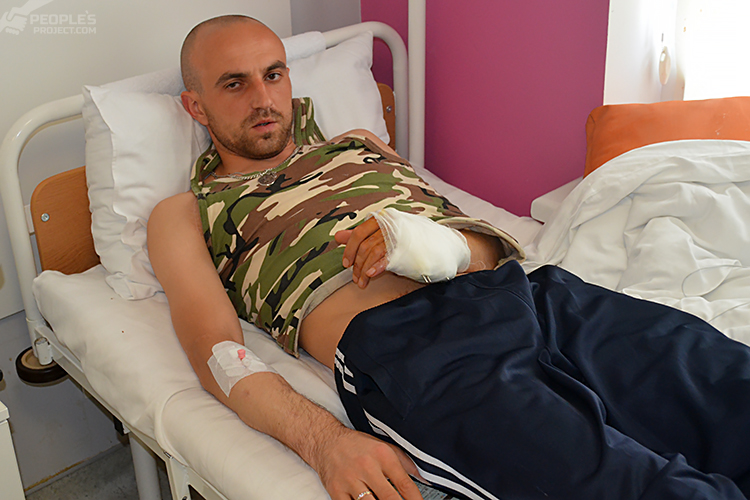 Traditionally gloomy Evhen, this is nothing new following anesthesia
The full cost of treatment had only recently been paid. This was raised by the volunteers of The People's Project, and amounts to about 700,000 UAH. This amount we collected from people's donations and assistance from individual benefactors, because the state is not involved in this type of treatment. So we sincerely thank you, thanks to you yet another good man has good chances of returning to normal life. However, Evhen is not the last patient in the project, we need your assistance to assist other fighters. Your donations to the Bioengineering Rehabilitation for Wounded allow us to perform these medical miracles.