Our good friends sent us sad news. It was a squadron of 17th Separate Tank Brigade. We have been helping its troopers as well as snipers with various equipment for a long time already.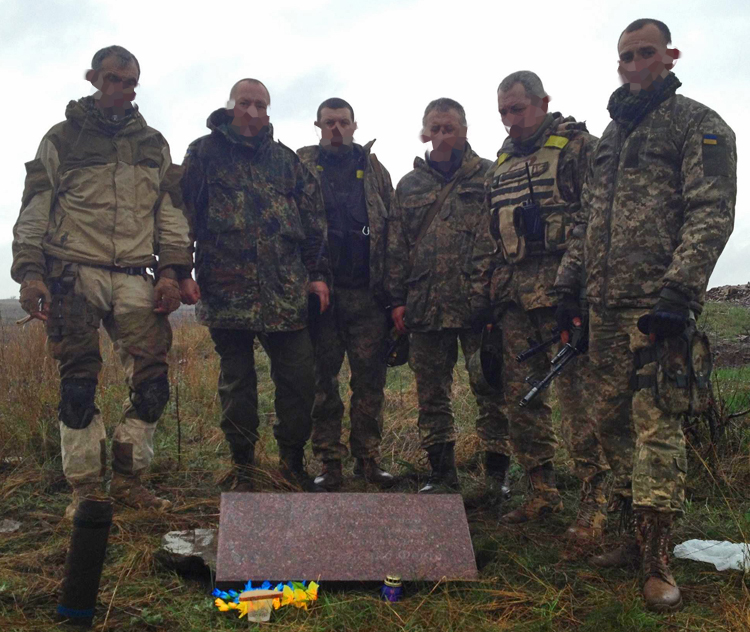 Memorial plaque in honour of dead shooter Fedir Huziyenko
The oldest soldiers, who served from the first days of the war, gathered and established a memorial plaque in honor of the dead military brother. Private shooter Fedor Huziyenko died in May of 2015 during the battle, when the key point "Dzyga" (which is close to Troitske at Luhansk region) got attacked by the enemy's subversive group.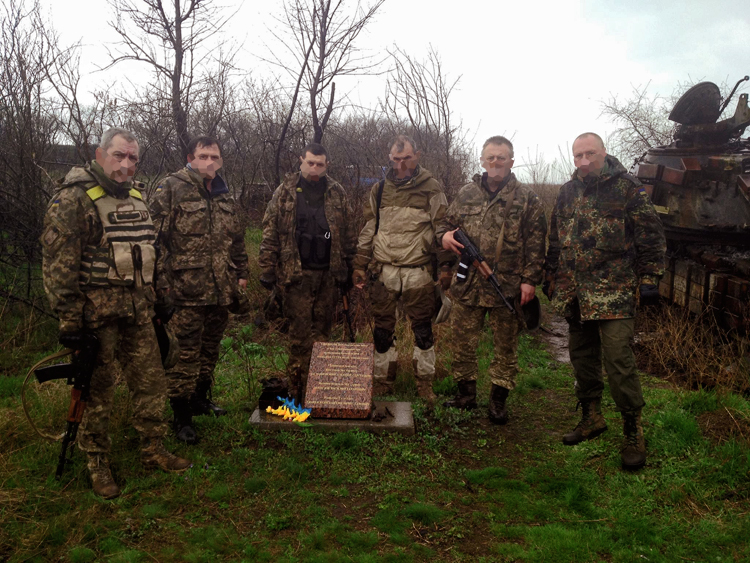 Memorial plaque in honor of the dead tank crew
On top of that, military honored the fellow troopers. In a few meters is located a sad reminder of war and sacrifice. It is damaged Ukrainian tank T-64. On February 1st of 2015, during a strong enemy attack, troopers been covering the defenders at a key point. The crew managed to destroy enemy's tank and an IFV, and enemy performed a direct hit into a tank tower with a Fagot. Ammunition detonated and all defenders, the oldest of whom was only 23, died immediately…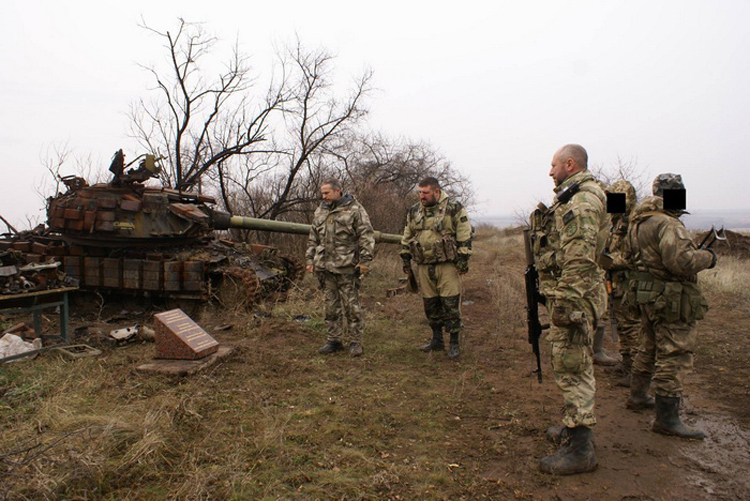 December of 2014. The military and volunteers establish a memorial plaque in an honour of the killed ones. Photo by Depo.ua
This sacrifice was not in vain, because enemy never got through. All victims, including infantryman Fedir, tank commander Olexiy Ostashevskiy, gunner Konstantyn Tkachuk and driver mechanic Vasyl Denisyuk were posthumously awarded with medals "For Courage" of third degree. Although, it will not bring guys back to life, unfortunately.

Dead Ukrainian defenders Fedir Huziyenko, Olexiy Ostashevskiy, Konstantyn Tkachuk and Vasyl Denysyuk
We told this sad story for a reason. No, it is not to squeeze the tears out of you, or speculate on the death of Ukrainian defenders. We just want to remind you the obvious truth. At the front line Ukrainian defenders pay for the peace with their own lives. We call you to help Ukrainian military. Each donation to the account of the project aimed to help the military will never be superfluous, as far as war continues. In terms of The "I Am Sniper" Project volunteers of The People's Project collect money to equip Ukrainian snipers, who serve at the front line. Be sure, using equipment purchased for your donations snipers of the 17th TB will be able to pay for the deaths of their brothers.