Last week the Biotech's doctors released home two fighters at once. Both have their external fixation apparatuses removed from their legs, so they are going to take further recuperation at home, and in two weeks' time the guys will start active training of the legs on which surgeries were performed.
Oleksandr is a serviceman with the 79th Air Assault Brigade; he got wounded near Izvaryne in 2014. When the paratrooper was evacuating his comrades from under the fire on the part of Russian army, his APC struck an underground mine. Shell fragments heavily cut the soldier's right leg, and as a result of numerous surgeries in state hospitals the bones failed to fuse up. And it is only now that the man is able to smile again: soon just the scars on his leg will remain the single reminder of the injury.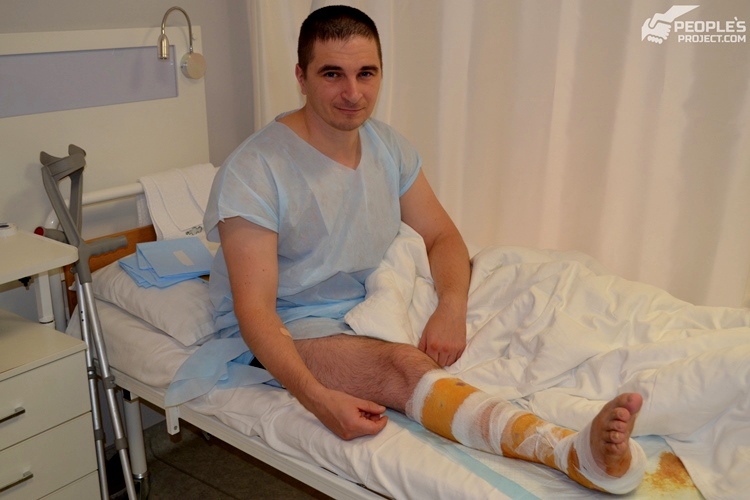 ---
The fighter with the 30th Mechanized Brigade, Andriy, got shrapnel wounds to his leg under hostile tank shelling of the village of Stepanivka near Savur-Mohyla. After six surgeries on the leg doctors ran out of options to save it. If not Zhytomyr volunteers who applied to the Bioengineering Rehabilitation for Wounded project, the man would have been left alone with his injured leg.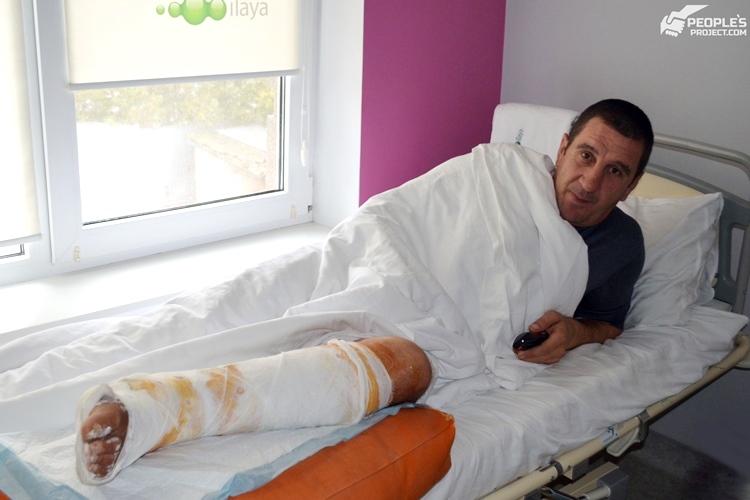 Luckily, the process of treatment goes as planned: the leg has been saved and now it goes to its rehabilitation and training in which the man is going to dive very soon. Moreover, the man wears his happy smile even during the surgeries! Such a mood means that the outcome is ought to be great.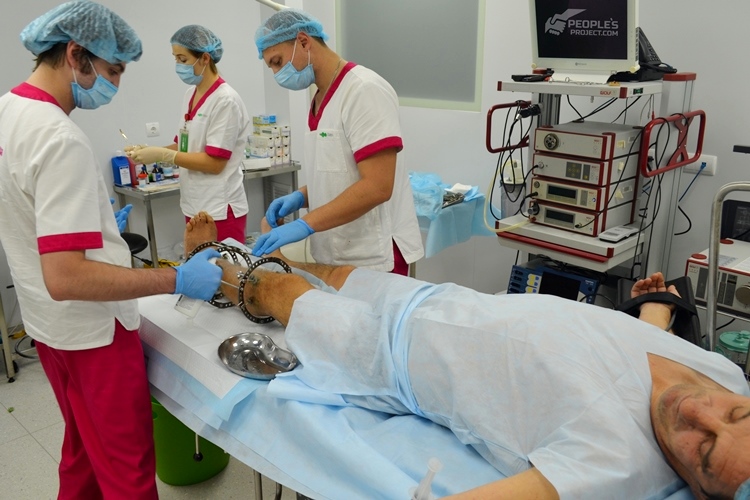 In a couple of months both warriors will be back to the clinic for check-ups, just to make sure the rehabilitation goes right. In general, the doctor's forecasts sound optimistic. The hardest period is over, and both fighters are going to walk on their own legs, – and this is possible thanks to bioengineering, the surgeons' skills and your donations, dear friends. Otherwise, the men did not have a chance to try their last chance. So we are sincerely grateful to you for giving our defenders hope for full life.
Both Oleksandr's and Andriy's courses of treatment have been already paid for, thanks to your kindhearted donations. But may we remind that there are many fighters within the «Bioengineering Rehabilitation for Wounded» project, who are undergoing different stages of treatment. So we urge you, dear friends, to support them as well. These guys sacrificed their health for our safety, without any doubt, so assisting them in getting back to their normal full life after the war is our responsibility.