The Bioengineering Rehabilitation for Wounded Project patient Dmytro had the orthopedic plate, which supported newly grown thigh bone, removed. The plate was installed a year ago. For this time bone got stretched and strengthened enough, to be used without additional support. From now on only rehabilitation and exercises are needed. Dmytro smile, because treatment comes to an end, and doctors managed to preserve the leg. He woke up after the surgery right on time to celebrate Easter.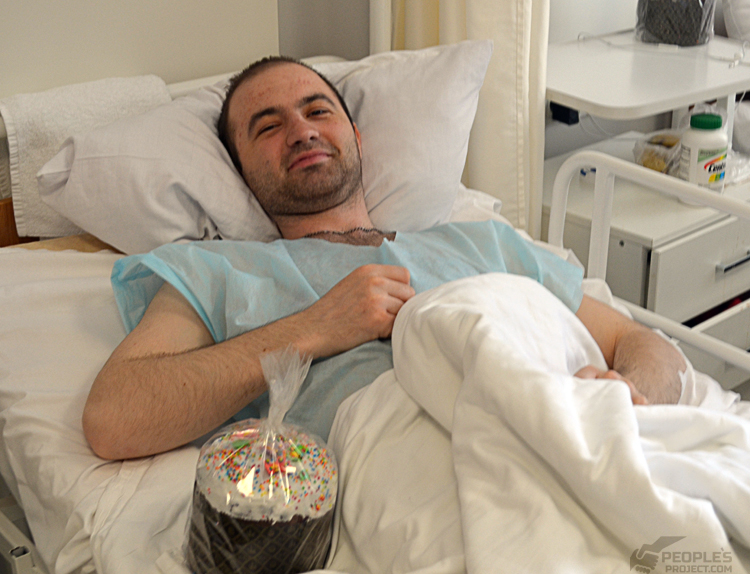 Dmytro joined the army before the war, and served under a contract. He participated in an ATO area from the first days. He received severe injury in a combat mission, trying to free Heorhiyivka in Luhansk region from invaders in July of 2014. Many Ukrainian defenders were killed, and Dmytro received a severe wound. Hostile bullet broke his femur and caused contusion. He went through series of military hospitals and 5 surgeries. An orthopedic pin was installed into a broken bone. Without any further recommendations Dmytro was sent home.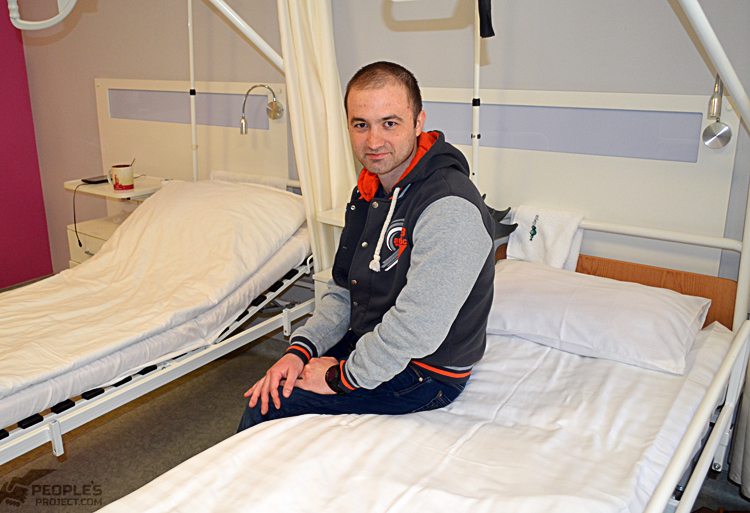 It is a surprise, that terrible fracture got fused. However, the leg shortened on 3.5 centimeters. The moment Dmytro found out about The Bioengineering Rehabilitation for Wounded Project, and possibilities of cellular technologies, he immediately turned to The Ilaya Clinic, and asked volunteers for help. After the first examination it was suggested to remove the pin, because the bone fused. Then doctors started the treatment. Bone got stretched and Ilizarov apparatus installed. Then the place of an injury was filled with a cellular material and bone got fixed with a plate. With a time (and its been more than a year now) the bone restored to its natural length and strength.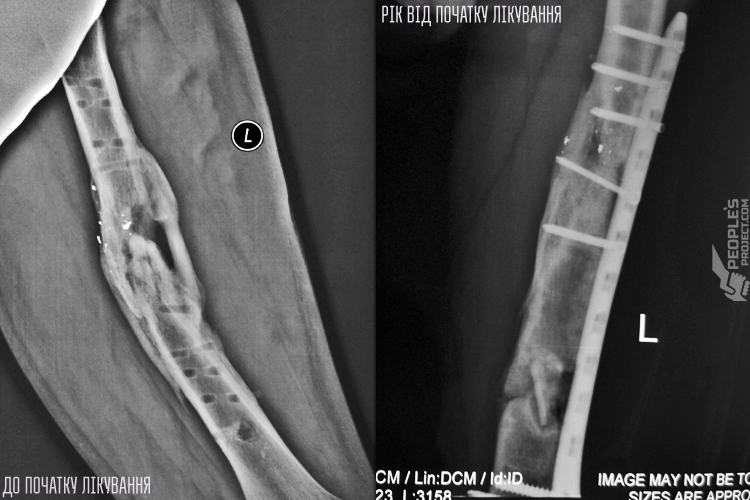 One year later bone got fixed, stretched and strengthened, using patient's own cells. That this particular plate was removed. From now on only rehabilitation and normal life ahead
More than 300,000 UAH was spend for the treatment of a Ukrainian defender volunteers of The People's Project payed at the expense of charitable donations in terms of The Bioengineering Rehabilitation for Wounded Project. Only your contributions allow us to return to normal life seriously injured Ukrainian defenders. We call you to continue help injured soldiers. All contributions and expenses you can check with help of a transparent online reporting system of the project, where everything is honest and clear. The government does not participate in a cellular treatment of the wounded. So, if we do not help the defenders, the perspective for them is quite sad.