One more patient of The Bioengineering Rehabilitation for Wounded Project Sergiy is going home. The first stage of treatment is over. During the first stage, doctors of The Ilaya Clinic completed a number of stabilizing and preparatory surgeries. They overcame strong bone infection, removed huge gangrenous piece of bone, and prepared a recipient bed (set the remains of the bone into the correct position for a subsequent implantation of a bone matrix and application of a cellular materials). Now Sergiy's hip is fixed with a rigid bandage, and a place of a bone defect is filled with a special medical cement.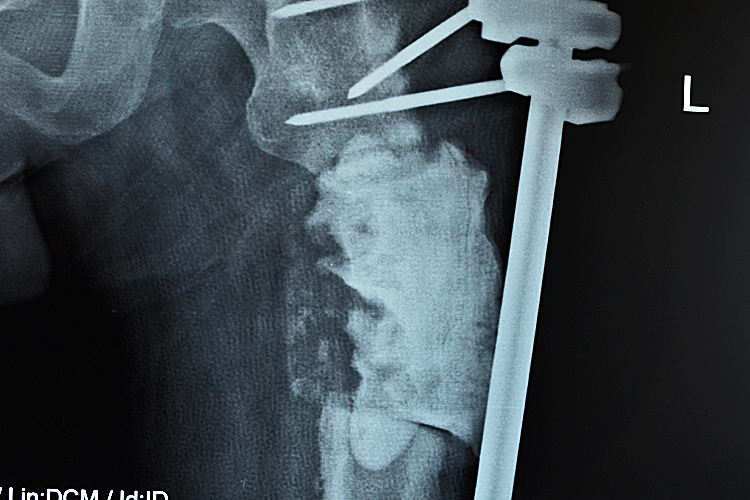 Sergiy's leg today. Infection is killed, the bone is ready for use of cellular material
Next thing Sergiy has to do is rest. The tissues of the leg must regenerate for a while on their own before the treatment continue. Next 6 weeks Sergiy will spend in a family circle, which is a great way to spend holidays and rest from a hospital schedule.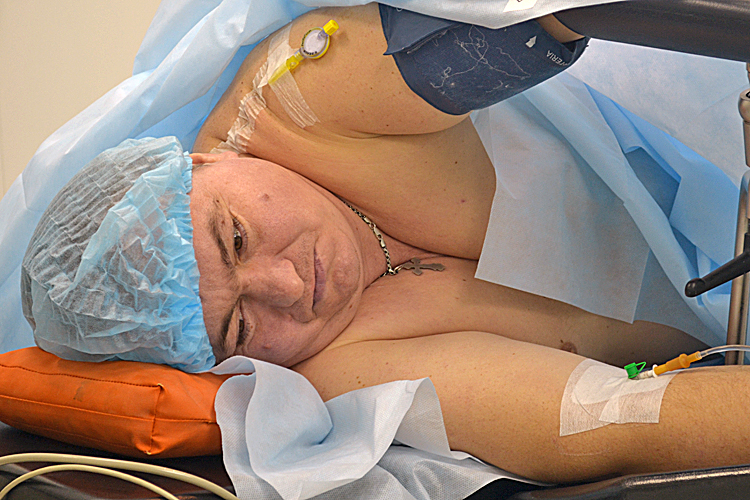 Sergei was injured during a defense of Debaltseve in February of 2015. His left hip was seriously wounded by a close explosion. Sergei went through five surgeries, and got an orthopedic pin inserted through the entire left femur. However, the fracture did not merged, and got infected with osteomyelitis, which destroyed a significant part of the bone.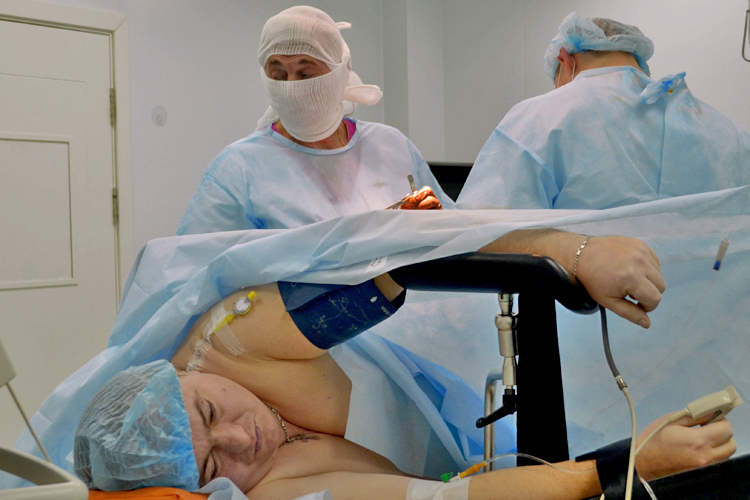 Volodymyr Oksymets performs surgery of Sergiy's leg himself
Before the project a bone defect of Sergiy's femur was more than nine centimeters. The leg shortened and was absolutely immobile. The alternative is either full amputation of the leg, including the hip joint, awkward massive prosthesis and life long injury or cellular technology and reconstruction of a new bone with help of its own tissues. Above all is health, and everyone deserve it.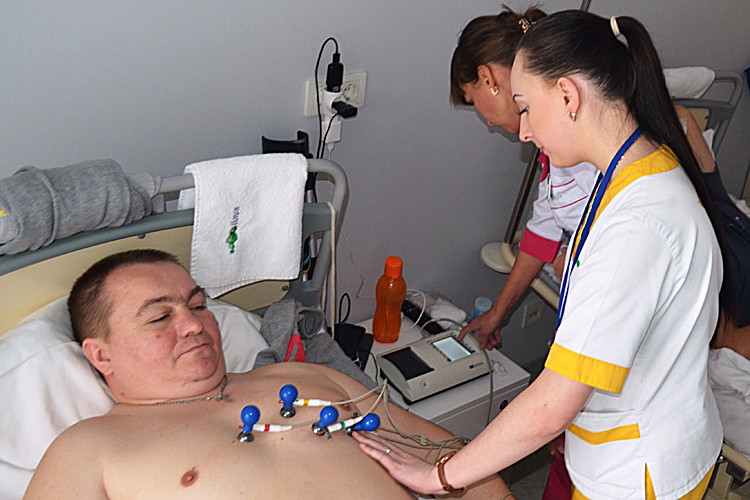 However, there are certain difficulties. For treatment of Sergiy volunteers of The People's Project paid more than 200,000 UAH at the expense of people's donations. Ukrainian communities of Spain helped a lot as well. And there is over 300,000 UAH more to pay. Each of us can help Sergiy. Every dollar of donations considerably increases chances of a man to a full recovery. Cellular technology treatment is not yet financed from the state budget, so only donations can finance it. Join the project to save life.