Just a few days passed after the surgery, and Mr. Oleksandr is now heading home. Within «Bioengineering Rehabilitation for Wounded» project his leg has been saved from amputation by means of restoration of the shin destroyed by explosion of an enemy mine.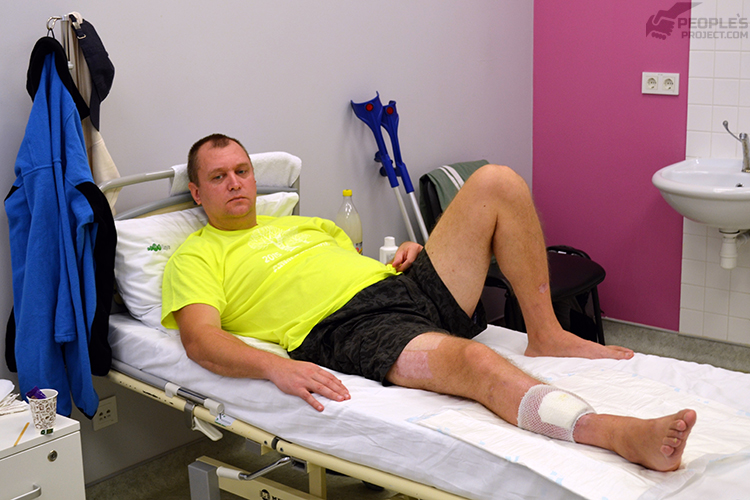 With the help of cellular technology, the doctors at ilaya clinic fused up a complicated shin fracture in Oleksandr's leg. Today, during the last surgery, the Project's doctor, Oleksandr Oksymets, carried out a complex of restorative manipulations and rebuilt the soft tissue defect.
Mr. Oleksandr had got wounded in early 2015, in February, in a battle near Donetsk airport. An enemy artillery mine went off just under his feet, and his right shin was heavily cut by shell fragments. The injury had been treated in traditional way, but due to difficult fracture, massive bone defect and complications the bone failed to fuse up.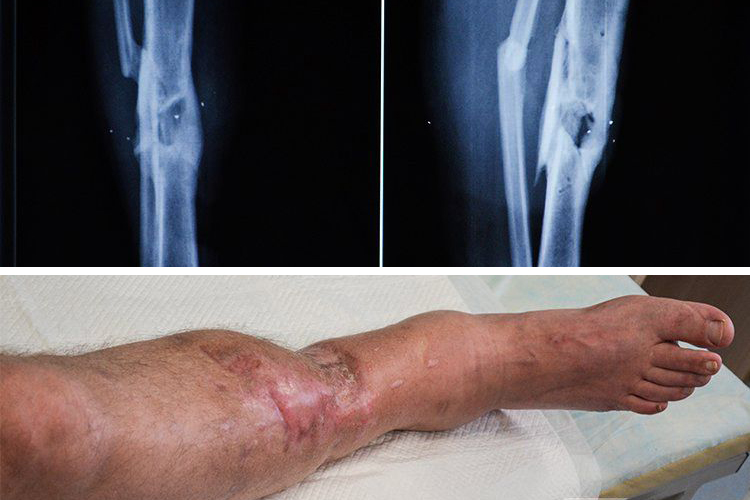 This is how Mr. Oleksandr's leg looked like when he joined the Biotech
Having hopped on crutches for a year and a half and facing the probability of inevitable further amputation, at the first opportunity Mr. Oleksandr decided to leave hospitals and join the Biotech initiative. To read full dramatic story of the man's suffering and consequent salvation, please follow the link .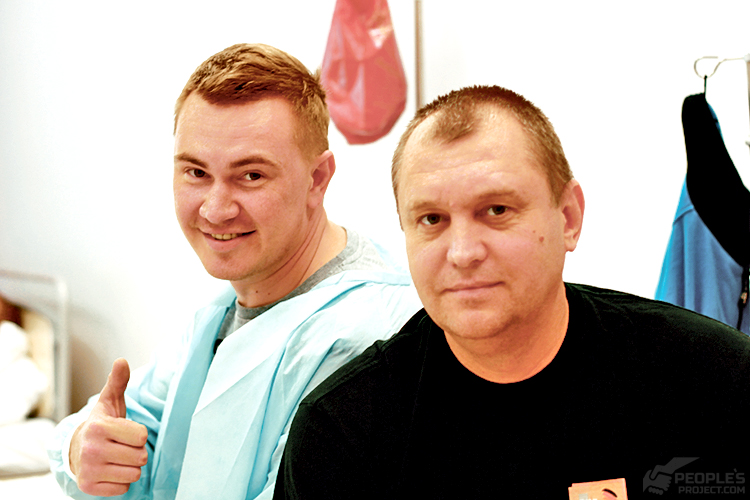 Coordinator at People's Project Maxym Ryabokon and Mr. Oleksandr
Within the Project, our doctors successfully fused up the bone using cell technologies. But there emerged a serious problem with the soft tissues. As Volodymyr Mykhailovych says, medics tried to substitute the defective torn skin and subcutaneous tissue in a state hospital, but because of a certain fault the implanted fragment was rejected. That is why Volodymyr Oksymets had to work at the same problematic area anew to fix his colleagues' flaw.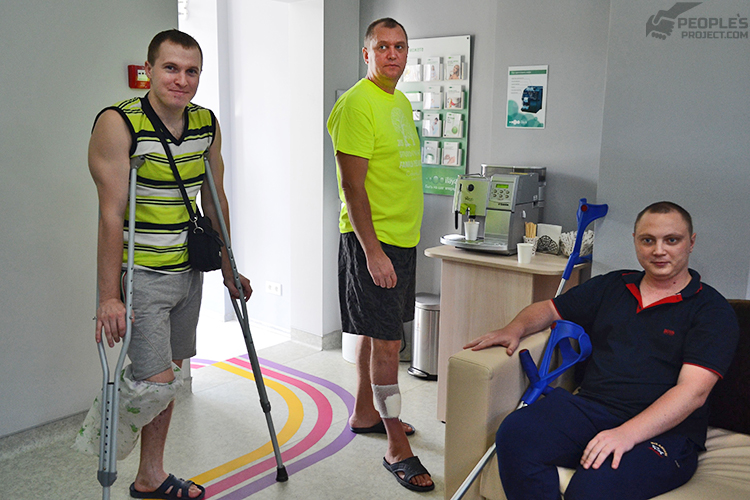 Petryk (more interesting details on him will follow soon), Mr. Oleksandr and Ihor (only great news about him)
Now Mr. Oleksandr's leg has been recovering very well, he can walk almost without crutches. Once his leg is rebuilt in full and the man completed the course of rehabilitative and restorative treatment, he will be able to live a normal life and forget about his injury. Total cost of full course of treatment has been paid at the expense of ordinary Ukrainians: only for Mr. Oleksandr's needs we, the volunteers at People's Project, have raised and paid over 400 thousand hryvnias. The medical error made before the man joined the Biotech, will cost us another 20 thousand, and this sum is to be raised and paid soon as well. The state, as usual, keeps aloof from the process of heavily injured soldiers' rehabilitation. That is why we ask for your help once again: it is possible to save the most severely wounded fighters' arms and legs, to bring them back to normal life thanks to your participation solely. So please let us all take full advantage of the opportunity and help our defenders, as the price for indifference is too high here.