We wrote about their everyday life before. We met him during every trip to the front line at Mariupol, and even congratulated him with his birthday recently. Pavlo Yurchuk is the Captain of the Armed Forces of Ukraine, a commander of the Marine Corps, who kept defense at one of the hottest spots of the ATO area for 7 months. Few days ago Pavlo, and his faithful Marines met Yana Kholodna in the air of The ArmyFM radio live.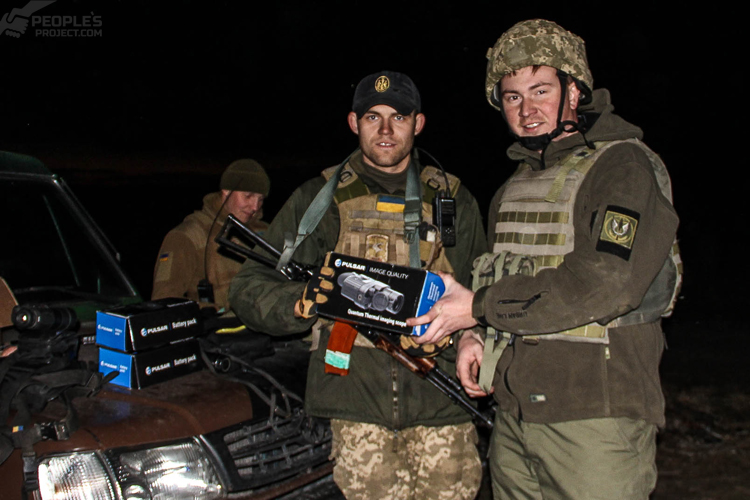 Captain Pavlo Yurchuk and Maxym Ryabokon during a usual visit to the front line
Streaming live Pavlo told us, how was it for a young officer to manage much older subordinates, serve under the command of the legendary Vadym Sukharevsky, and whether the Marines ever got scared. Listen for yourself. The conversation is quite interesting.
Also, we ask you to join the initiative. Volunteers of The People's Project already purchased a significant amount of the equipment for the Marine Corps, thanks to your charitable donations. Now, when the Marines returned to the points of permanent dislocation for rest, we help them to recover their strength and equipment, considering, that they will get back to the front line soon. That is why your contributions to The Mariupol Defenders Project is still appropriate. You can also help the units, who currently defend the front line, and constantly send us various requests for the necessary equipment. For those needs, we collect money for The Rapid Response Project. Join the project. During our measured and peaceful life in here, there is the war at the front line take place right now.