The Mykolayiv City turned into a real cross-fit capital of the Ukrainian army. In Mykolayiv recently the extensive cross-fit competition called The Games of the Heroes among the parasportsmen ex-participants of ATO was conducted. The coaches the Mykolayiv L-fitness sports club Valeriy Kysel and Olena Savchenko became the cross-fit champions of Europe last week. And they coached forty new cross-fit trainers so far. Among the graduates of the first wave of The Elite Training for Military Project are the soldiers of the 79 separate Landing and Assault Brigade of Airmobile Forces of Armed Forces of Ukraine.
We are very pleased that cross-fit begin to spread among the military exactly as we planned. The newly prepared cross-fit trainers (ex-paratroopers – participants of The Elite Training for The Military Project) conducted their first team competition, during which their students demonstrated strength, agility and endurance.
"Sport is one of the components of a combat mission. If a fighter can withstand exercise, it can complete combat tasks as required,"- the Colonel Valeriy Kurach greeted the competitors.
Teams went through the three stages of the competition. At the first stage it was necessary to perform the two-hand moves with the kettlebell, jumps and abdominal exercises.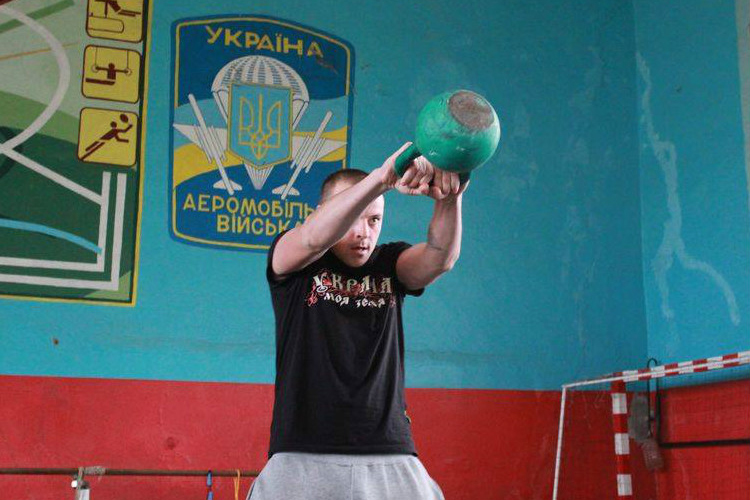 Two-hand moves with the kettlebell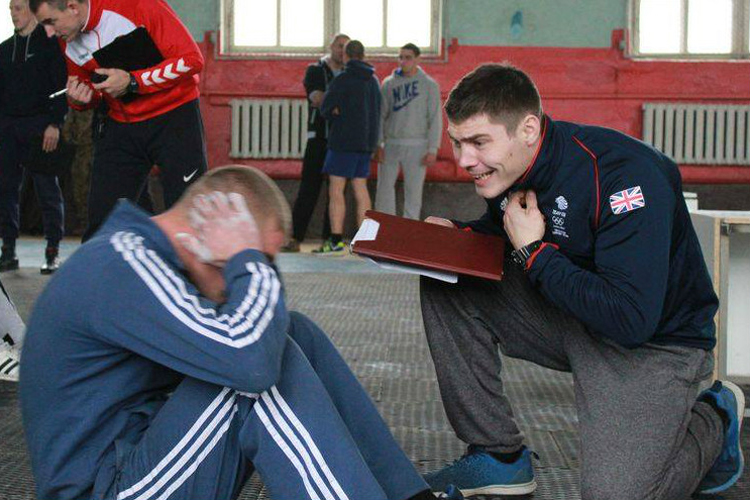 The soldier performs the abdominal exercise
On the second stage there were jumps on a skipping rope, sit-ups, lying push-ups and Burpee. Each element was performed by a team of two participants hundred times.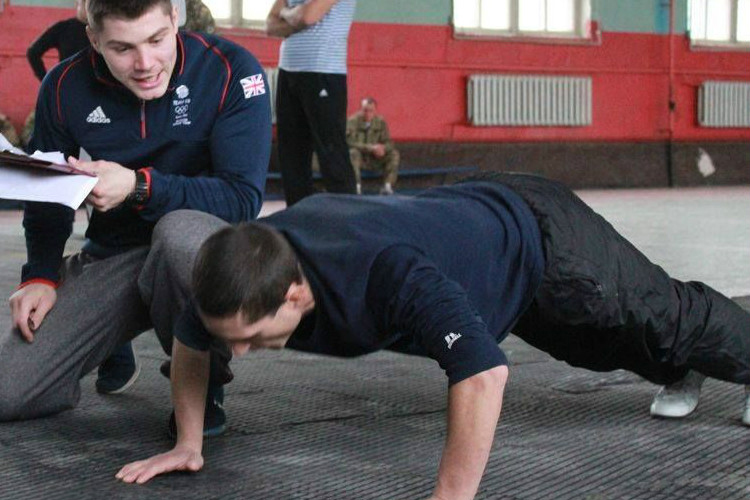 Push-ups under the coach's supervision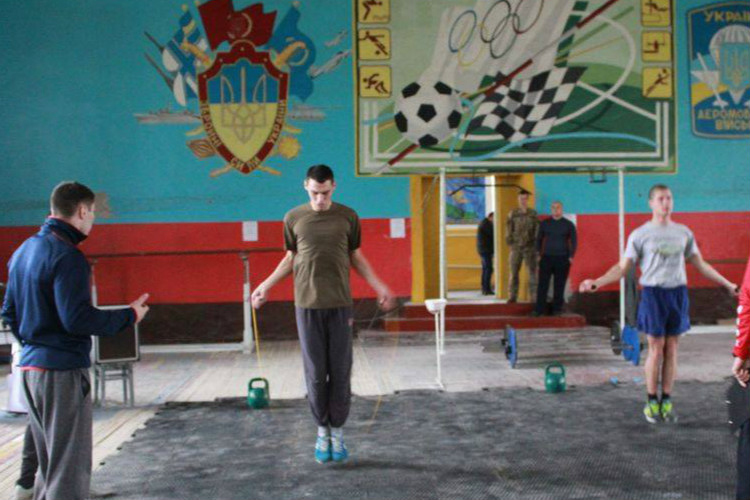 Jumps on a skipping rope
The third stage included the deadlift and the Farmers walk with the weights in hands.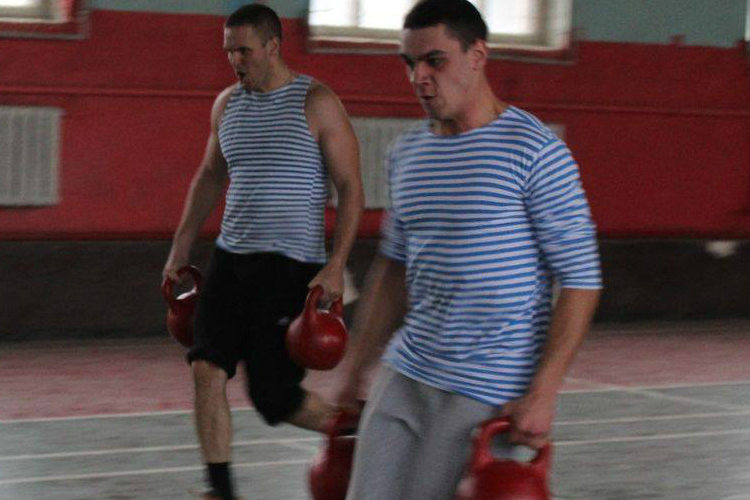 The Farmers walk exercise
Soldiers carried the exercises in most intense rhythm, with breaks only for a couple minutes. All the participants accomplished the exercises. After the competition were determined the strongest, the most enduring and the best athlete.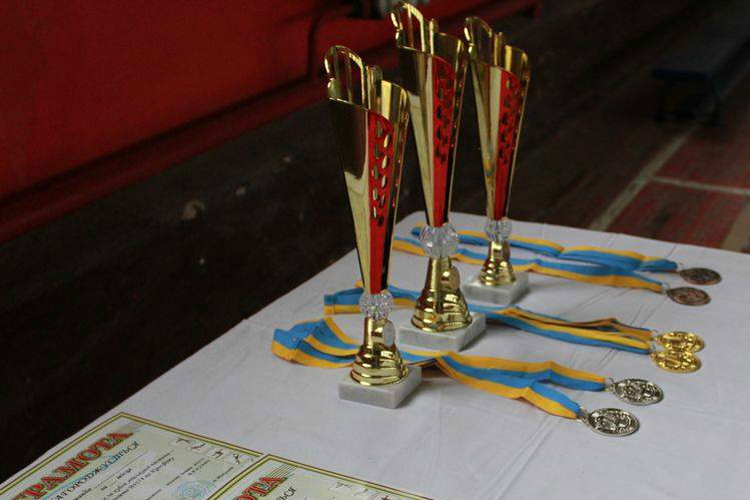 The cups, medals and diplomas for the winners of the cross-fit competition
From a financial point of view it is impossible to give each soldier the individual cross-fit training education. But we found the best and the most effective solution. We found a way to transfer knowledge to dozens of fighters, educate them into the cross-fit trainers. And they will share their experience and skills among the colleagues in the army. This way we can extend cross-fit in the Ukrainian army exponentially in a short time .
But even this approach requires certain financial expenses. We train cross-fit coaches with the help of outstanding effort of the volunteers and the donations of concerned people. The contribution to The Elite Training for Military Project will help make our Ukrainian stronger against the the russian aggressor.