"I am ready to show all my resilience while completing the mission assigned to me, and fulfill it until the end, even if I am the one who survived", – these are the lines from the oath given by Marines. These warriors emerge in a battle's most decisive moments. On surface. In the sea. In the air. Real events, deadly danger and the fiercest combats – all these can be watched in a new film titled "The Black Berets".
The Marines tell about Shyrokyne, today's main beachhead. Every day saboteur groups sent by the enemy, are trying to enter it. Every day the Marines defend the strategically important city against the occupiers' attacks. The road from Shyrokyne stretches to Novoazovsk and Mariupol. This is the key to Ukraine's peaceful cities. Therefore, the Marines are going to defend it no matter what it takes.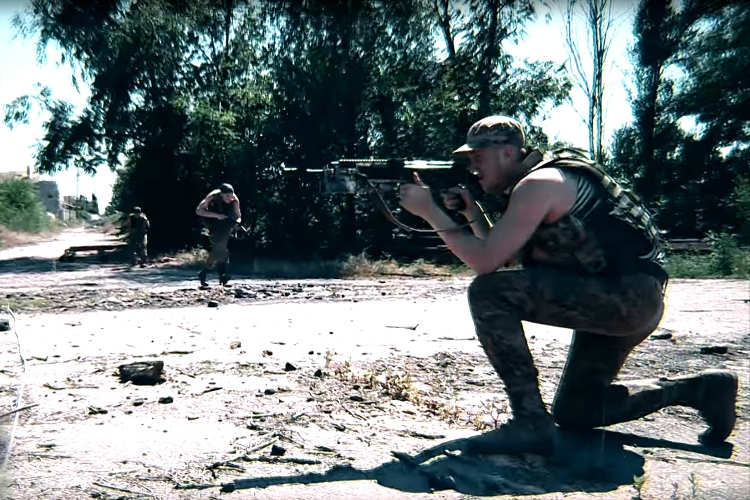 "I am conscious that a Marine is a military that belongs to the elite of the troops emerging in the most decisive moment of a battle. On surface. In the sea. In the air." This oath is not just empty words, and we had the opportunity to ascertain of the fact that the Marines resist the enemy in the hottest spots of the war. Within the «Mariupol Defenders» project we support and equip those who are the first to face the enemy. So stay assured that each hryvnia donated for the Marines' needs, will definitely make another nail in the coffin of the "russian world".