We received the news from Cherkasy. Just we launched The O.R. Upgrade Project, and doctors already send us disturbing news. One of the surgical tables got broken in a crucial moment. A few minutes before a surgery metal structure jammed. Instead of performing a surgery, the surgeon had to crawl under the table, trying to fix it. Quite a grotesque situations. One photo is enough to see, that equipment in such state is hardly capable of anything. By the way, despite all efforts of doctors, the table was not fixed.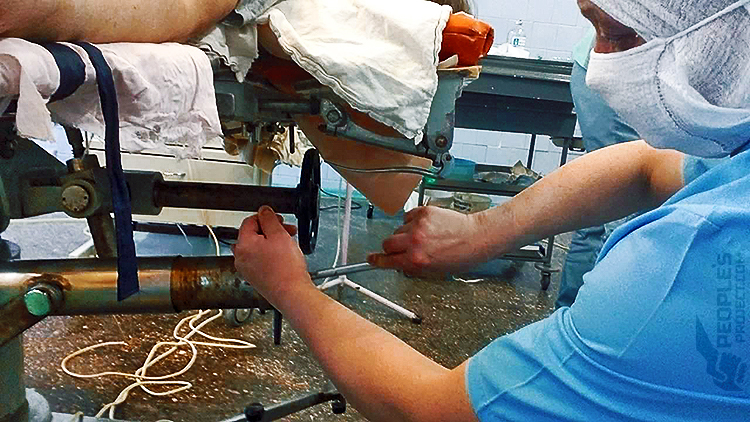 This hospital in Cherkasy has 3 operating rooms. Surgeons turned to The People`s Project. They say, equipment of operating rooms is in such a bad condition, that its further use is dangerous for lives of patients. Lamps are from the 70th, tables from 60th, all equipment worn its resources long ago, and breaks at crucial moments, like the mentioned table.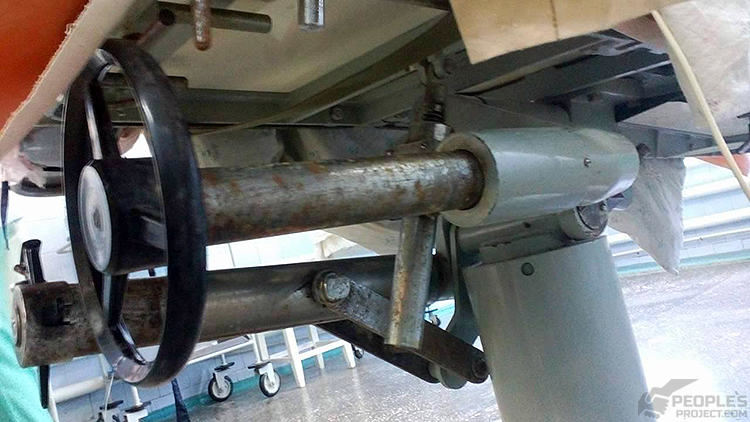 The government allocates money for the hospital. However, those funds are only enough to purchase the most urgent supplies, and that is it. Instead of operating patients, surgeons have to think, if the equipment will be able to go through another one, without falling apart.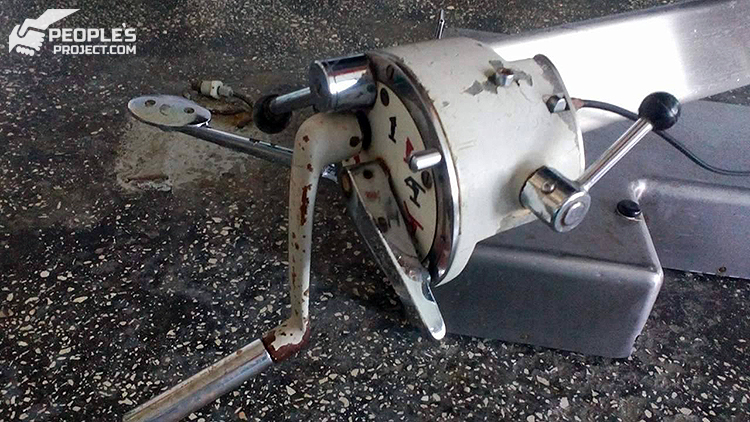 In terms of The O.R. Upgrade Project we collect donations for purchase of 3 sets of equipment for surgical units (operating rooms) of the hospital. More than 1,500 patients a year get operated in them. Even if it was just one, we believe that human life is too precious to risk.
We ask you for help. Your donations to the project will help us to buy 3 brand new operating lamps and 3 brand new tables, which can be used for the most complicated surgeries. This is a great investment in our health and safety. After all, none of us is immune against the potential need of a surgery.