Just recently shocking and frightening pictures of 21-year-old Nazar seriously wounded by the explosion were posted. The guy was injured at work, when the container with the dioksydyn got broken. Nazar received severe burns of head, neck, torso and limbs of I-II-III degree and severe burn shock.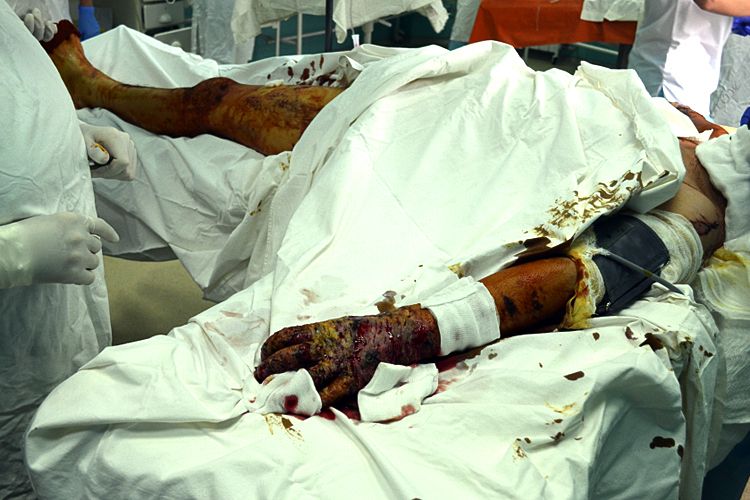 Before the beginning of the treatment process Nazar was in a very bad condition
The experts of The Center of Thermal Injuries and Plastic Surgery headed by Georgiy Kozynets MD started the treatment process of Nazar. First of all the left hand was operated. To facilitate the further treatment process and skin regeneration doctors during the surgery brought cellular materials into the area of extensive destruction of skin. As the result, skin of the hand has almost perfectly restored in two weeks, and the patient's condition has improved significantly.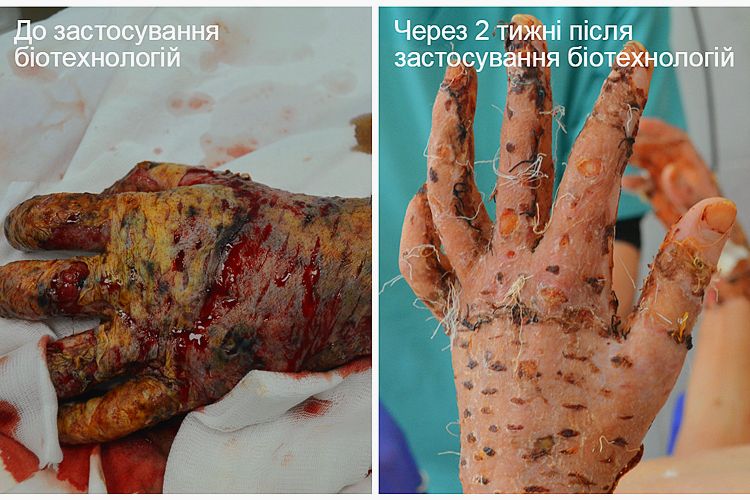 This kind of treatment was made possible by The Skin Bank Project, which was established by the joint effort of The Ilaya Clinic and the volunteer center The People's Project. The volunteers collected necessary amount of funds, and medical experts created a reserve of cellular materials for further use in the treatment of patients with the severe burns. Nazar is the fifteenth patient of The Skin Bank Project.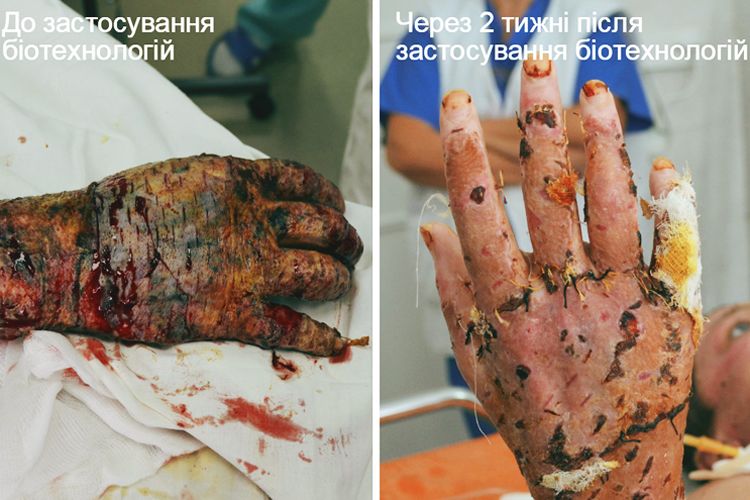 Nazar and its family are thankful to all the people around the world who joined The Skin Bank Project. It helps to save life.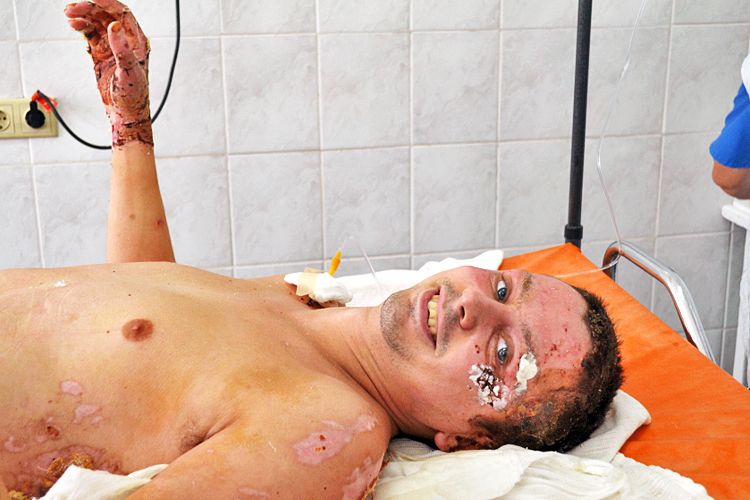 Today the health of Nazar is in much better condition
There is a great job done with the help of the volunteers of other projects of The People's Project also. The Bioengineering Rehabilitation for Wounded Project helps to treat severely wounded defenders of Ukraine with help of the modern technologies. Only with the support of the donations collected through The People's Project injured soldiers have a chance for appropriate treatment.