Few days ago we published an article about one more transfer to the front line. Today we add few facts to the story. Our good friend and a wonderful person, a volunteer Borys Pelech, who helped to deliver a significant part of a transfer, send us a photo report. It is thanks to Borys combat units at the hottest spots of the front line have the latest technology and necessary equipment delivered on time.
For obvious reasons we can not disclose the exact location, but this time Borys drove from Luhansk region to the south coast.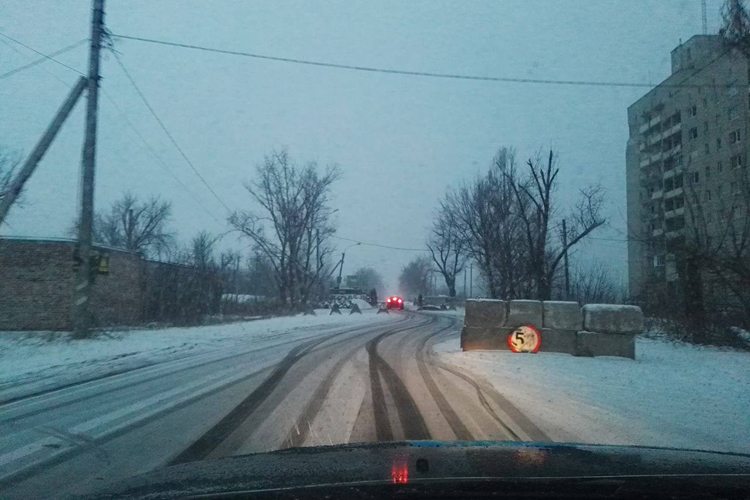 Checkpoints are a part of a typical picture in every front line city
For the 17th tank brigade we transferred a night vision monocular and specific bracing, that allows to easily attach it to a head, and leave hands of the soldier free. Along with the other equipment we send also a compact range-finder. We tested it ourselves. It would be really useful at the front line.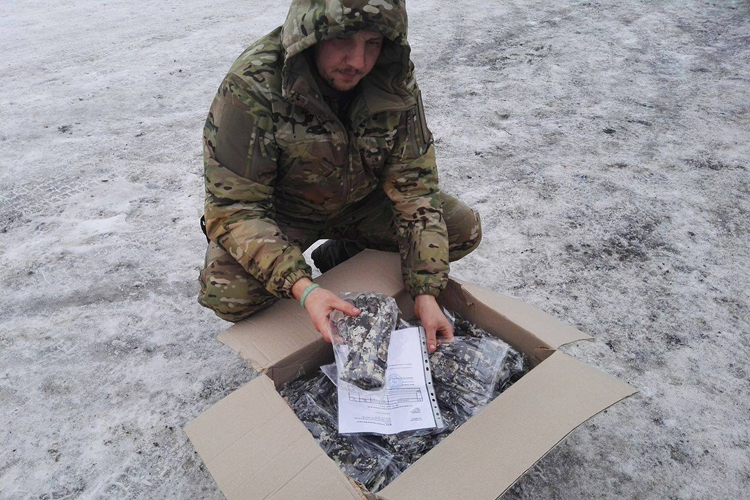 Vadym Sukharevskiy received from Borys a whole box of warm winter gloves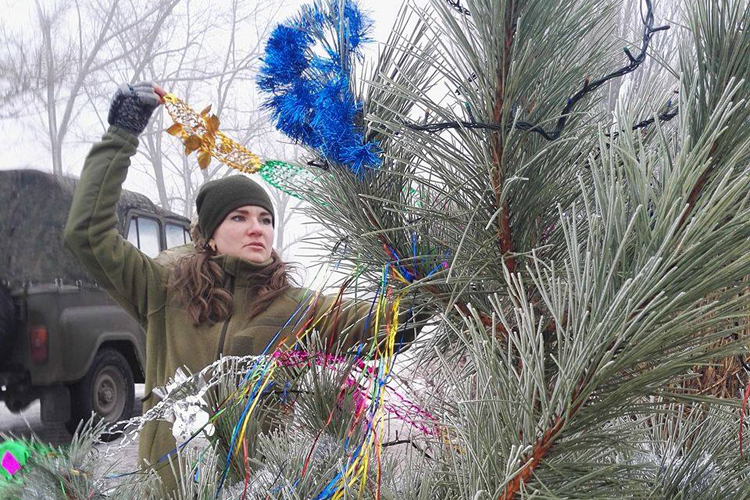 The marines decorate a Christmas tree, while commander takes care of presents
Exactly the same monocular with bracing we were going to pass to 54th separate mechanized brigade, but it was impossible due to a fierce battle nerby. We will transfer it on a next occasion.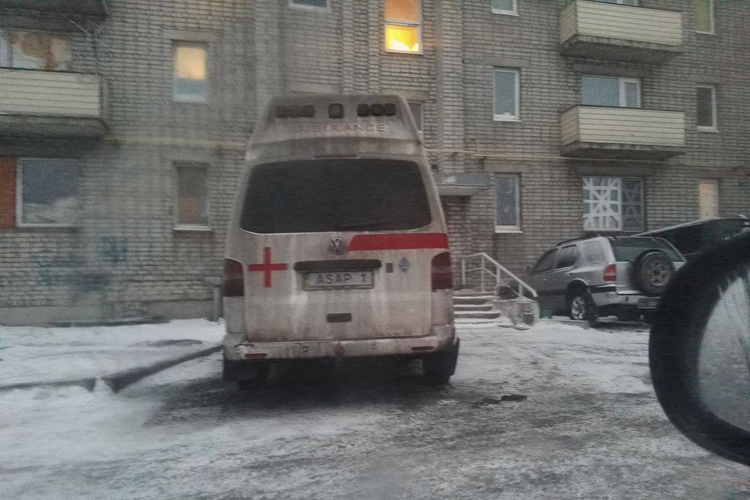 ASAP RESCUE volunteer paramedics keep watch at the front line, where is always a lot of work
A lot of equipment have been delivered to the marines either. For soldiers of 701st battalion under command of Vadym Sukharevskiy we transferred cable, generators, chainsaws, camouflages, some specific optics and active headphones. For the marines of 501st and 137th battalions two more chainsaws and collimator sights have been delivered.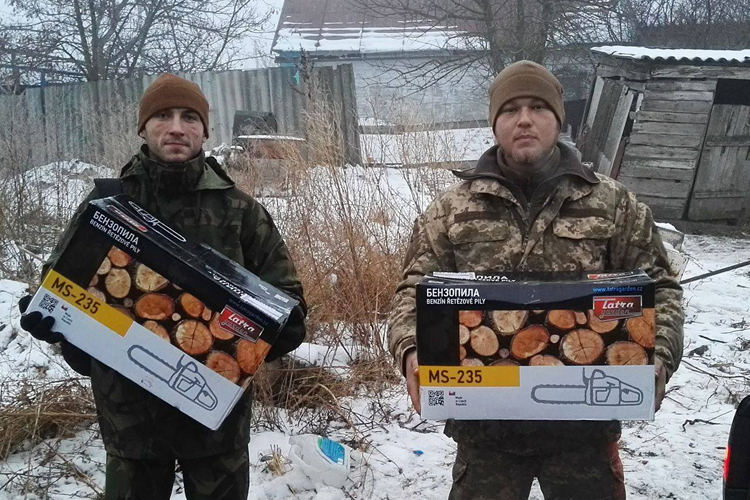 For one special military unit from 74th separate mechanized brigade we delivered a unique spare parts and accessories for a rifle. One more good sniper will have a new convenient tool for precise work. Soldiers promised exclusive photo report, so this part of the transfer we describe later. It should be mentioned, that among rifle accessories we included thermal imager Apex XD-75. Night work suppose to become very productive.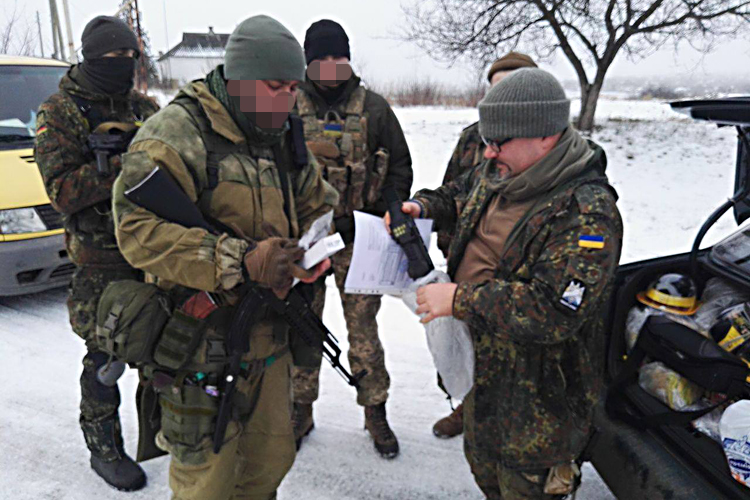 Special equipment is a brilliant present for the special unit for a New Year
Few things Borys purchased on his own, like some good lanterns, comfortable gloves and other useful equipment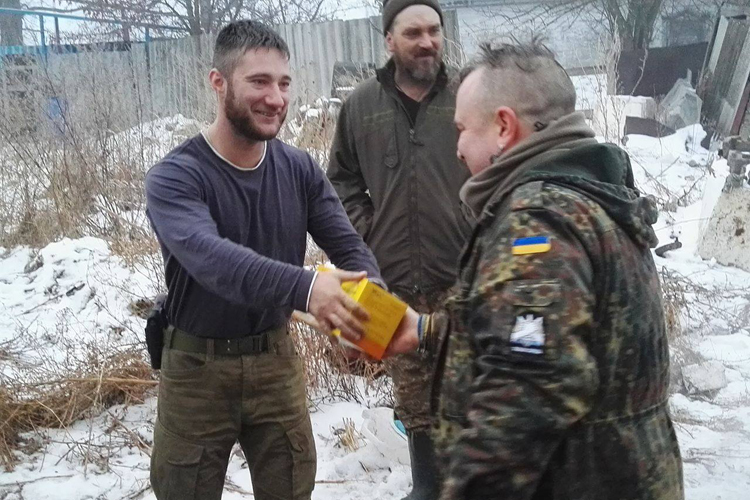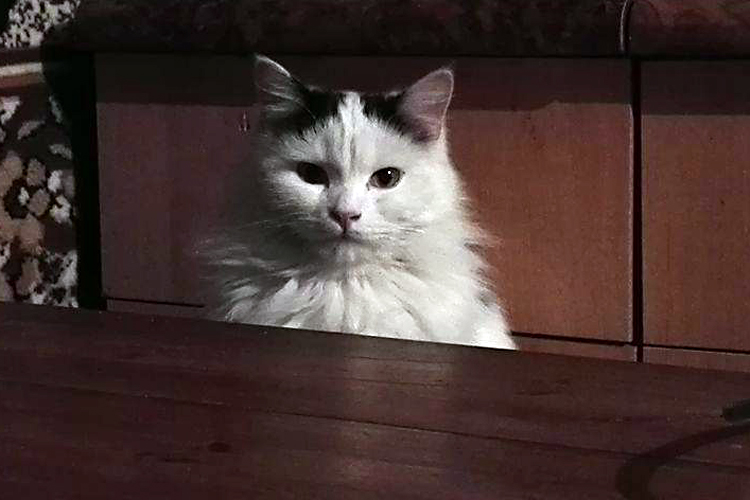 Strict cat from the ATO zone
This particular transfer is distributed according to the needs and requirements of the military within The Rapid Response Project, The Mariupol Defenders Project and The "I am Sniper" Project, so that the respective equipment can be found in the reports of these projects. We should note, that none of these projects is not yet completely finished, due to the difficulties of life and constant military services at the front line. Each dollar donated within any of these projects volunteers convert to the equipment, that is necessary for the military at this particular moment, and deliver it to the front line. Choose the project you like best, and join it. All projects are aimed to save life of the military and civilians of Ukraine.