It's been a while since we last talked about the Biotech, right? Meanwhile, Mr. Volodymyr came over to the clinic. Mr. Volodymyr is a hero officer in the Ukrainian Army whose dramatic story can be read via the link. Actually, he is among our Project's latest patients. Within the Biotech, we are trying to get his leg, severely injured by an enemy bullet, fused up.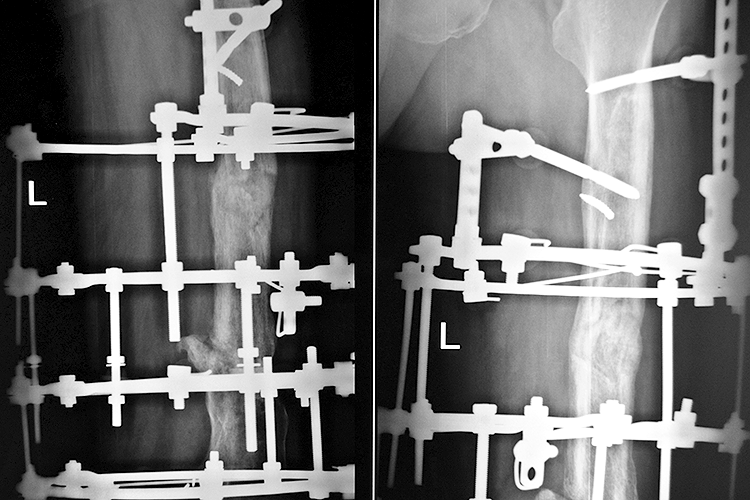 For a long period of time, Volodymyr Ivanovych was undergoing treatment in state hospitals where medics failed to succeed: over several years, the leg didn't fuse up and a false joint formed in the area of injury. The prospects remained cloudy as despite with a leg, the man did not have any chance to use it in a normal way. So at some point Volodymyr Ivanovych choose to join the Biotech, and this was a right decision.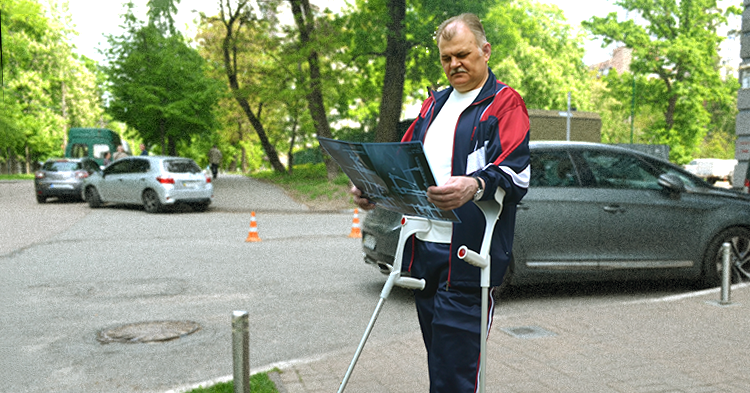 Within the initiative, doctors got the bone fragments ready for further fusion having taken all necessary measures for that; also, they put the limb into its due physiological position and later transplanted a bone matrix saturated with cell material, into the damaged area. This was intended to contribute to the fusion of the smashed bone and compensate the insufficient length. Now, in the course of consequent check-ups and post-operative monitoring, the doctors start to give first cautious positive prognoses: years of suffering seems may lead to final success! Perhaps it is too early to remove a cumbersome external fixation apparatus keeping the whole structure, still Volodymyr Ivanovych is steadily advancing toward completion of his treatment and, logically, to full recovery.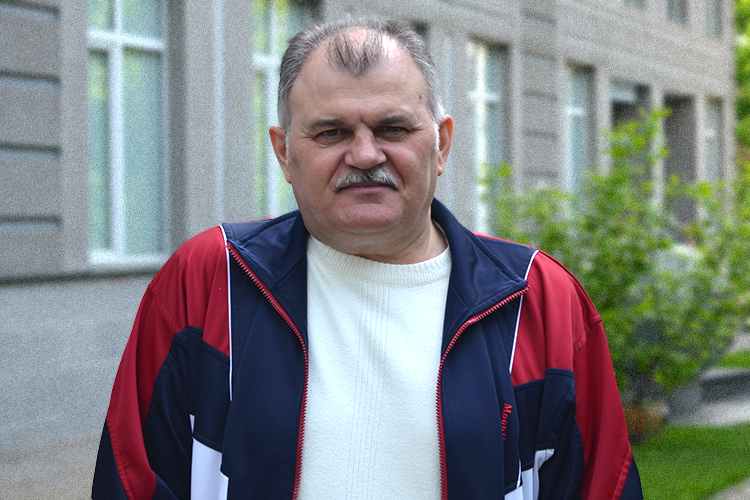 All this became possible thanks to participation and support of ordinary people, as for all these years since its launch, the Bioengineering Rehabilitation for Wounded project has been alive exceptionally thanks to donations of sympathetic people. At the moment, treatment of several more heavily wounded patients within the Project has been going on, so we have to ask you for your support once again. We need your assistance to complete the treatment of our wounded defenders to get them back to normal life. So dear friends, please join in, otherwise we won't be able to complete the important mission we had started a while ago.