It has been over a year after we completed the OR Upgrade (Operation Light) charity project. Within this initiative, we supported medical staff of Cherkasy Third City Emergency Hospital and equipped their three operation rooms with new lights and surgery tables.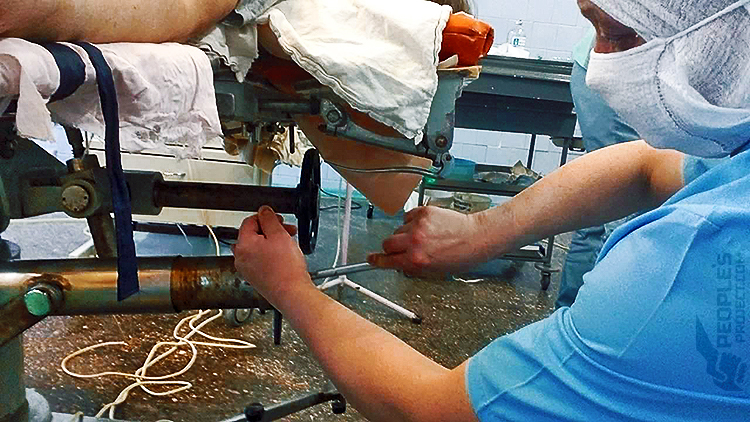 This is where we had to start: the table goes broken right in the middle of a surgery, and the doctors rush to fix it
Now we can honestly admit that then we had major doubts whether it was worth trying to take up the project. A humble conventional hospital like hundreds or even thousands of the kind throughout Ukraine. Shabby equipment, still it could have been even worse. The worn-out blinking lights, and the tables that almost have to be supported by a surgeon to prevent the patient's falling down during the surgery. Of course, all this is inappropriate, still such is today's reality for the majority of conventional state hospitals. Would people respond to our appeals and support the doctors who had to save the hospital instead of saving people's lives?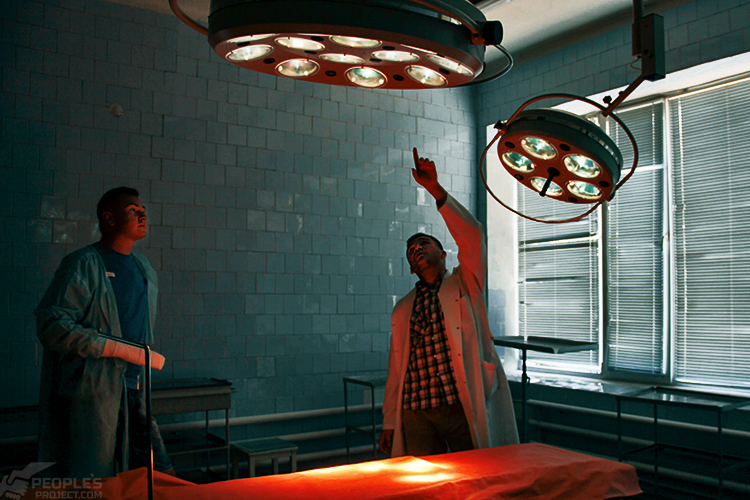 Eventually, we are sincerely grateful to you for your positive and generous reaction. As soon as we launched the project, we almost in a flash raised the amount necessary for purchase of one set of equipment. While workers were busy installing the new lights and the surgery table in an OR, the old good friends of ours, the Helping Is Easy charity foundation, joined the initiative and paid for another part of necessary equipment. As a result, the OR Upgrade charity project was finalized in record time: slightly over two months. You may ask whether the state, the Ministry of Health or any medical officials got involved in the initiative? No. They granted neither participation and support nor the slightest assistance: all the equipment was bought and installed at the expense of charitable donations, thanks to our shared efforts alone.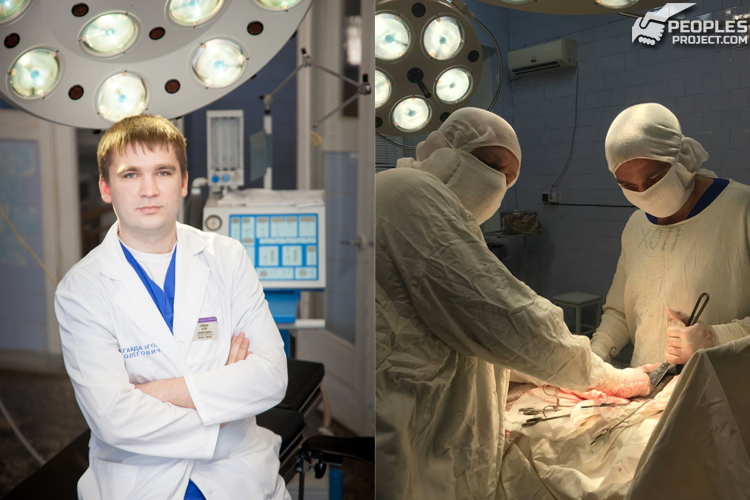 Mr. Ihor Haida, the initiator and inspirer behind the project; a brilliant surgeon, in his working space
Since then, for the recent 15 months, the doctors have saved about two thousand people's lives. Over two thousand people have been provided sufficient medical aid by skilled young doctors who worked in appropriate environment at full capacity and didn't need to worry about outdated equipment. "This project strengthened our confidence that we are not alone in our war for patients' lives and fight against diseases. We've got plenty of inspiration which drives us toward the progress in medicine. We are sincerely grateful to our volunteers for their kindhearted support!" – Mr. Ihor Haida, a surgeon and an inspirer of the project says.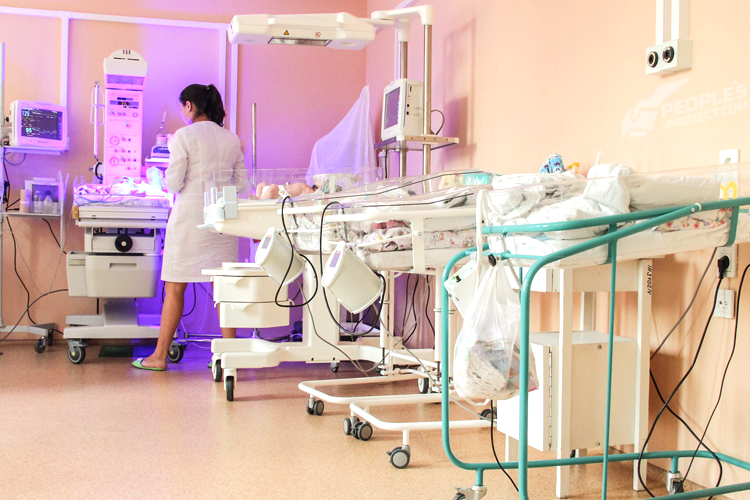 Today, a few babies a day need our support as well
In our turn, we decided to proceed with our support of medical initiatives. Today we are urging you to take a shared effort and help newborn babies. It is about those kids who were born pre-timely: within the new Help Me Breathe charity project People's Project has been raising funds to buy a portable mini-invasive gas analyzer for Kyiv perinatal center #3. This device will allow to control the blood gases proportion in mothers and their newborn babies and operatively correct the therapy during complicated deliveries to avoid serious complications and harmful consequences for babies' health. The sum we are going to raise is rather small, but the device itself is essential for saving kids' lives and their future well-being. You can see the details of the project following the link, as well as take an active part in fundraising. Dear friends, please don't hesitate to join in, – your participation is exceptionally important!