Currently, Serhiy's bone restoration is the most ambitious in the Bioengineering Rehabilitation for Wounded project to date, with a loss of 14 cm of bone!
After 3 months of treatment at the primary stage, X-rays show fusion occurring at the point of input (of osteoplastic material with autologous stem cells) in the proximal third of the tibia.
It was a severe injury, but recovery is actively being observed. We hope to see that recovery continue!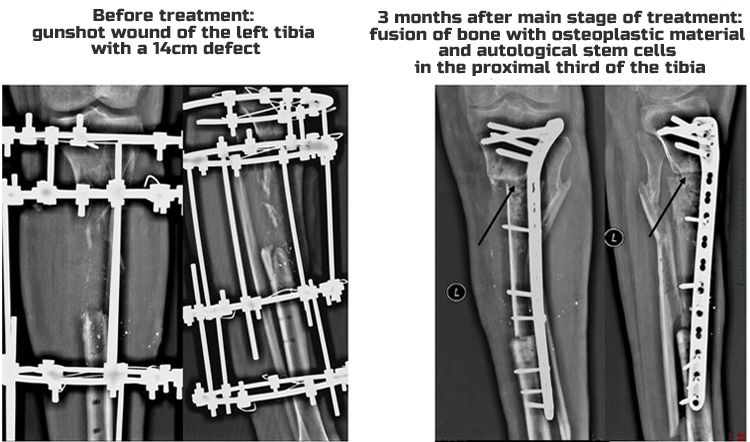 Serhiy was seriously injured on September 21, 2014, as a result of being directly shot in the leg and as a result of subsequent complications lost 14 cm of his tibia. The only way to quickly and efficiently restore such defect and return full function to the leg is stem-cell technology.
Complex surgery on Serhiy was conducted on June 10 this year, when at the site of the defect a block of osteoplastic material along with autologous stem cells was introduced and then fixed with a plate.
The total cost for the fighter's treatment – 121,630 UAH – was raised through crowdfunded contributions to The People's Project.
For more information about Serhiy's injury and treatment follow this link.