---
How Serhiy's treatment is progressing:
02.09.2015: How are our soldiers?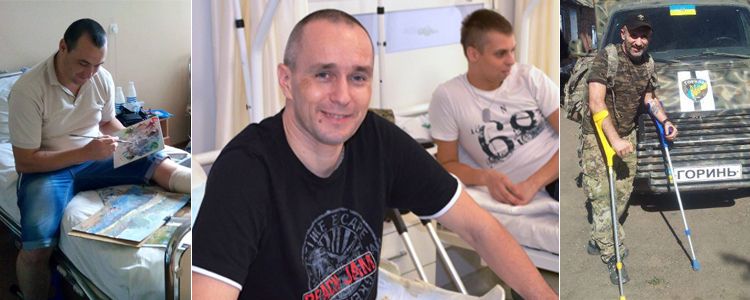 ---
16.07.2015: How are our soldiers?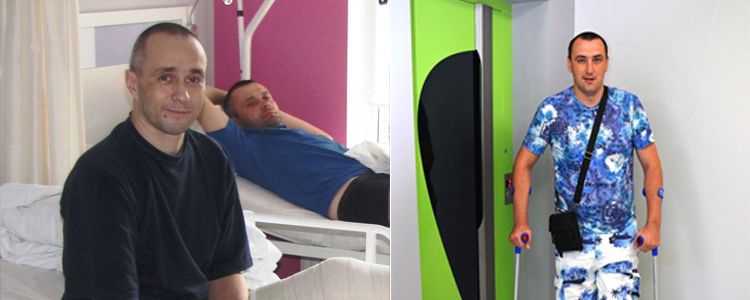 ---
24.06.2015: Serhiy undergoes complex operation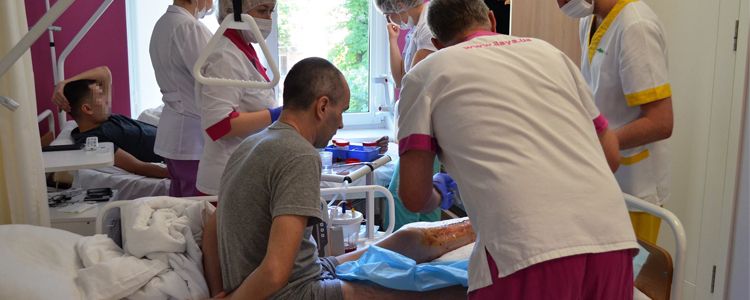 ---
09.06.2015: Serhiy prepares for surgery

---
10.03.2015: How does the treatment of the soldiers go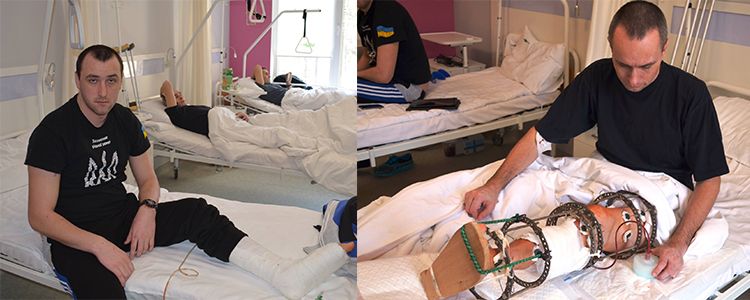 ---
14.01.2015: Money for Sergiy's treatment raised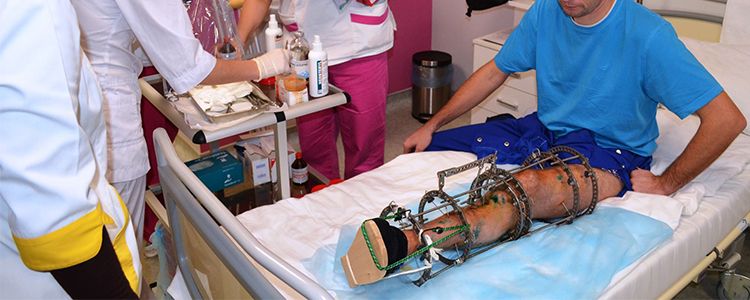 ---
Wounded:
Serhiy, 38, border guard, wounded near the village of Krasna Talivka.
Wound:
Gunshot wound to the left tibia with bone defect up to 14 cm.
Required treatment:
reconstructive treatment of the tibia using cell technology.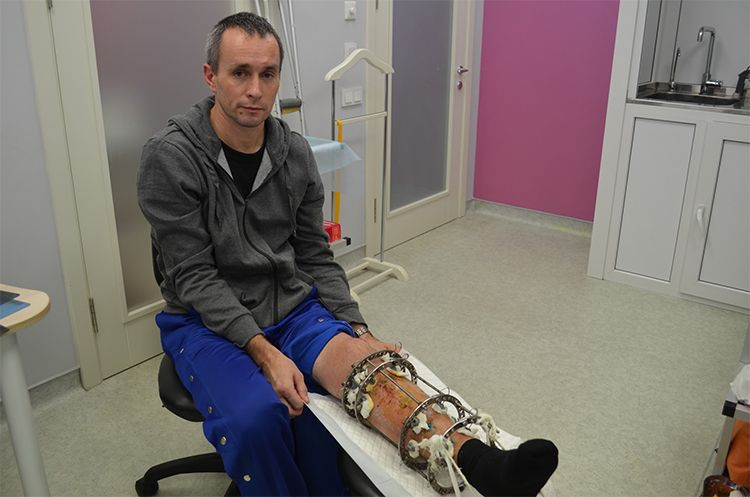 More about the wounded:
Serhiy is a resident of Kharkov city, who enlisted in the Ukrainian Border Troops in late March. A soldier serving in one of the hottest places in the ATO zone – at a border checkpoint near the village of Krasnaya Talovka in the Stanichno-Luhansk region, which at that time was shelled the hardest.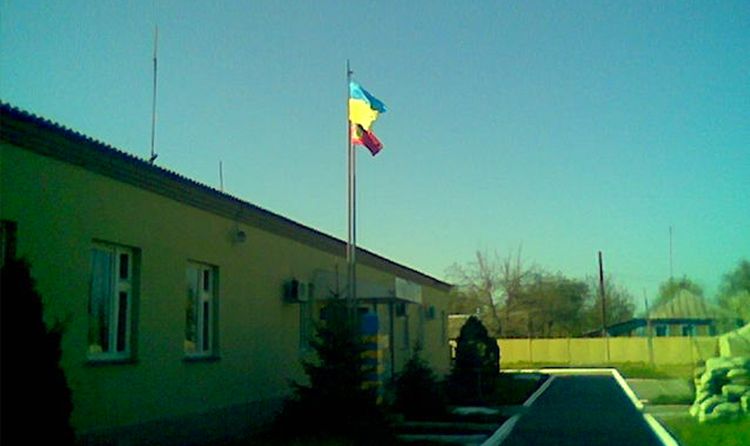 Serhiy was injured on the September 21 of September. Due to a direct hit from a bullet, his tibia is highly fractured. With this injury, he was immediately sent to the Odessa Military Hospital.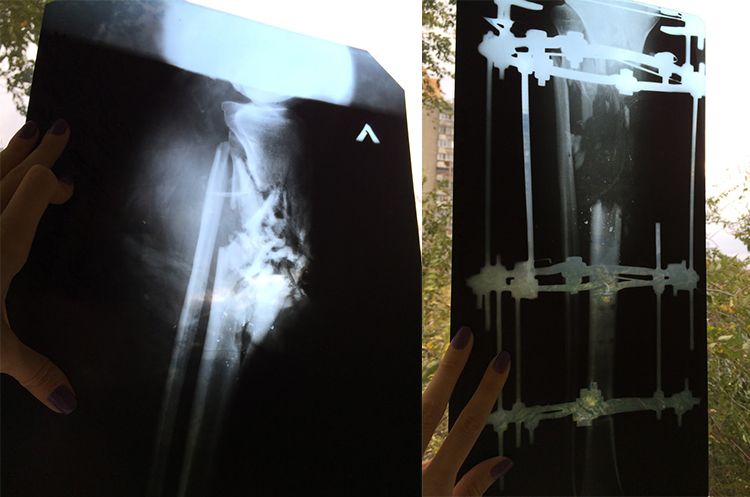 The soldier underwent several operations, his injury was complicated by the development of post-traumatic osteomyelitis and putrid infection, and now part of his left tibia is virtually absent.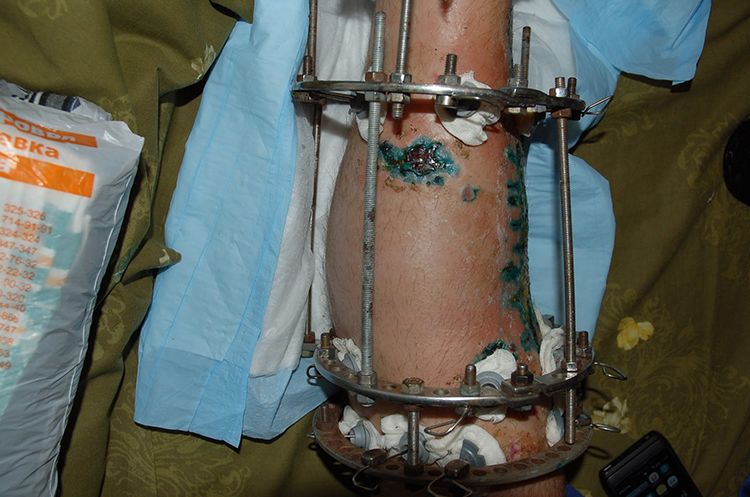 The only possible way to restore his leg after such a defect – complex surgery using cell technology.
A true patriot and one of the few Ukrainian language speakers in Kharkiv. Serhiy was an active member of the Kharkov Euromaidan.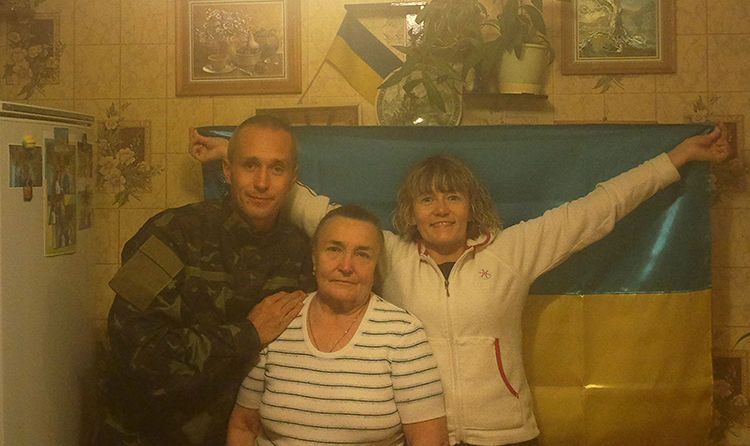 When he enlisted into the army, he happily went to serve his country, despite the fact that he was the sole wage-earner for his old mother, and his sister had hearing problems. Serhiy prearranged his participation in the defense of Ukraine and handed his business over to his colleagues before left. He decided that it would be better if he went to war than the father of a family, who may die and leave his children alone. He his very modest fellow, even when he was still bedridden, he refused even the basic necessities – clothes, diapers, care items.
At present his family (mother, sister and nephew) does not know about his injury – he does not want to upset his 73-year-old mother, as he is afraid that she might not survive the shock of the news. In peacetime, Serhiy worked at a factory, and later became an entrepreneur. Since he was 13 years old, he was actively engaged in martial arts – he adores aikido, judo, karate, and since the end of 2000 helped train children and with organizational issues of the martial arts center.
Let's help restore the health of this defender of the Fatherland and a true patriot!
The list of services that are included in the treatment:
Diagnostics and examination: UAH 2 530
Collection of material, production of cellular material and preparation of the carrier: UAH 74 460
Treatment of tibia defect: UAH 17 640
Drug and postoperative care: UAH 27000
Budget update
In June 2015 major surgery on Serhiy's foot was performed with great results. The bone is restored, but a large scar, which fused muscles and tendons, makes walking difficult. There is a need for plastic surgery. The costs are: 64 569 UAH
Updated special price for the treatment – UAH 186 199.