Dear friends, we've got some good news for you. A couple of days ago Petro, one of the Bioengineering Rehabilitation for Wounded project's latest patients, came over to the clinic. Despite the fact he's been getting treatment for not too long time, there is certain progress in it. The examination showed that fusion of the complicated fracture goes as scheduled, and new bone tissue is being formed in the injured area. Hopefully no complications will arise in future: if so, the next steps will be control of restoration, stretching the bone in length; then removal of the apparatus, a number of control check-up will follow, and eventually, the treatment will have to result in rehabilitation and normal life. Now the doctors removed stiff fixation elements from the Ilizarov apparatus and recommend Petro to load the leg as much as he can, for the limb to get used to the normal operation mode.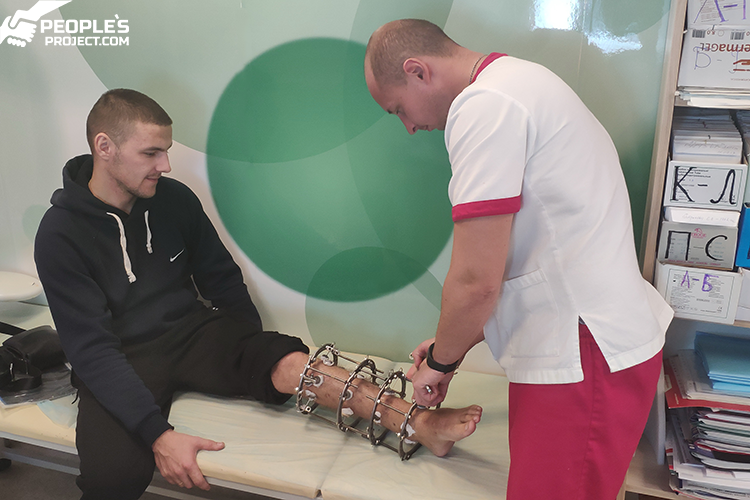 Petro is fighter with the 80th Air Assault Brigade. He got wounded in the notorious village of Pisky where the enemy bullet heavily injured his leg. For long period of time Petro suffered from complicated shrapnel fragmentation fracture that refused to fuse up even following seven surgeries performed in conventional hospitals. Meanwhile the leg got crooked and shortened. It was only the Biotech where doctors assembled all the bone fragments in Petro's leg together; at the moment he is getting prepared to restoration of the natural length of the leg.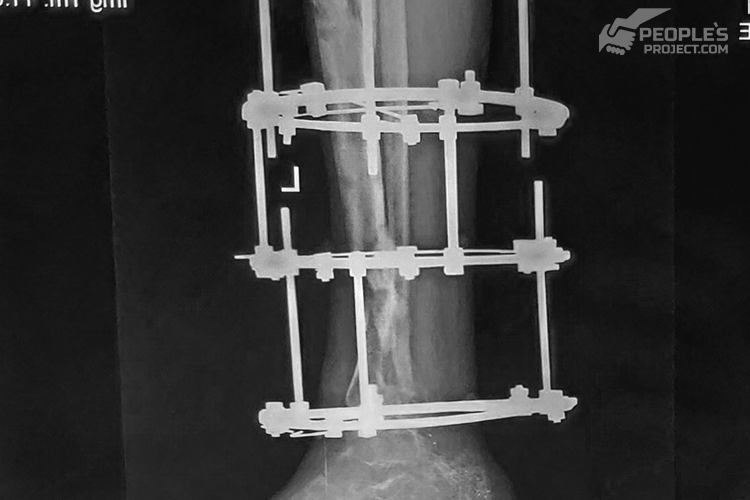 Petro's treatment was sponsored by old friends of ours, the Helping Is Easy! Charity foundation. But we have to pay for the rest of patients undergoing treatment within the Bioengineering Rehabilitation for Wounded project, on our own: the authorities have been traditionally staying away from sponsoring treatment of heavily wounded fighters. That is why we are asking you for your assistance once again: it is only our joint contribution that will allow these guys not to waste their last chance and get back to normal life. Dear friends, join in!