Recently we hosted a familiar guest. Ihor Hayda, a young surgeon who works in the emergency hospital in the city of Cherkassy. He is the initiator of the charity project O.R. Upgrade and turned to our volunteers to help raise funds to purchase equipment and to equip hospital operating units with modern equipment. Actually, what prompted the doctor to break his silence and seek help – a conversation with the head of The People's Project Maxym Ryabokon:
In fact, this video conversation – is not only where we should boast. Already the first surgical lamp was installed on May 25 on the ceiling of the operating unit!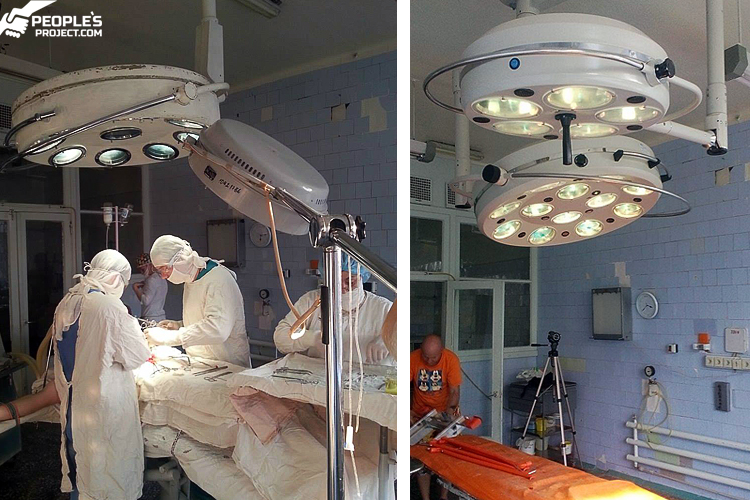 Before and after, the difference is obvious
A few days before we announced increased fundraising – there was not enough, literally thousands was needed – to arrange and pay for the purchase and actually discussed with suppliers all working parts. One of the three lamps already serves to save lives. This wonderful device: features adjustable parameters; reliable and modern lights inside; design that allows you to keep a comfortable temperature and not convert the operating room into a sauna; and even a separate handle that can be sterilized – that serves for the manipulation of the operating lamp with no need to keep have separate nurse.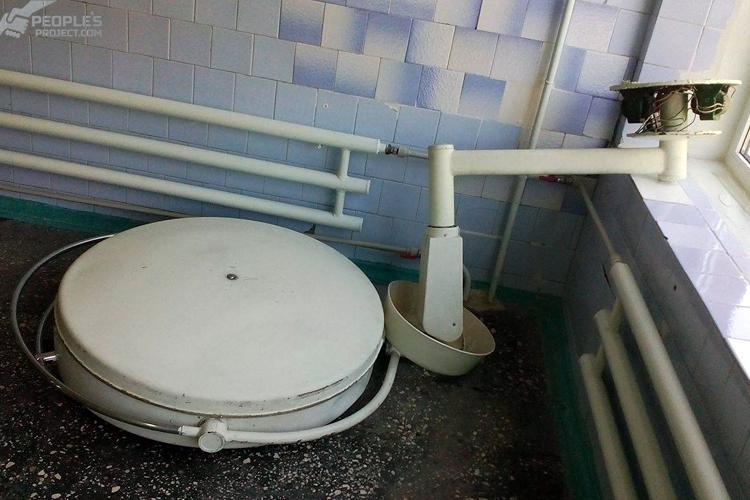 We will not dare to disparage the old lamp, for all of its advanced age it helped save thousands of lives. It simply was time for it to be retired.
At the outset, doctors were quite modest in their request and asked to help refurbish at least one set of equipment to upgrade the least urgent operational surgical unit. And we thought that to scrimp on helping both medical staff and patients was not very appropriate.
---
Consider the installation process - the old lamp, and the new. The difference, you see, striking
In this project we are planning to buy three such lamps and three modern operating tables at once for all surgical hospital operating units. And the condition of the existing equipment is so old and pathetic that we simply could not resist the help.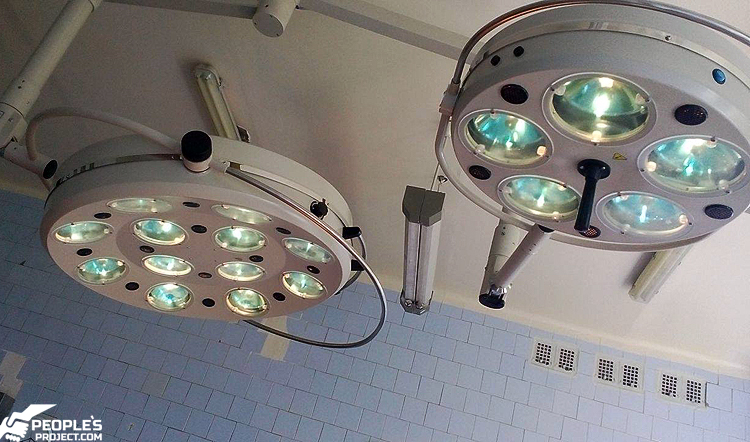 This lamp will serve physicians
Friends, we are grateful for all your help. And this charity project O.R. Upgrade is not yet completed. Unfortunately, we can help physicians only with people's donations. As Dr Hayda says, the state funds allocated for the needs of the hospital, only cover the most urgent needs - so to reach operational modernization is incredibly soon. The conditions in which doctors operate directly affects the health and even the lives of thousands of people, we simply can not stand by and not offer real help. We have to buy two lamps and three tables, we urge you to take up the cause. There is no guarantee that at some point we ourselves may be on the table and under the lamp.