Dear friends, isn't a Friday evening the best time for good news? Some sympathetic person whose name remains unknown, has joined to the fundraising we announced just recently, and donated the 25,000 hryvnias we needed to collect to the necessary amount, as a single contribution! Thus, we've completed an exceptionally important project Saving Vadym aimed to help this nice guy get rid of pain.
Thanks to our combined efforts, your spirited support, with the assistance of some media and Ms Yanina Sokolova in particular, thanks to generous donations made by ordinary citizens, we have risen the necessary sum of 400,000 hryvnias – some donated just a few hryvnias, others contributed bigger sums, still now we've got the sum needed for Vadym Ushakov's treatment. You know, dear friends, irrespectively of the amount donated, literally every single input has been absolutely appropriate and truly decisive! Now, for the money collected we will buy a special medical system that will allow Vadym to actively train and do rehabilitative exercises.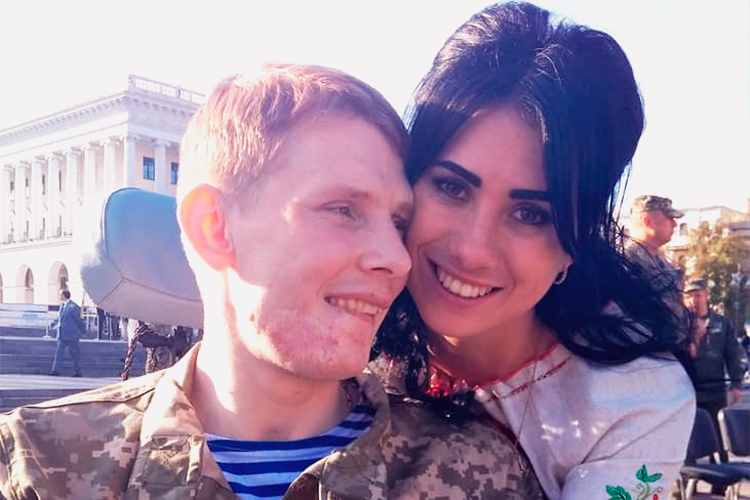 Vadym Ushakov himself is a fighter of the 90th battalion of the 81st Airmobile Brigade. In April of 2016 during a fierce battle in Promka, near Avdiivka, the guy had got wounded by a grenade launched by terrorists. The VOG exploded right under his arm having severely damaged Vadym. Later, in a hospital, it turned out to be that he will need to not only recover from his heavy physical injury but also overcome severe brain damage.
It is physical exercises that prove highly beneficial in his case, as the guy's body reacts to the efforts of rehabilitation specialists quite well. If it wasn't heavy spasms and lasting seizures that have manifested recently: these hinder the guy's rehabilitation and cross the advance he managed to achieve. In order to overcome these troubles we initiated a new project pursing the goal to buy this medical system: doctors will implant it inside Vadym's body where the system is to infuse special medications aimed to remove seizures, in designated areas. Having relieved from permanent spastic muscles and severe pain, Vadim will be able to renew rehabilitation and thus will get considerable chances for restoration.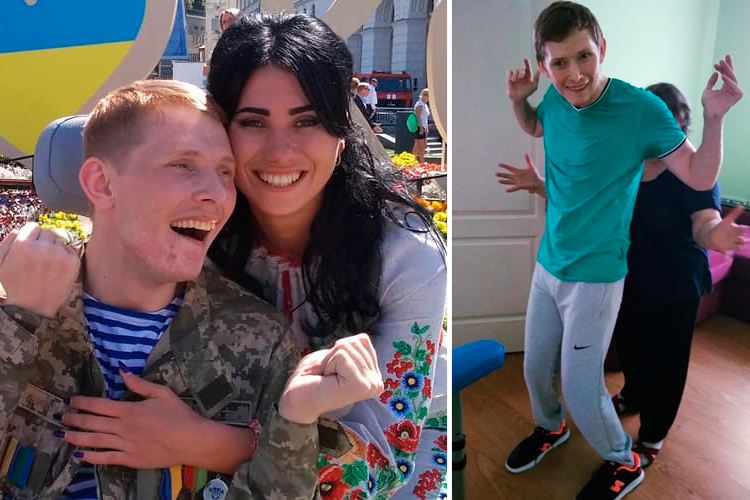 However, we don't consider this project fully completed yet. Now, when we found themselves implicated into this moving and sad story that nevertheless has all the chances to a happier continuation, we decided to proceed with fundraising for Vadym's needs some time later. The effects of the trauma are exceptionally heavy, and their family is far from being prosperous while medications and medical procedures are rather costly, despite the fact that the clinic Nodus provides treatment for Vadym free of charge. So after a while we will reconsider the course of events and most likely renew the fundraising. Vadym's recovery is his family's essential and urgent need, so such scenario seems a really fair initiative, doesn't it?
Dear friends, may we once again say our sincere thank you to everyone. It is just kind and noble of you to support such initiatives and do good. Moreover, if taken on together, these deeds most often prove exceptionally effective.
THANK YOU!