We try to keep in touch with our Biotech project's "alumni".  We are not going to deny that seeing our guys back to normal life makes us happy as it is our shared concern that helped the guys to avoid physical limitations which would have awaited them otherwise. Recently we got lucky to talk to Yevhen who completed his treatment within the Project yet in 2015.
Let us remind you that Yevhen joined the Project due to the heavy injury to his arm. The defect of the bone tissue made 20 cm3, and the arm did not bend in the elbow. Luckily, our joint support and assistance gave Yevnen the chance for recovery – bending ability of his elbow substantially improved. Thanks to his recovery the man remained in line and continued to serve in the Border Guard in Mariupol.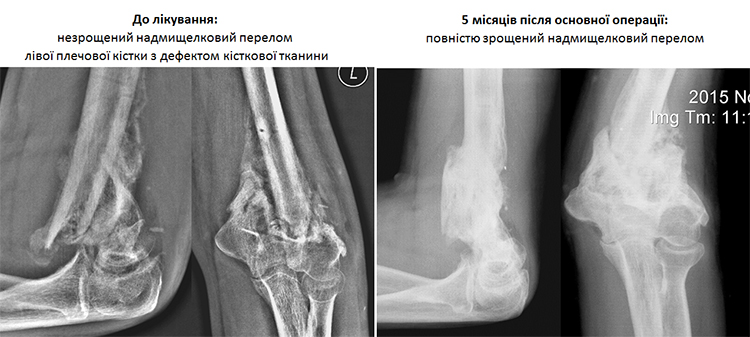 On completion of his treatment he visited us rather rarely due to the busy schedule of work in the frontier city. So it took time to find the opportunity to see him, still we finally succeeded and met Yevhen at a hospital which he visited due to certain hearing problems. These came as the result of the same heavy explosive injury he got in August of 2014 near Novoazovsk.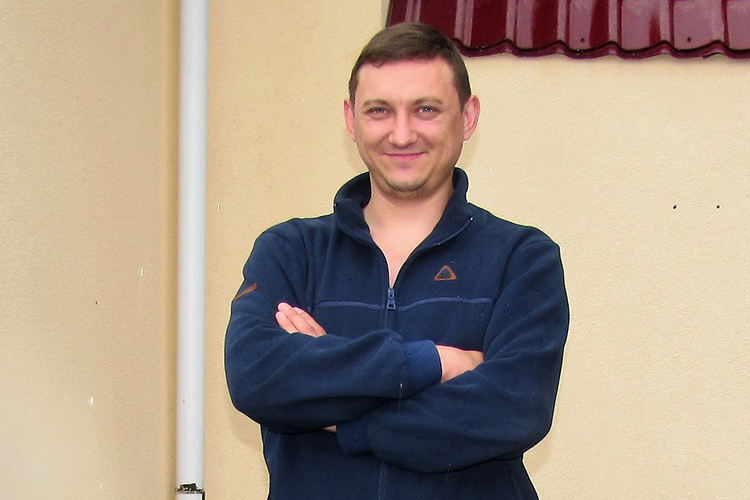 Then Yevhen served as a leading crewman of the Border Guard Service, and his Grif patrol vessel was engaged in patrolling the maritime boundary of Ukraine. Suddenly, shelling with large caliber artillery started from the shore just taken by separatists. Yevhen's two comrades were killed while he got numerous injuries: his arm, back, left side of the body and temple got heavily cut. For another 49 minutes the fighters remained on board of the blazing boat. During that period Yevhen himself managed to pull some shrapnel out of his body.
Later, when doctors in a hospital stabilized Yevhen's condition, a question of treatment of his arm arose. Due to the supracondylar nonunion fracture to the lower third of the humerus bone with loss of bone tissue 20 cm3 Yevhen's elbow joint got severely damaged which led to his arm bending ability decreasing to just 15°. Treatment of part of the elbow adjoining the shoulder joint, is rather difficult, so at conventional hospitals there was no one to take it on. Here the Biotech came to help him.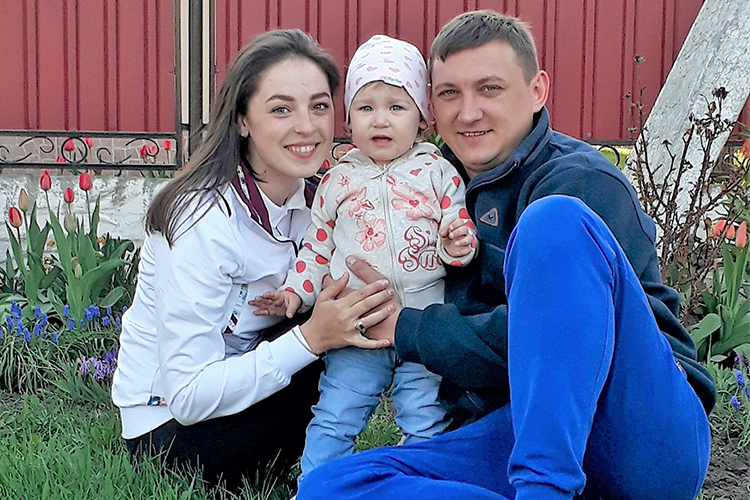 About three years have passed since then. Yevhen got married, and about a year ago he became a happy father of a little girl named Eva. At present he serves in his native Dnipropetrovsk region. He has to earn living for his entire young family which makes rather a difficult task nowadays, still the guy tries to do his best. We also recollected the old times when Yevhen was undergoing treatment, in 2014–2015 years. Then there were lots of border guards among the wounded. And though today the number of newly injured fighters reduced, many Yevhen's comrades have still been suffering from the consequences of the wounds they got earlier. Despite of the fact Yevhen's injury impacted his life, we can say he was quite lucky, and your support proved exceptionally beneficial for him. As the sum of 194 818 hryvnias necessary for his treatment, was raised entirely at the expense of people's donations into the Biotech project.
We sincerely wish Yevhen and his young family well. Let us once again thank all those involved in his recovery – you proved extremely supportive for our defender, and it made true sense.