Description
Some facts about thermovision sights
Professional thermovision sights will give the military scouts and special troopers the ability to engage in combat in conditions of pitch darkness, fog, or smoke. With the help of these devices it is possible to identify the target even through the like of bushes or long grass.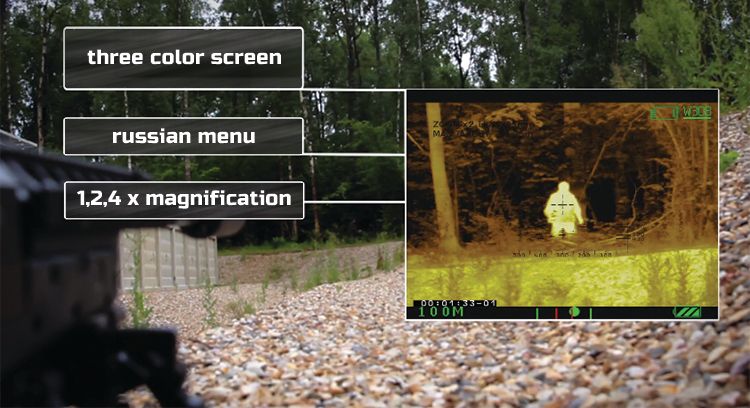 The sights are equipped with high-resolution AMOLED mini-displays , meaning along with high-contrast and clear images they provide high image quality sighting marks and minimize their movement on the run. For sighting marks an automatic reverse is implemented for storing high contrast sighting marks and automatic scaling depending on the magnification factor.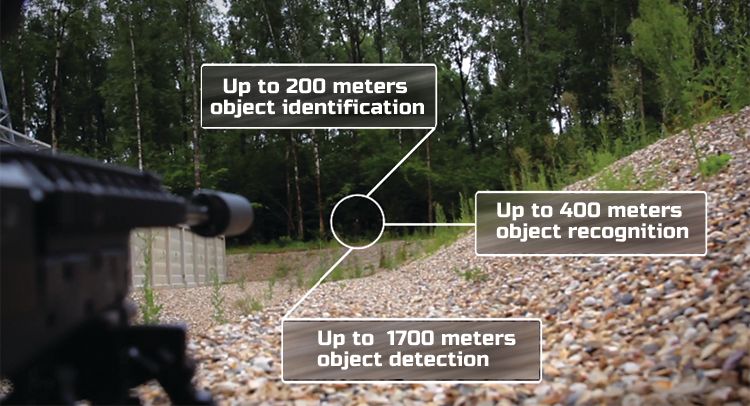 These modern high-tech electronic elements give the device rich functionality while also having minimal dimensions, weight and energy usage. The device is equipped with heat and light sensors, a serial interface for programming and a remote control. The wired-in write action module allows for the recording of video and taking of photos in several modes. The data is read via wired (USB) or wireless (Wi-Fi) interfaces. The device has one universal slot for power, charging, video output and device control.
The sight features a waterproof plastic case, is resistant to corrosive media and pumped with inert gas. The control panel is conveniently placed and structurally protected against accidental use. Two fast replaceable cassettes for batteries and rechargeable batteries allow for the prompt replacement of the power supply – even"blindly". Battery pack сharging happens directly in the sight.
There is mounting for installation of additional equipment, hand strap for comfortable and secure handling, and for standard mounting on tripod

Thermal sight Archer TSA-5R/336-55
523 400 UAH

Thermal sight Archer TSA-9
178 200 UAH
Totally:
701 600.00 UAH