The war is on. In November, fifteen brave Ukrainian men lost their lives for Ukraine and our peaceful existence. To remember their names and tell a few words about each of them is the least thing we can do to thank them.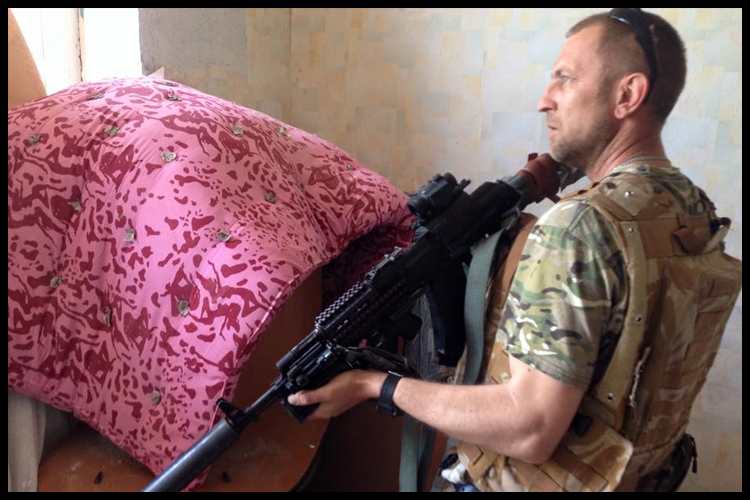 Serhiy Vasyliovych Syrotenko, callsign "Third"
To put it simple, Serhiy Vasyliovych was a commander loved and respected by everybody. And this is not just a formal expression. For example, the fighters of a sniper unit we are supporting with equipment, speak about his death with genuine pity. They recollect, he never used to hide behind his fighters' backs, and always tried to train them at his best to make them real warriors, taking care of them even in small aspects. On the 1st of November Serhiy Syrotenko's group hit an enemy landmine near Mariinka. The officer was instantly killed. Serhiy Syrotenko has found his eternal rest on the 4th of November in Heroes Alley in Cherkasy. He is survived by his grandmother, mother, brother, wife and three children.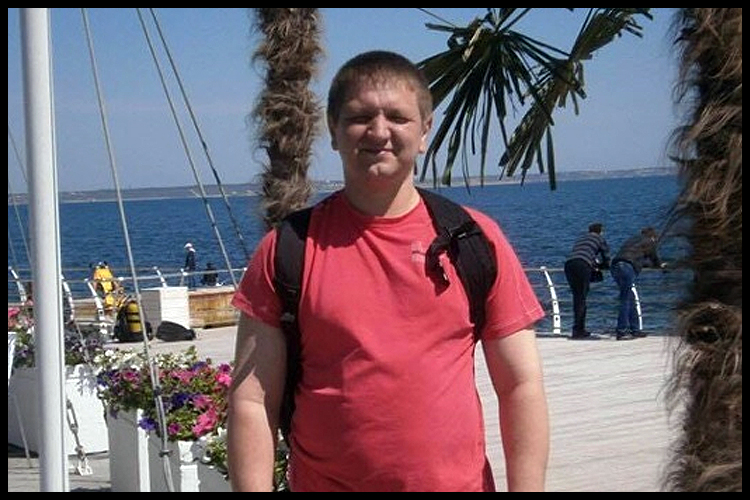 Stanislav Viktorovych Kurbatov, callsign "Lawyer"
A former militia man, the precinct inspector in a small village in Kharkiv region, later a private lawyer, Stanislav signed a contract and joined the National Guard with no hesitation. He will be remembered as a kind-hearted man and genuine patriot. On the 1st of November about midday he got severely wounded near Mariinka, having hit the same mine with Serhiy Syrotenko. Doctors at Pokrovsk and Mariupol hospitals fought for his life for about 24 hours following the explosion. Tragically, they failed to save the fighter. Stanislav has orphaned his wife and little daughter.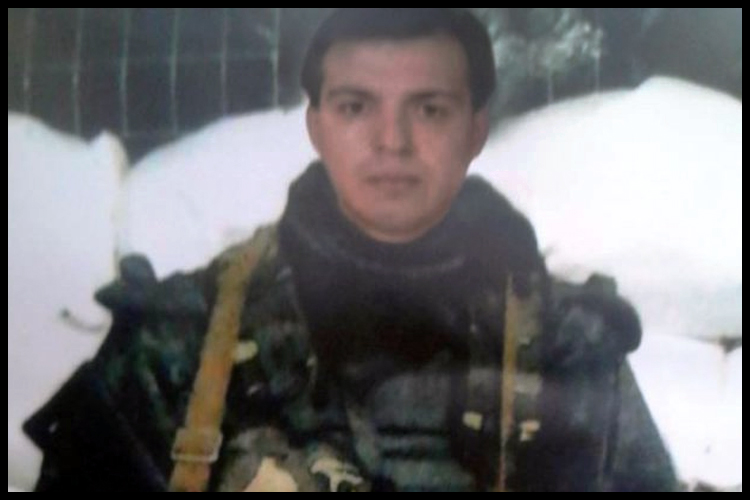 Ihor Ivanovych Pashchenko
An ordinary respectable man who suffered a lot, Ihor was mobilized to the army in the summer of 2014. He got the severest injuries et on 14th of January, 2015. On that day the mortar operator serving with the 80th Air Assault Brigade had been hit by explosion, most likely, in a battle near Opytne in Donetsk region, still the information about this remains incomplete. His tormented mother had been looking for missing Ihor throughout hospitals for two weeks, until she found him, in a terrible condition, in Kharkiv. The fiercest battle for his life lasted for long: over time he had been transferred to Kyiv military hospital, and later to Chernihiv, where he spent a year at a TB hospital. In Kyiv, doctors diagnosed him with a scary disease, namely meningoencephalitis which developed as the result of severe concussion and absence of timely medical assistance. Over time, Ihor got slightly better: at least, his speaking abilities and memory seems retrieved, and the poor guy's condition improved. Apparently, it was just a delay: on the night of November, the 4th Ihor Pashchenko suddenly died of an abrupt cerebral edema. He found his everlasting rest place in Yatsevo cemetery in Chernihiv. The man's death orphaned his mom and daughter.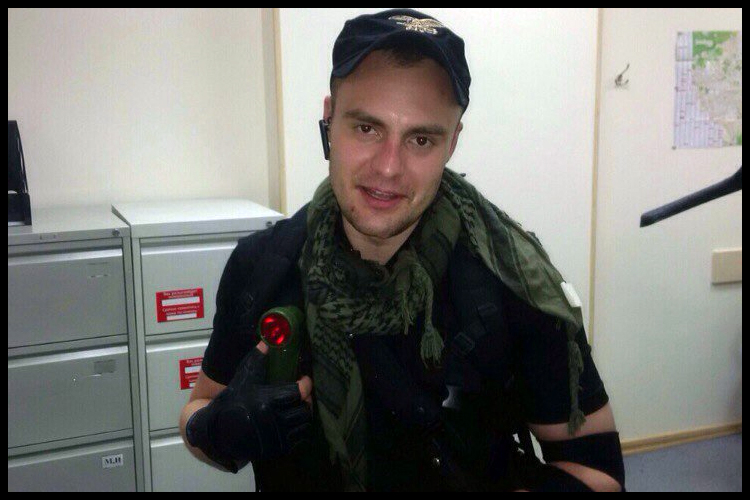 Valentyn Mykolaiovych Nychvydiuk, callsign "Yakuza"
A very young law enforcement officer, later a lwayer from Konotop, he served with the 58th Motorized Brigade. On the 7th of November the guy was killed in explosion of an enemy artillery mine. His parents, wife and daughter will remember him forever.
Anton Vasyliovych Myshko, callsign "Tokha"
A decent man, construction worker who has been building houses for his peaceful fellow citizens, Anton joined the army from the very first days of the war. He sacrificed his life near Krymske: the guy got the heaviest injury to his head. Medical aid was in vain: unfortunately, Anton did not live through his evacuation to hospital. He was buried in Kyiv, in Lisove cemetery, where his mom will mourn her Anton for the rest of her days.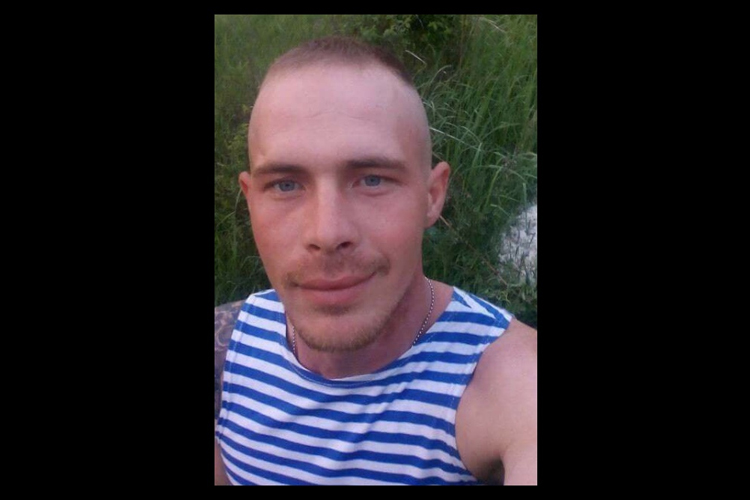 Rostyslav Oleksiyovych Danylov
Born in the Russian city of Tyumen, yet a child this wonderful guy moved to Dnipropetrovsk region where he lived together with his family. Since his early years Rostyslav loved Ukraine, so when Russia attacked his another homeland, the guy did not hesitate as he definitely knew on whose side the truth was. As a kid, he wanted to become a paratrooper, and later his dream came true. On his mobilization, he served and trained in the army for one and a half year. Having spent over a month at home, Rostyslav got the necessary documents ready and joined the Ukrainian army again, this time for a contract service. He served as a machine gun operator with the 25th Airborne Brigade. There were short leaves and small portions of quiet life: just last August Rostyslav got married. His happiness turned out to be extremely short. On the 8th of November, while holding the position near Butivka mine, he was shot by a russian sniper. The large caliber bullet deprived him of any chances to stay alive: the heavily wounded guy died in an ambulance vehicle driving him to hospital. He is survived by his lone mother, young wife and daughter who is to be born an orphan.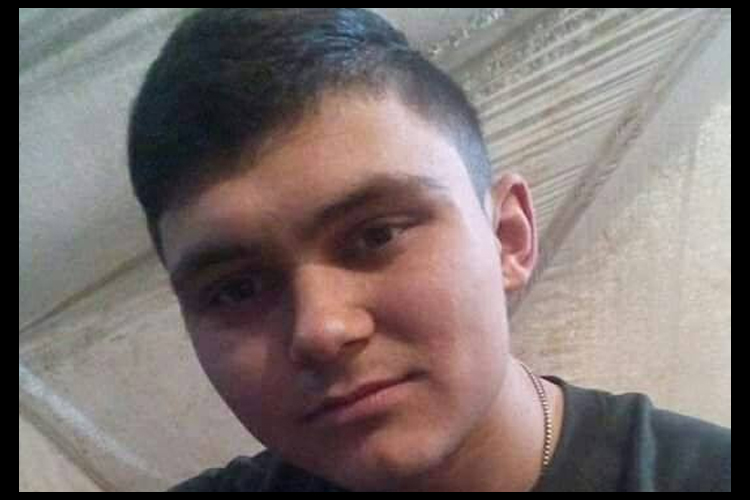 Andriy Omelyanovych Dobrovolskyi
This young open-hearted optimist graduated from a professional lyceum just a year ago, in 2016. He was keen on poetry and painting, and illuminated his environment with his ardent attitude. On finishing studies, Andriy immediately joined the army and went to the war with the 10th Mountain Assault Brigade. It may seem the small arms fire we are reporting of almost every day, is rather insignificant thing, like they just exchanged their noisy gunshots to annoy one another, and that's it. Still, it was a similar shooting that took Andriy's life. On the 17th of November, about midday, near Troitske the enemy machine gun bullet hit the guy in the head. Andriy died in Popasna hospital: unfortunately, all the attempts to resuscitate him did not bring any results. The guy was buried in his home village. His death has orphaned his wonderful large family of parents, brother and wife, forever.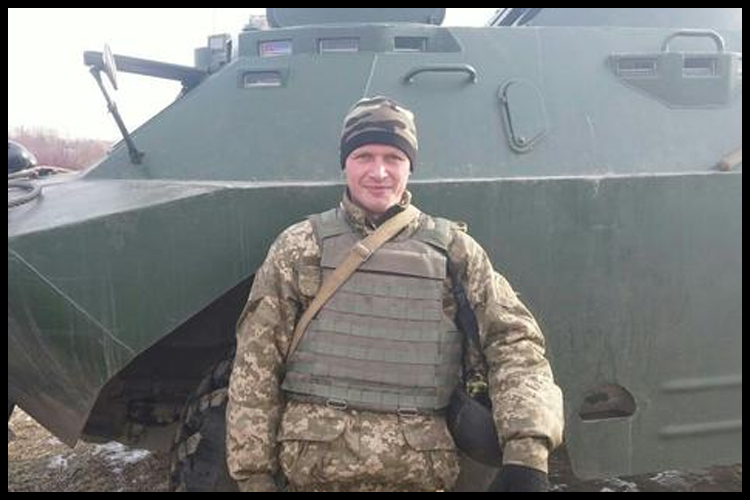 Oleksandr Petrovych Smuraha, callsign "Smurfic"
A Kirovohrad oblast native, Oleksandr was brought up by his aunt and two elder sisters as him mom had died years ago at his birth. As a grown-up, we admitted he had two brothers as well. He was called to the army within the fifth wave of mobilization, served his term, then on reflection, we signed a contract and returned to his service with the 59th Motorized Brigade. On the 20th of November Oleksandr was killed in another enemy shelling in Donetsk region: his comrades say his body was literally riddled with bullets. He will stay eternally remembered by his sisters, brothers, and his civil wife whose two kids he raised as his own ones.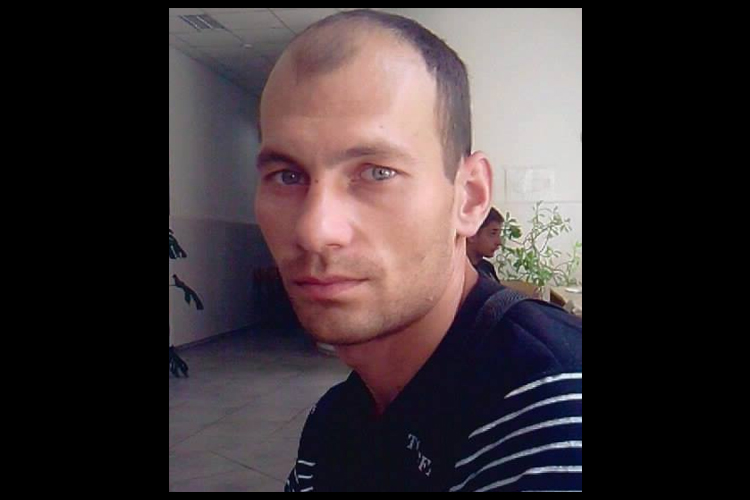 Denys Victorovych Kryvenko, callsign "Ninja"
The man went to the war at its very beginning, on the first days when he volunteered to Donbas squadron of the 16th Battalion of the 58th Motorized Brigade. On the 23rd of November Denys was killed in a direct fire engagement with russian saboteurs near Krymske in Luhansk region. The fallen warrior's grave is located in the village of Liubymivka in Dnipropetrovsk region. He left his family of wife and three kids orphaned forever.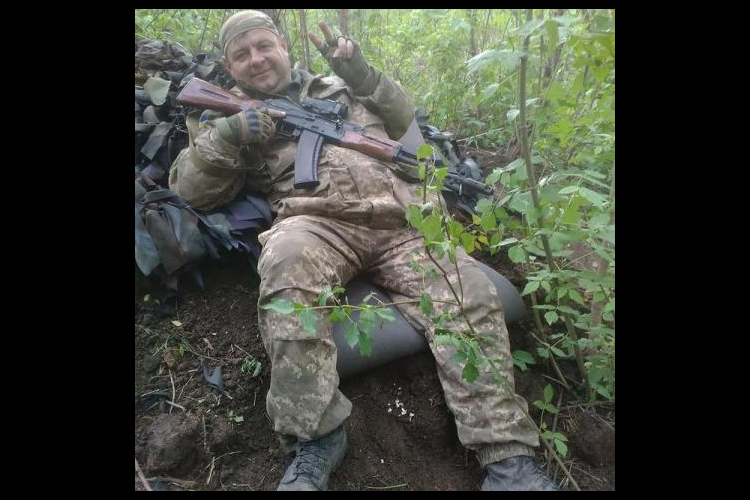 Serhiy Pavlovych Shevchenko, callsign "Sheva"
A genuine bread-maker, the man worked for 13 years at a bread factory, honestly making fresh fragrant bread for his fellow citizens. He volunteered to the war from its very first days. Serhiy Pavlovych is being remembered with great warmth by his comrades in both 92nd and 58th Brigades. He was killed on the 23rd of November in a fierce battle with the occupiers, in a direct encounter with russian saboteur group near Krymske. The man found his eternal rest in Kharkiv, where he was buried in the Glory Alley. He was survived by his mother, brother, wife and three children.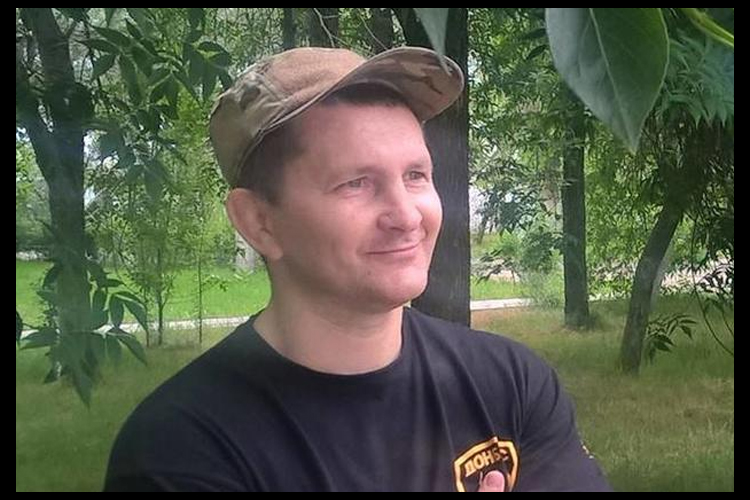 Oleksandr Vitaliyovych Sukhinin, callsign "Banya"
Oleksandr is the face of genuine Ukrainian Donbas. Native of Makiyivka, he immediately went to defend his homeland against the occupiers. He served with Donbas battalion of the National Guard of Ukraine, then with The Right Sector Volunteer Corps, and later joined the 16th Battalion of the 58th Motorized Brigade. The man was killed in a battle with russian occupiers in Luhansk region, on the 23rd of November, near Krymske. Oleksandr is survived by his wife and a couple of wonderful kids, a daughter and a son.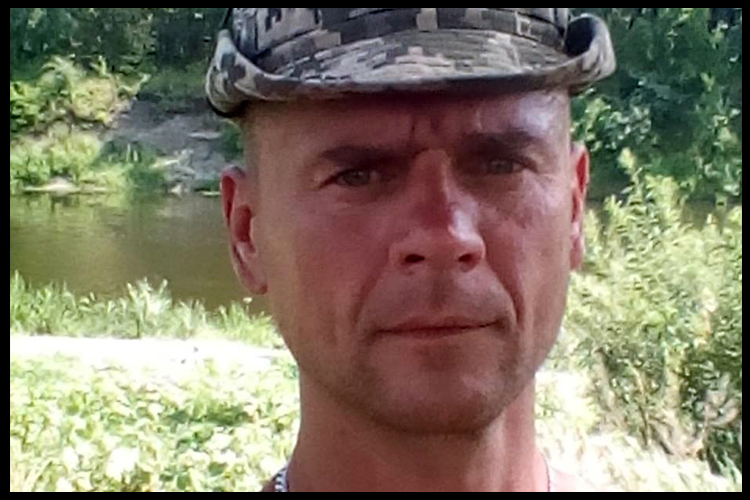 Oleksandr Volodymyrovych Tyumentsev, callsign "Tyumen"
The Russian city of Tyumen gave the world not only one true and sincere patriot of Ukraine. The man and his family settled in Poltava region many years ago, he got educated and then worked there for all his life. He was mobilized to the army, and following the completion of service he signed the contract voluntarily and served with the 16th Battalion of the 58th Motorized Brigade. Oleksandr Tyumentsev died on the 23th of November near Krymske: a saboteur group of his former compatriots without hesitation killed him in a combat.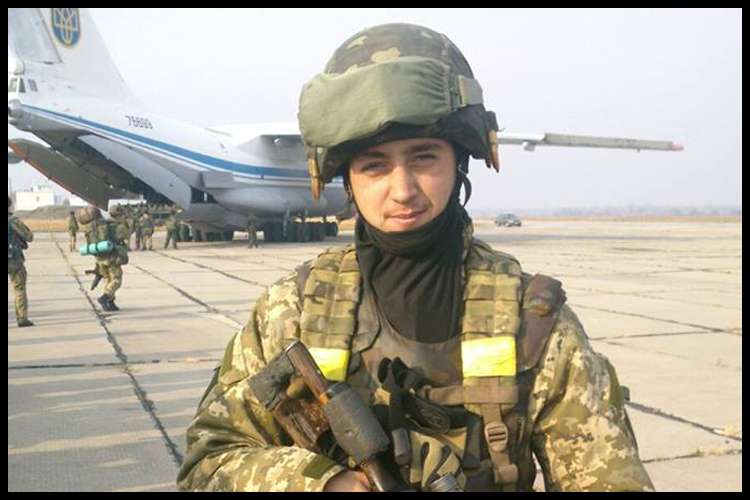 Maxym Olehovych Perepelytsia
This young sniper, a native of Zhytomyr region, gave a few years of his life to the Ukrainian army. First on mobilization, later on a contract, he served with the 95th Air Assault Brigade. He was killed on the 25th of November near Verkhniotoretske: his life was taken by an enemy sniper's shot. Death of this decent guy has left his parents and sister orphaned for eternity.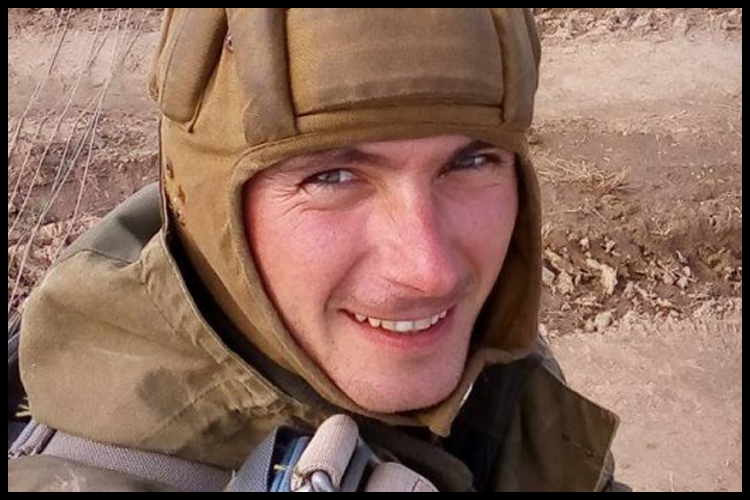 Dmytro Yuriiovych Lytvynchuk
Dmytro was just 25. This young paratrooper and radio operator served with the 95th Air Assault Brigade; before the war he got educated and even worked as a teacher for some time. Then he was called to the army, but as soon as he completed his service, the war started. Without the slightest hesitation Dmytro signed a contract and was willing to rush on the forefront immediately, especially since his close friend died due to severe injuries. In September, his wish came true: together with his comrades, paratroopers, Dmytro was serving in Donetsk region. On the 25th of November in a combat near Verkhniotoretske he was shot by an enemy sniper. Dmytro's orphaned parents and sister will mourn him forever.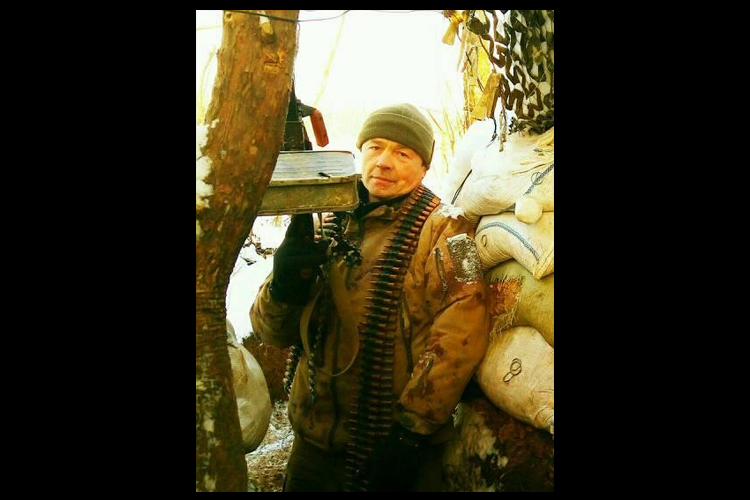 Victor Olehovych Maslov, callsign "Bacha"
Victor Olehovych had been serving as a sniper in Afghanistan for three years. Before the war, together with his family he used to live in Chernihiv region. 10 years ago a tragedy happened in his family: his wife died, so Victor had to raise his daughter on his own. In 2016, the man signed a contract and went to his another war as a scout. The disaster struck in Donetsk region: on the night of the 28th November he was killed by an enemy sniper. Today, on the 1st of December, Victor Olehovych has been buried in the Heroes Alley in the town of Pryluky. He is survived by his parents and an amazing daughter.
---
The People's Project Volunteer Center thanks the Censor media outlet and personally to Yan Osoka, a volunteer.
Let us honor the memory of the fallen.
Because heroes live as long as we remember their names.