Let us be explicit about an obvious threat. We would rather agree that the slogan "…otherwise Putin is going to attack" has for quite a long time been used either as a convenient tool of political manipulations or an argument to which the enemy's informational mercenaries like to appeal sarcastically. The more often we hear this formula, the more the sense of danger behind this brief expression vanishes. Perhaps currently there are no fierce military actions on the forefront like those at the beginning of the war, and the existing confrontation entered a positional format, but the threat of a possible massive attack has in no way extinguished. 
Only in two months, next September the Russians are going to conduct a military exercise KAVKAZ-2020. They are planning to deploy military formations of their three region military commands, space military subdivisions, naval forces, airborne troops, RosGuardia (The Russian Guard) and other subdivisions of their armed forces. Overall, they are planning to deploy over 120 thousand military, 3 thousand armored vehicles, out of which 500 vehicles are tanks and a substantial quantity of aircraft and naval military equipment. Some stages of the large-scale military exercise will be conducted on the territories immediately adjoining the Ukraine's East state border. A couple of days ago, the Russians announced a reservists mobilization campaign. Despite the fact such campaigns are being held annually, still usually they last for up to two months. This time, reservists are mobilized with no mention of the end date of their military training.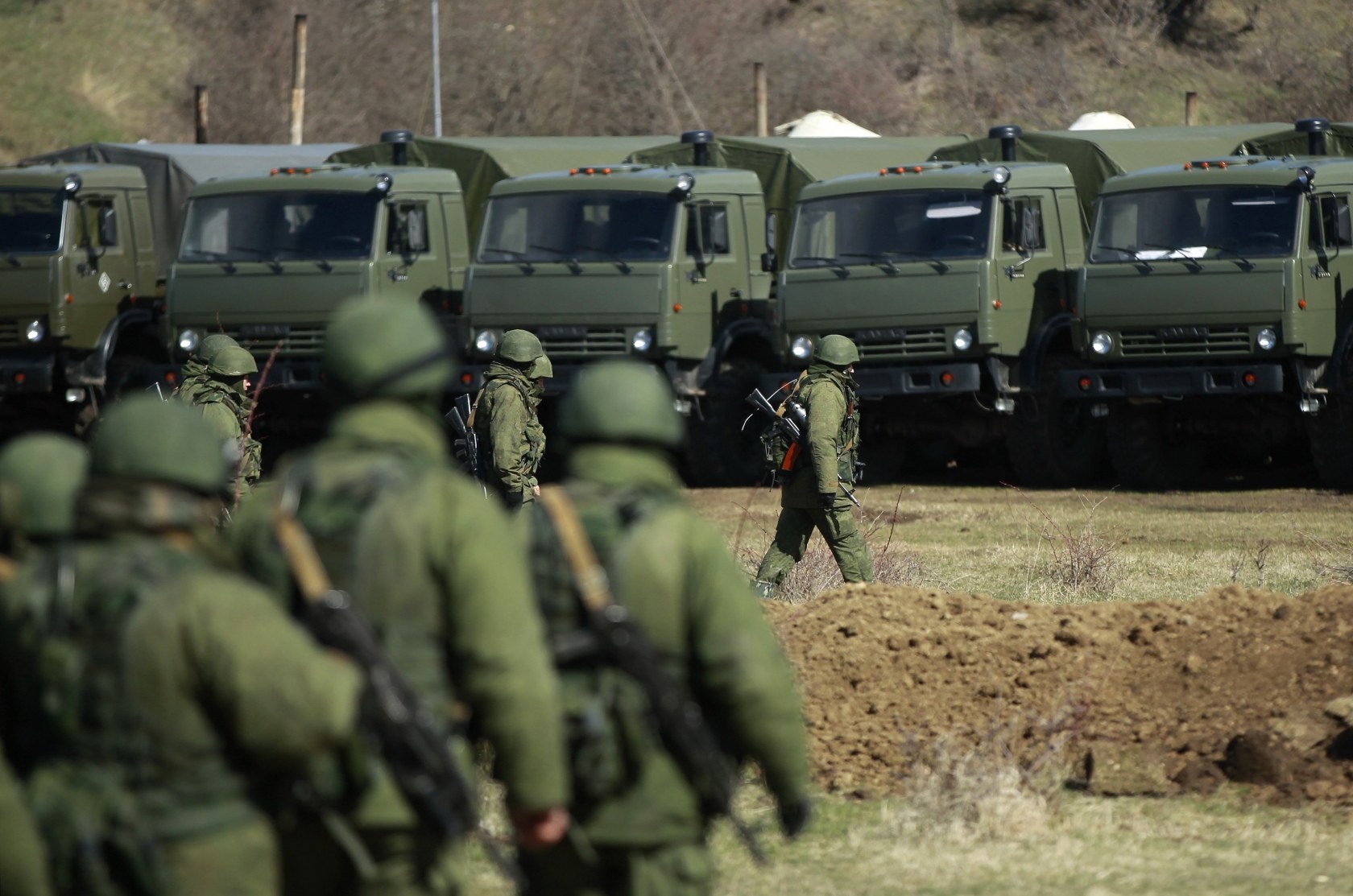 Here are some theses taken from an analytical report drawn by the Ukrainian military intelligence and lately filed to the OSCE. According to the results of monitoring, Russia has amassed considerable military forces, the amount and autonomy of which has been continuously increased, on the border with Ukraine. We are talking about the three cross-branch troops ready to start military offensive operations, and these forces do not include armed military formations positioned on the temporarily occupied territories of Donbas and the Crimea. Total number of Russian troops on the Eastern border of Ukraine amounts to 87 thousand of manpower, up to 1100 tanks, 2600 armored vehicles, 1100 artillery units, 360 units of MLRS and 18 sub-strategic missile systems. Apart from this, Russians have been enhancing their air component: overall, 330 fully operational military aircraft and 230 helicopters have been positioned along the Ukrainian state border. All the above mentioned forces, even if not supported by any reserve troops deployed into the military exercise, are on high alert and completely ready to attack immediately, with no preliminary preparation or mobilization. The relevant report has been published by the Ministry of Defense of Ukraine and supported with a detailed analysis by the Ukrinform media outlet.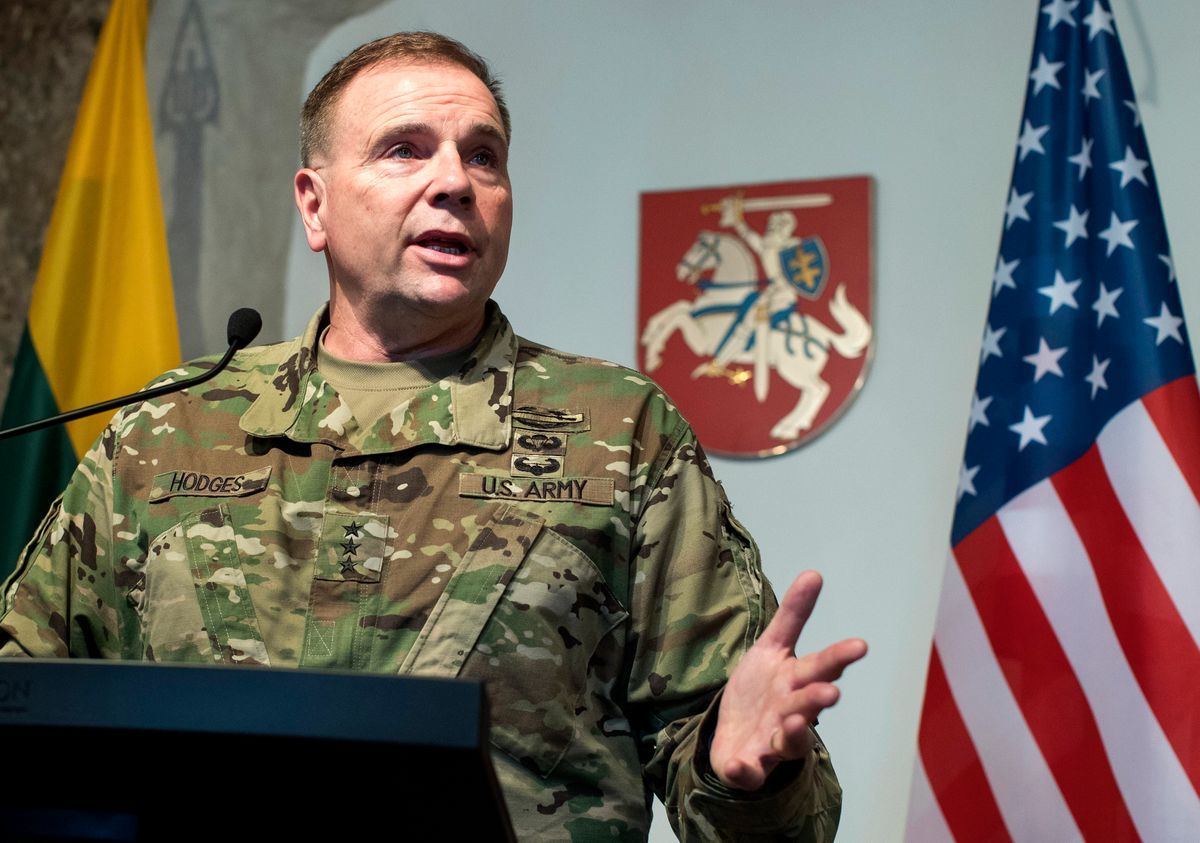 Below, we are also going to cite Mr. Ben Hodges, a military analyst, Lieutenant General of the US Armed Forces who served as commanding general of the United States Army Europe. General openly says that Russia's sphere of interests reaches far beyond the corridor to Crimea. The occupier's strategic interest encompasses the entire Ukraine's southern coast including Odesa. To certain extent, this may empower Russians for their further operational capacity over the whole Mediterranean and in the Near East, not to mention depriving Ukraine of the access to its two seas and causing damage to its economy. It is the KAVKAZ-2020 military exercise that can serve as both an excuse and a tool for realization of such offense. Moreover, the moment of time may serve a window of opportunity as the US political elites are going to be absorbed by the upcoming elections, so Ukraine should not count on prompt response and support on the part of its Western allies. The full version of this interview has been published by Livyi Bereh media outlet.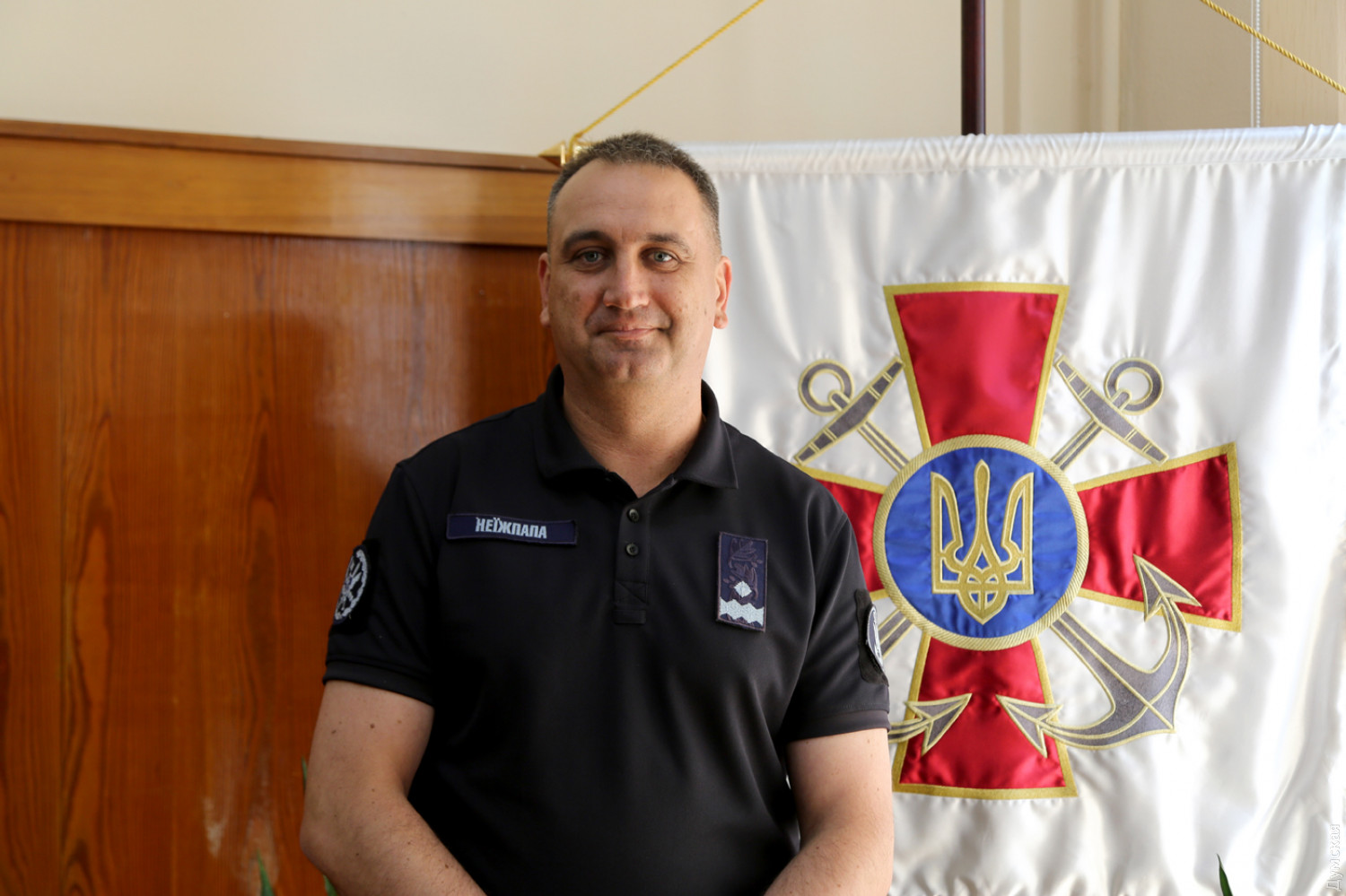 A newly appointed Commander of the Naval Forces of Ukraine, Admiral Oleksiy Neyizhpapa has also expressed strong estimation as regards potential threats. The Ukrainian Navy is totally aware of the ongoing escalation and reinforcement of the Russian military presence in the region, and gets prepared for possible offensive regarding the objects of the maritime infrastructure of Ukraine. This point was among the topics discussed in his interview to the Dumskaya regional media publishing house. By the way, the Russians have already reacted to it: in their opinion, this is just an "anti-Russian hysteria" as Russia is one of the most peaceful states, but if the conflict has broken out again, "it will end up in a painful outcome for Ukraine", and referred to the experience of their aggressive military offense in Georgia. These statements seem totally in line with their 2014 rhetorics declared by the Kremlin while their troops almost openly invaded Ukraine and plundered its territories killing Ukrainian military.
Actually, even if you try to ignore these disturbing news, like "the media is always exaggerating in their pursuit of hot topics", the situation looks far from being a comforting one. We often happen to talk with our military and special forces servicemen, in particular with those serving in the sectors adjoining to the contact line with the enemy. Admittedly, the combat officers who are good at analysing special operations and evidence of upcoming assault, are similarly rejecting any peaceful illusions: they say, right, to certain extent, Russians have been weakened by the economic sanctions imposed upon them, and affected by external pressure. But a chased rat can bite quite hard. So they keep being on high alert regarding the possible worst turn of events. 
To summarize the things said above. The world is a dynamic structure, and history is developing continuously — just in front of our eyes. It would be great if the threats never got realized. If Russians, as they got used to, in their habitual sabre-rattling manner, preferred to merely threaten all those feeble-spirited ones and did not initiate any provocations. Still at this point of time, everything seems possible. We'd like to believe that the present situation, as compared to the state of events of 2014, has radically improved. From the starting point of the 5 thousand of poorly equipped and trained motley troops, today our Army has strengthened exponentially. It has grown in quantity and quality of military provision; it has significantly increased its operational capacity and cross-branch coordination; thousands of reservists are ready to get enlisted immediately. This only means we have enough resources to fight back, and hit the enemy hard.
Logically, at this point, the reader can ask a simple question: what is this all about and how can I personally help? Can you believe, dear friends, we're not trying to force you to make any conclusions. It is not a secret that the war has been going on for the seventh year in a row. Seems everyone who keeps in contact with reality, most probably made their choice a while ago. Some prefer to keep their eyes "wide shut" and proceed with enjoying their private life because they grew really tired of the ongoing troubles and war. Thankfully, there are those who can keep backing them at the forefront. Those armed with a conditional gun, prefer to keep it clean and keep calm. Those who do not have any guns in possession but are eager to support the "gun bearers" as much as they only can, are going to continue supporting our military. They may prefer to assist neither generals, command, or some abstract subdivisions. These people may want to support the fighters holding the existing defense line. As always, we just offer a few handy opportunities to join in this noble deed. Here's the I Am Sniper project under which money goes to cover the needs of those individual snipers who right now, at the moment of speaking, are carrying out their targeted counter-sniper activities against the enemy. Here's the Rapid Response initiative within which we usually buy the essentials for our fighters serving in the forefront. At this very point of time we've got a number of new requests from them. The equipment they need is meant to be deployed right now, as well as it is always nice and useful to have it "just in case".Here's also the South Falcons project which is generally about the same purpose, being the first one to face the enemy, since these very guys are going to directly deal with the first hostile attacks. So, dear friends, let us keep together, communicate, join in, back one another and get prepared… and let it come what may.