Not long ago these formerly wounded Ukrainian soldiers were faced with permanent disability or even the amputation of limbs. On May 29 in Ukraine's capital, Kyiv, the 24th charity "Chestnut Run" took place. Among the close to 6,000 participants were nine formerly wounded soldiers. As with every year the run has a charitable component, participants pay entrance fee for the opportunity to run the city's downtown – this year funds raised go towards the treatment of children with heart disease.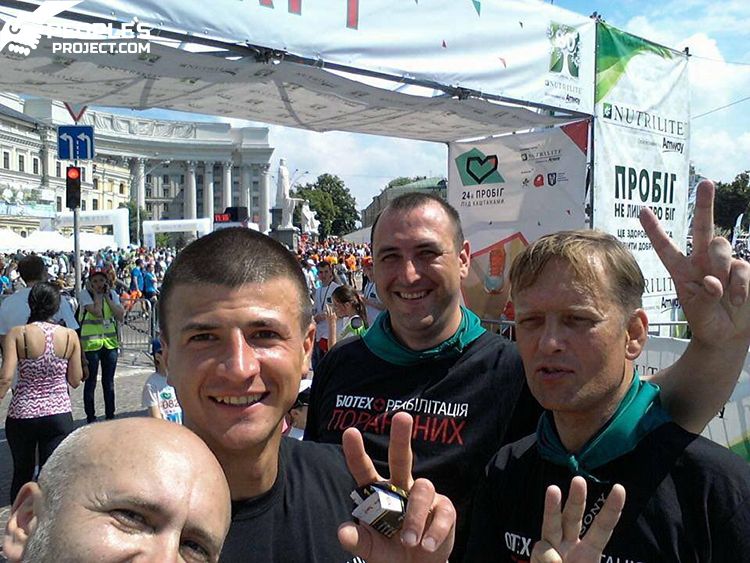 The formerly wounded ATO fighters were treated as part of our Bioengineering Rehabilitation for Wounded project and have fully recovered and were getting ready to run with all other able-bodied people. The coordinator of The People's Project Maksim Ryabokon tells more (in Russian):
All these guys were threatened with disability or amputation of limbs if left within the mainstream medical system. However, the guys put their faith in the physicians of ilaya Medical Company our partner in the project. With the help of their own body's building blocks – stem cells – they were able to overcome what were serious injuries. The results of the project can be seen in this TSN news coverage of the run (in Ukrainian):

To spur the fighters on, people who helped the guys become enrolled in the project, and people who wanted to witness the results were in attendance as well as doctors, relatives and people close to the soldiers and our volunteers.
Soldiers who participated in the Chestnut Run in some capacity:
At these links you can find all intermediate and final details of their treatment.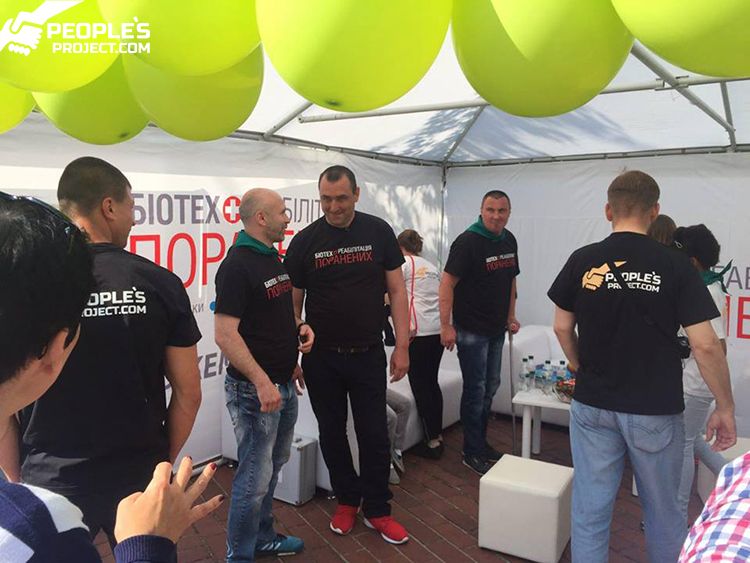 Thanks to everyone who have supported and continue to support the wounded soldiers via our project. Thus far, almost 6,500 people have contributed to a total of more than 14 million UAH.
In the absence of Ukrainian state support, these men were able to take part because of YOU! Support Ukraine's heroes!
To help is simple, click the button below: