Last Thursday we personally delivered load-bearing vests to the helicopter pilots of the 11th separate Army Aviation Brigade in Kherson. A total of 150 sets of vests worth 111,000 UAH were delivered.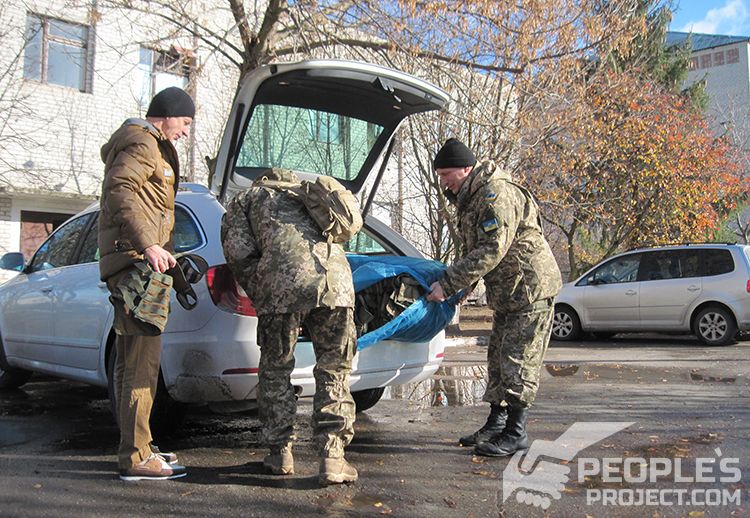 Thanks to your support of the People's Pilot project, pilots now have the ability to successfully and efficiently perform their tasks. Load-bearing vests are standard uniform for military pilots around the world, however their Ukrainian counterparts did not have them at all. The vests feature numerous pockets for carrying weapons, documents, communication devices and more. In case of difficult situations such as an emergency landing, the pilot and crew can carry everything they need. They can unload the vest of weaponry and if they encounter the enemy can give the appearance of being civilian.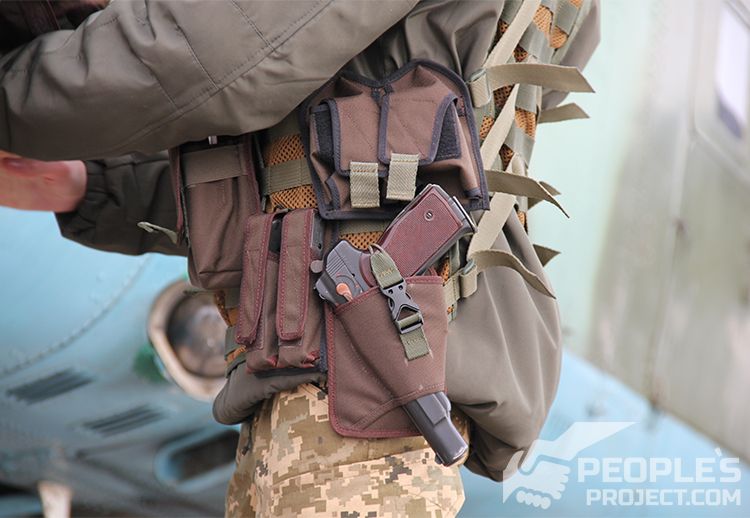 Currently the aviators are practicing and preparing for combat missions. While it might seem in the closed air space in the ATO zone a helicopter has nothing to do, in fact, the pilots are honing their skills for emergency evacuation of the wounded, landing at battle sites and for reconnaissance.
The delivery of the vests is timely. According to a Defense Ministry statement pilots will not be supplied with similar gear until 2016. While it is good news aircraft will be properly equipped, the need for that equipment could come tomorrow. The enemy is actively attacking Ukrainian positions and soldiers are dying every day. The war continues unabated.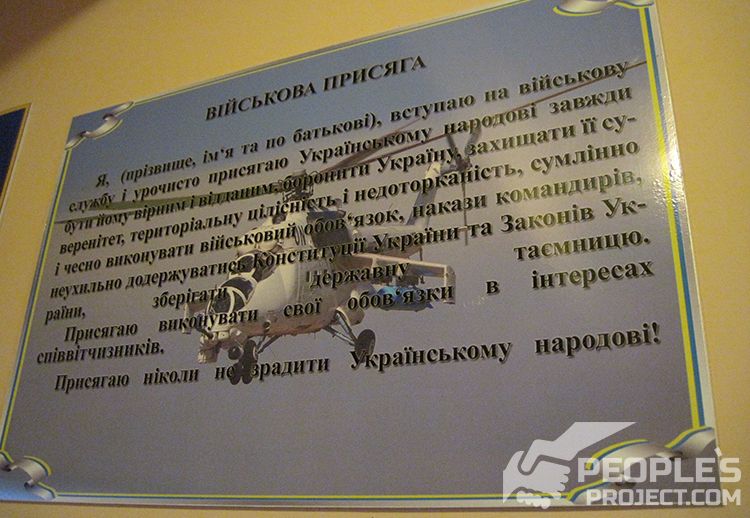 We asked pilot Vasily about the combat readiness of his crew:
How do you assess the state of your crew?
Progress is of course obvious. A year ago, we faced many problems due to lack of decent fatigues for pilots. We had a lack od airworthiness in our family. The quality of protection was just awful.
What kind of protection do you mean?
This includes body armor vests and load-bearing vests. Since our helicopters are flying at low altitudes, they are easy to hit by the weapons the terrorists enjoy using. When a helicopter comes in to land, the shelling shelling starts affecting both the technology and the crew. Helicopters fly one or two kilometers above the ground, instantly becoming a target. Several helicopters and crew have been lost already. No one wants to again face a case where people die due to poor protection.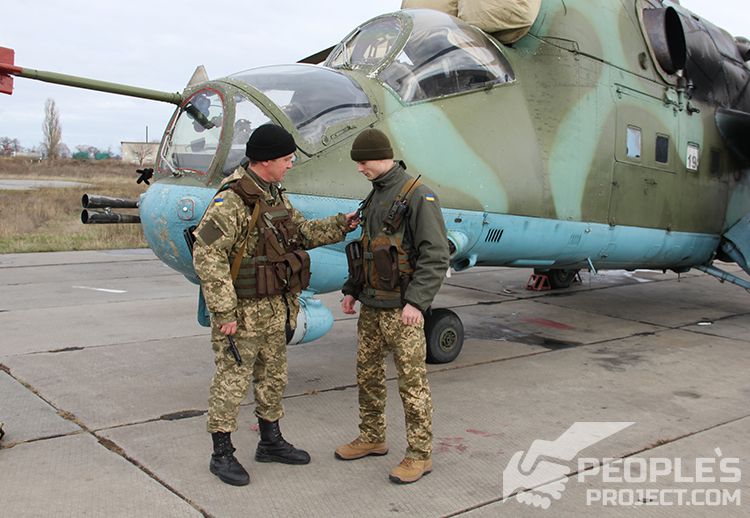 Our volunteers delivering the vests can be seen in the following video. Ignore the noise it was filmed during training at the airport.
PrivatBank for UAH transfers
Mykolaiv regional charitable foundation "BLAGOCHESTYA REGIONAL FUND"
PC CB PrivatBank
SREOU: 36143302
MFO: 326610
Account: 26007053212002
Purpose of payment: charity donation for "People's Pilot"
SWIFT-переказ у USD
BENEFICIARY: Charitable Foundation BLAGOCHESTA
Account: UA803266100000026009053209659
Bank of beneficiary: Privatbank, Ukraine
Swift code: PBANUA2X
Intermediary bank: JP Morgan Chase Bank, New York
Swift code: CHASUS33
Correspondent account: 001-1-000080
Description: Donation for "ComBat Battlefield Management System" project
SWIFT-переказ у EUR
BENEFICIARY: Charitable Foundation BLAGOCHESTA
Account: UA413266100000026009053206287
Bank of beneficiary: Privatbank, Ukraine
Swift code: PBANUA2X
Intermediary bank: Commerzbank AG, Germany
Swift code: COBADEFF
Correspondent account: 400 8867 00 401
Description: Donation for "ComBat Battlefield Management System" project