There are many stories that prove poor equipment can hamper the performance of even the most professional military unit, rendering it little better than novices.
But what if a good team of snipers had access to good equipment? Cue The People's Project which is doing its utmost to improve the efficiency of the team and the results speak for themselves.
Volunteer organization Combat-ua (Facebook page in Ukrainian) has long been preparing snipers in their craft. Lately, they have been teaching the Mykolaiv-based Marine snipers. There are a number of groups although they are not always full. 
In order to raise the level of skills takes effort, and the technical support required for that is costly and recently it has been difficult to finance.
Maybe it is obvious, but optical instrument are among the most expensive when it comes to the modernization of a rifle.
The People's Project is preparing to launch a project to ensure snipers get the assistance  and equipment they need. Especially when it comes to the units we support the most:
This assistance is made possible thanks to our permanent sponsor. Today we sent to the Marines 12 Bushnell 6-24×50 FFP 30m sights, valued at 279,000 UAH ahead of training beginning tomorrow.
These quality sights will improve the efficiency of snipers who will be based in one of the hottest combat spots in the ATO zone.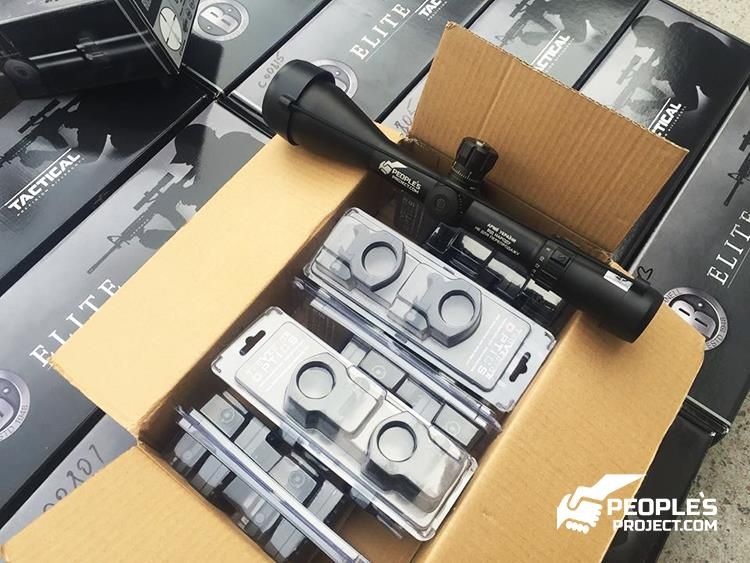 "Once again we are convinced it is by doing good things we can avoid constant publication of our losses, we believe enough in our victory and we continue to help", People's Project coordinator Maksim Ryabokon says.