At the end of the summer, together with our friends, IBIS gun stores, we promised that we would teach shooting to everybody. And then initiated the joint contest in which each Ukrainian had a chance to win one of nine certificates for a shooting range training.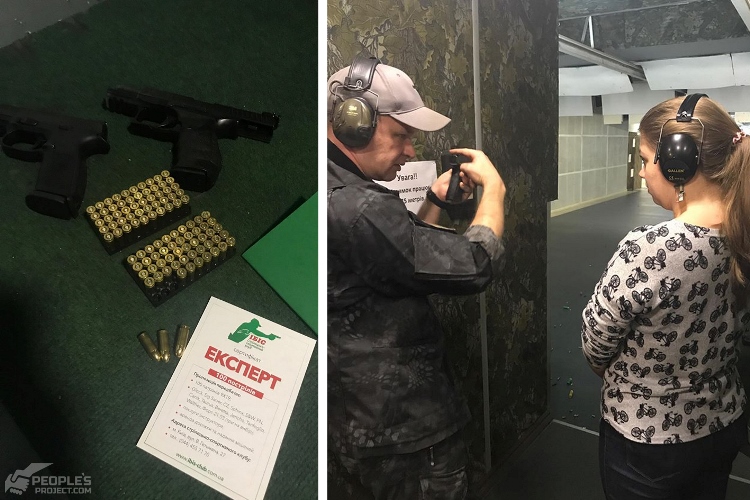 The coolest certificate titled Expert that gave the right to fire a hundred bullets from three pistols 9×19 on choice, was won by a journalist and simply a nice girl Olesya Turchyn. The certificate had no time limitations, so Olesya came to visiting IBIS shooting range in early autumn. Actually, is there anything more satisfying than to unload a few mags into your conditional enemy, on a cold rainy day?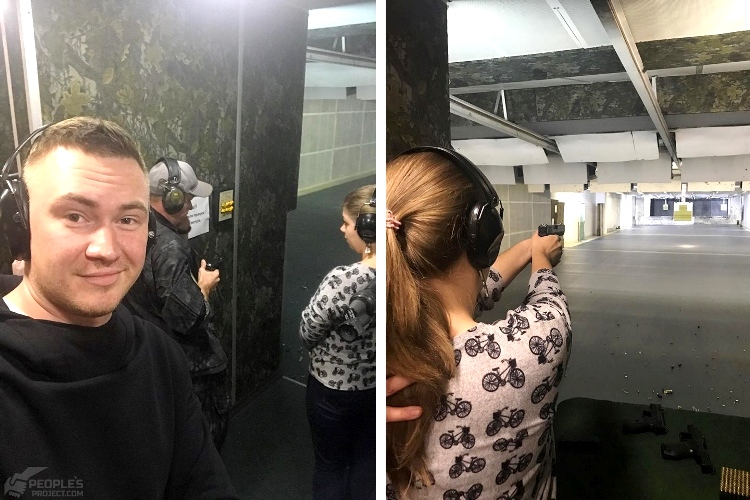 Maxym Ryabokon with the contest winner Olesya Turchyn at IBIS shooting range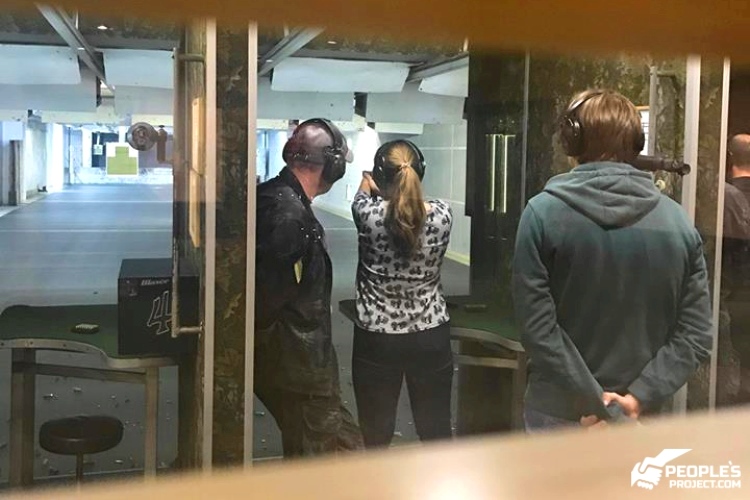 At the shooting range the winner was met by a coach who instructed her about all the details concerning handling weapons, and explained how to make her shooting accurate. Olesya's eyes shone with interest which to us looked evidential of a truly rewarding day for her!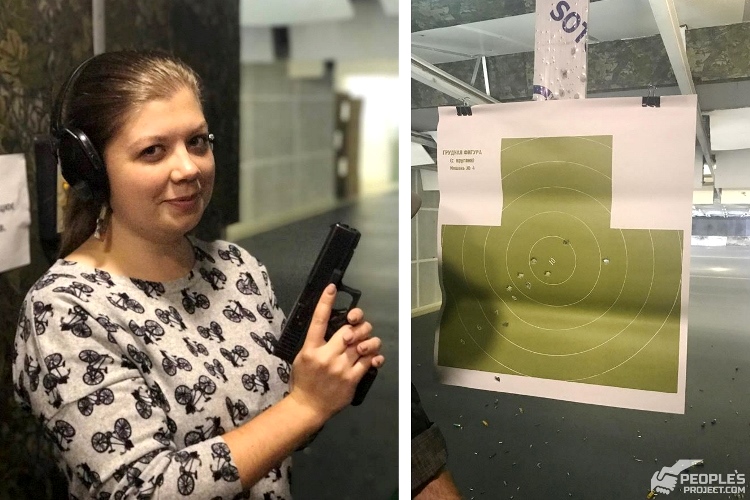 "A cool day means you smell of gunpowder, and your blood is overfilled with adrenalin", – Olesya admitted later. – "This is different from watching an action film; it is about a real weapon you are learning to feel while, in turn, it is teaching you to control your instincts and body reactions. In my opinion, everybody must be able to handle weapons properly, so I am thankful to the People's Project volunteer center for both this particular chance and your accomplishments in general".
We, the volunteers at People's Project, highly appreciate the opportunity to present people with some specific handy skills and pleasing experience, provided for us by IBIS gun stores.