We've shot a video featuring two previously wounded Ukrainian fighters cured by biotechnology – Volodymyr Domnich and Ivan Svitlak. The video (in Ukrainian) was recorded in Kyiv.
They served together in the 24th separate mechanized brigade. In mid-July 2014 at a checkpoint in Zelenopillya (Lugansk region), their military camp came under Grad fire. No one escaped. Several men were killed, others with severe fragment wounds were evacuated and taken to a military hospital
Military doctors were unable to treat either Volodymyr or Ivan's wounds effectively. In Volodymyr's case, doctors suggested amputating his foot.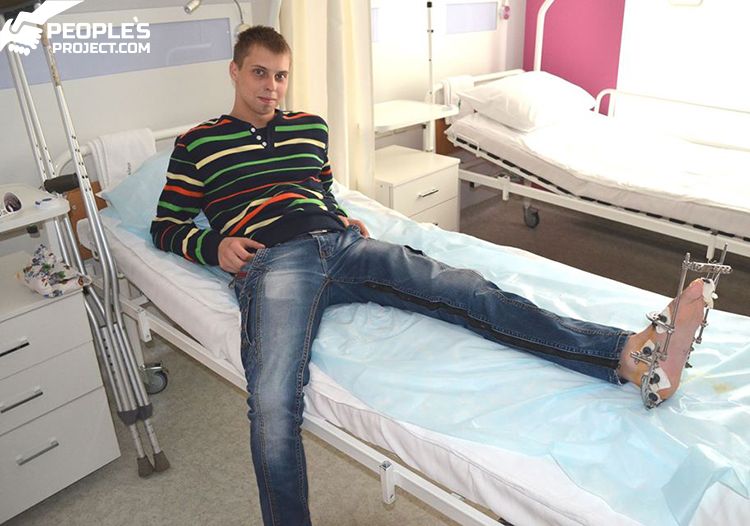 Ivan as a result of shrapnel injuries suffered a nonunion tibia fracture and scar-ulcerative defects to the soft tissue. During his eight month treatment in hospital fusion of the bone did not occur. The soldier was threatened with permanent disability.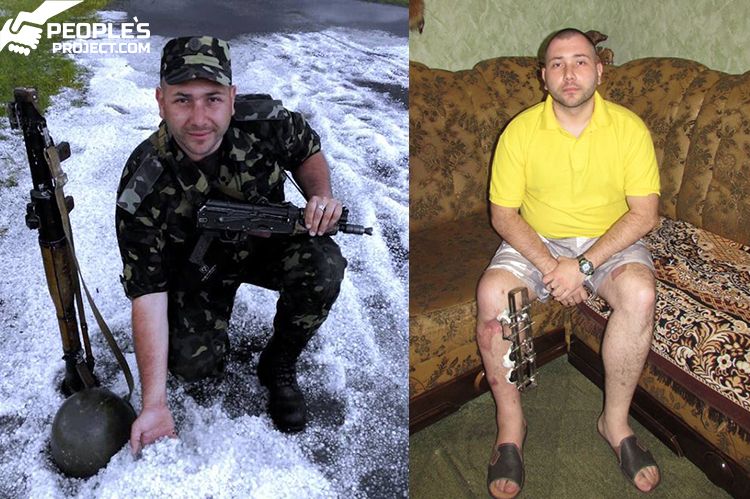 Both men were among the first wounded military patients of the ilaya Medical Center. Both were treated due to donations to the The People's Project for the Bioengineering Rehabilitation for Wounded project.
Both fighters demonstrate the benefits of modern biotechnology medical treatment.
Now the guys have totally recovered after treatment and rehabilitation and have returned to normal life.
The video of Volodymyr and Ivan serves to also silence all the critics and skeptics of the treatment.
We remind you fundraising for the project continues as new patients are enrolled. To help, you can click the following button or use the payment details below:
PrivatBank for UAH transfers
Mykolaiv regional charitable foundation "BLAGOCHESTYA REGIONAL FUND"
PC CB PrivatBank
USREOU: 36143302
MFO: 326610
Account: 26004053210825
Purpose of payment: charity donation. Bioengineering rehabilitation for wounded
SWIFT-transfer in USD
BENEFICIARY: Mykolaiv regional charitable foundation "BLAGOCHESTYA REGIONAL FUND"
Account: UA803266100000026009053209659
Bank of beneficiary: Privatbank,Ukraine
Swift code: PBANUA2X
Intermediary bank: JP Morgan Chase Bank, New York
Swift code: CHASUS33
Correspondent account: 001-1-000080
Description: Donation for "Bioengineering rehabilitation for wounded" project
SWIFT-transfer in EUR
BENEFICIARY: Mykolaiv regional charitable foundation "BLAGOCHESTYA REGIONAL FUND"
Account: UA413266100000026009053206287
Bank of beneficiary: Privatbank,Ukraine
Swift code: PBANUA2X
Intermediary bank: Commerzbank AG,Germany
Swift code: COBADEFF
Correspondent account: 400 8867 00401
Description: Donation for "Bioengineering rehabilitation for wounded" project