We haven't written about him for over a year, still doesn't mean that we cannot please you with some good news. The injury is serious, so it takes time to get it healed. Recently, Mr. Volodymyr, one of the Bioengineering Rehabilitation for Wounded project's patients, has come to the clinic. He has been restoring his arm after an extremely complicated and difficult trauma, and we assist him in this. To put it simple, his lacks bones from hand to elbow.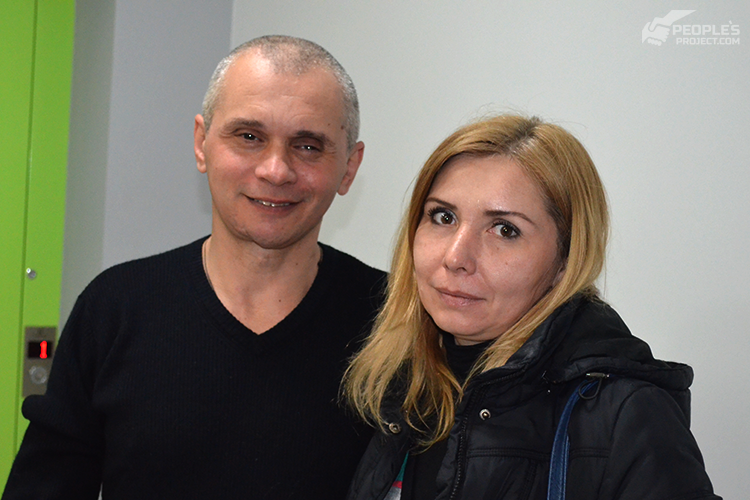 Mr. Volodymyr, the serviceman of the 25th Airborne Brigade, got this injury in a battle near Horllivka. That time, an enemy artillery mine exploded right near Mr. Volodymyr: the only thing he had time to do, was to cover his eyes with his arm. His body got severely cut with the mine fragments. For the moment Mr. Volodymyr was evacuated to the hospital, he was suffering from heaviest injuries: their consequences were treated in military hospitals for a long while. Their medics helped him to restore from the wounds he sustained to his body and face. Finally, they were just short of both methods and hope for restoration of such a difficult bone defect of the arm.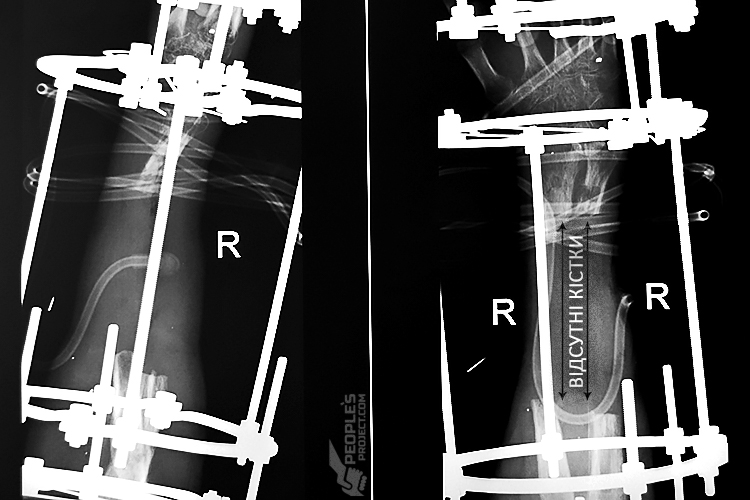 This is where doctors of the Project stepped in. They have been treading the consequences of the heavy arm injury by means of application of call technologies combined with traditional surgical methods. At the current stage, Mr. Volodymyr got bone fragments transplanted in the injured area, having coated them with cell materials aimed to improve further fusion and restoration. Actually, this is what is happening right now: perhaps the gypsum plaster prevents to see the process clearly in the x-ray scans, still doctors are happy to learn that a new one intended to fuse the remains of Mr. Volodymyr's own bones with transplanted ones, is definitely being formed.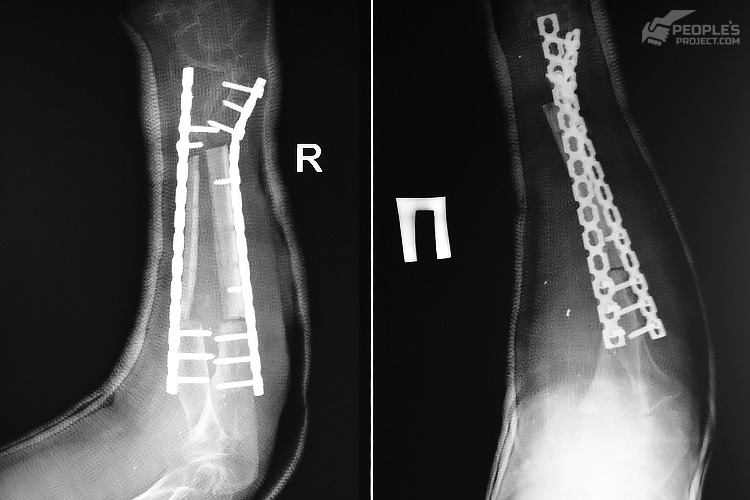 Now Volodymyr's stiff gypsum casing that kept the entire arm together, has been changed for a new lighter one allowing the man to train his arm step by step and gradually bend the elbow. In the future, Mr. Volodymyr is tp continue restoration under the doctors' close observance, and hopefully, his bones will fuse up and the man will get back to normal life soon.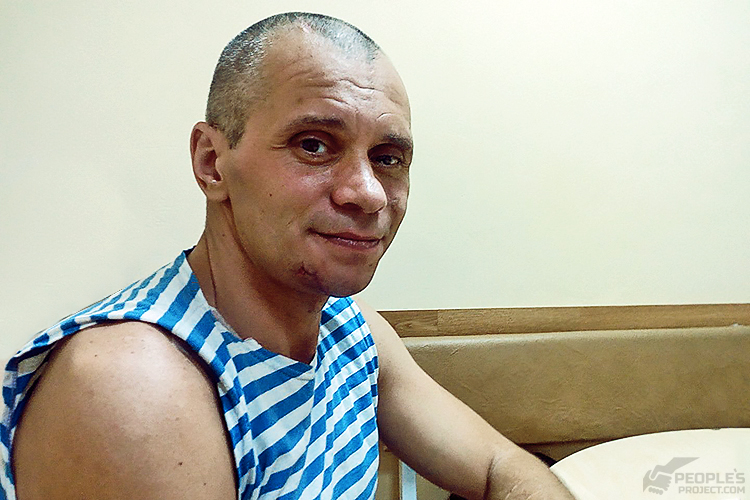 Also, we are not going to stay away, as Volodymyr got the possibility to undergo a complex and costly course of treatment only thanks to your charitable donations. Right in this way, penny by penny, we are giving the man a chance. Still there are other patients in the Project who will need our support. This also applies to Petro: we are going to tell you about him within a few nearest days: there are some good news here as well. Apart form Petro, we have a few fighters who need continuation of their treatment or correction of further surgical course. These are the guys we will need to help soon as well: obviously, we cannot leave them halfway to recovery. That is why we would like to remind you once again that your participation is essential. So, dear friends, join us as together we have been doing a necessary and useful deed!