We remind readers that Victor was enrolled in the Bioengineering Rehabilitation for Wounded project due to the consequences of a gunshot fracture of the right calcaneus and the rear part of the talar spur with the offset of the bone debris. The calcaneus of the fighter was almost completely shattered – in such cases, the bones are unable to heal on their own, threatening possible amputation and consequently, curvature of the spine.
Victor received shrapnel wound of both legs and the loss of his right heel bone after Ukrainian troops at a defense checkpoint came under massing shelling near Luhansk. While, doctors provided timely medical care, because of his severe bone injuries Victor could not walk independently and relied on crutches for more than six months.
Victor's medical history can be viewed at this link.
On October 10, Victor began his treatment in the project when he underwent a preparatory resection of the wound and removal of debris, cell and fence material.
On November 20, after the preparation of cell-tissue material in the iLaya bio-laboratory, Victor underwent major surgery and osteosynthesis by Ilizarov was performed.
Treatment results: 1.5 months after primary surgery with use of cell technology.
Five months ago, Victor, a hero of the ATO, had lost most of the calcaneus, now a final X-ray of the foot shows its recovery. The soldier is walking with a stick, however, according to doctors, within a month he will walk freely without it.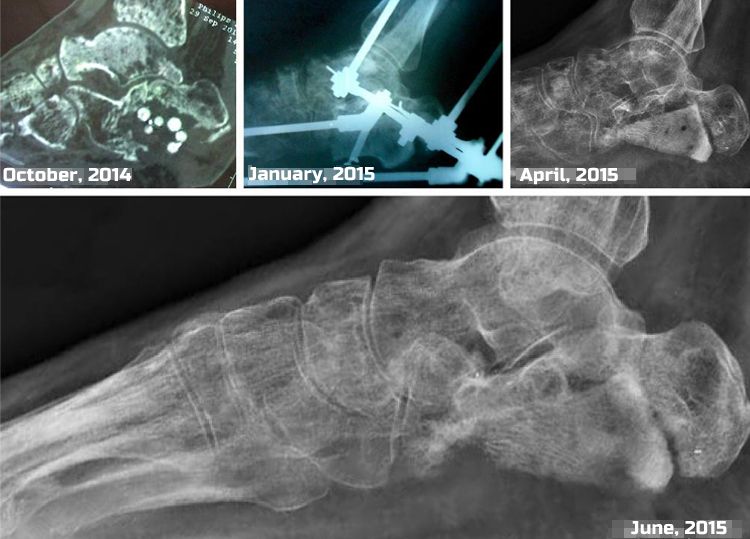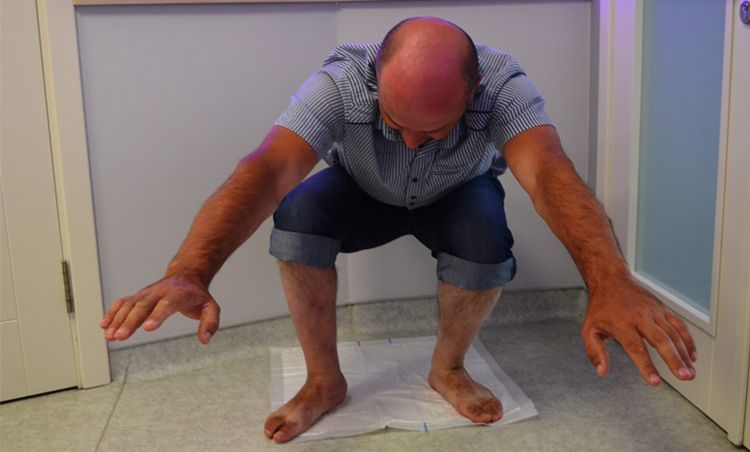 An X-ray taken 1.5 months after primary surgery demonstrated fusion of the implanted stem cell tissue material with the surrounding bone in the reception bed. With a view to correcting the foot's physiological position Victor was fitted with a corrective apparatus. On March 19, surgery was performed to correct the bone extension area and remove the screw.
By April, five months after the primary stage of treatment, he began to walk without crutches.
For all the necessary treatment, the amount of 219 286 UAH was collected by The People's Project.
We wish Victor as full a recovery as the doctor's predict.