Thanks to your help Victor is on the road to recovery!

---
How Victor's treatment is progressing:
26.06.2015: Almost-cured fighter Victor visits iLaya Medical Center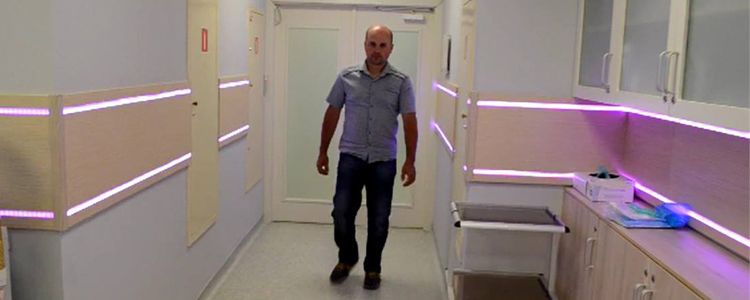 ---
04.05.2015: Victor on the road to recovery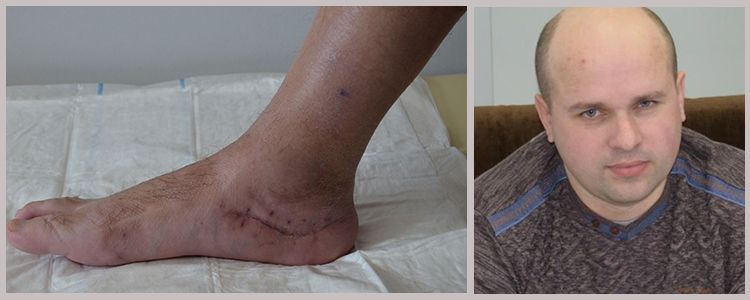 ---
23.03.2015: Removal of Ilizarov apparatus and restoration of the heel of Victorа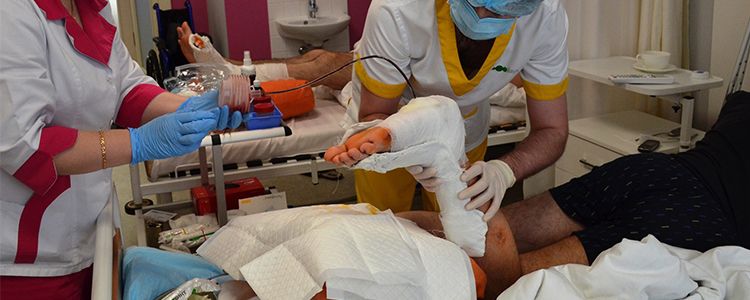 ---
18.03.2015: Active processes for Viktor's injured bone fusion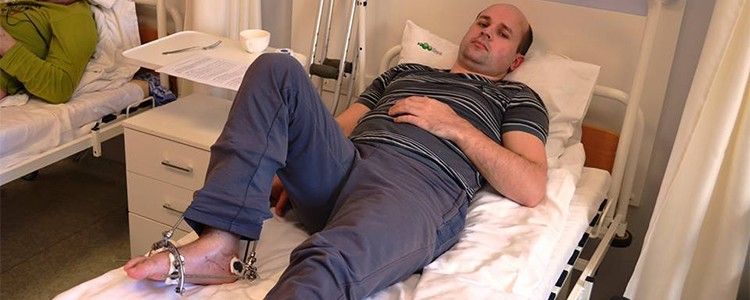 ---
16.01.2015: Preliminary results in the treatment of ATO fighter Victor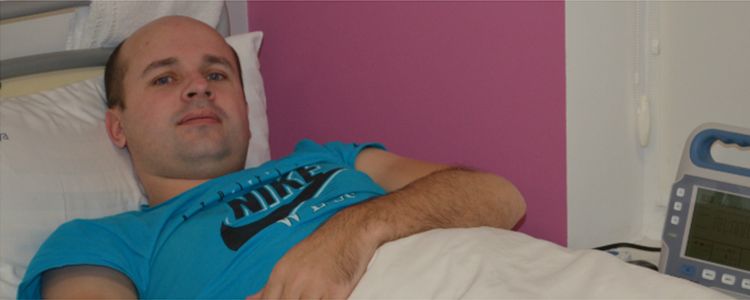 ---
24.10.2014: Payment for Sergiy's and Viktor's treatment made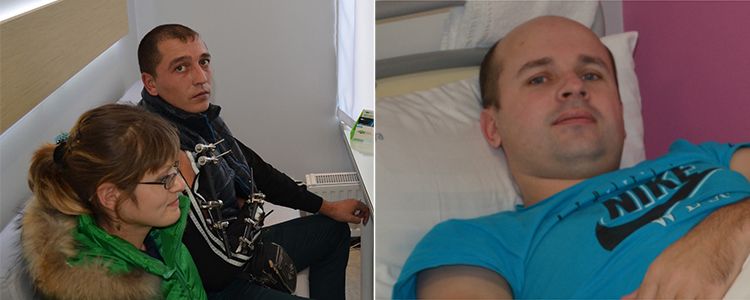 ---
13.10.2014: Bioengineering rehabilitation: Viktor is transferred into Ilaya's careBioengineering rehabilitation: Viktor is transferred into Ilaya's care

---
Patient: Victor, 36, Ukrainian army soldier, wounded near Lugansk.
Trauma: Gunshot fracture of the right calcaneus and the rear part of the talar spur with the offset of the bone debris.
Required treatment: Reconstructive and restorative treatment of the calcaneus (surgical operations).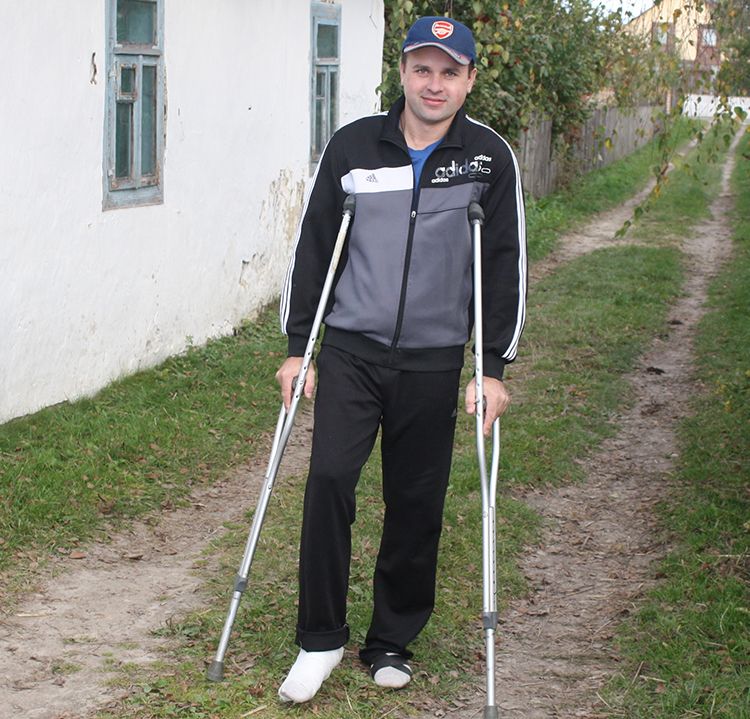 More about the patient:
Victor was wounded defending a Ukrainian army block post on July 4. The Ukrainian checkpoint was attacked by tanks and infantry fighting vehicles of the militants. The Ukrainian troop position suffered massive bombardment from small arms, artillery, grenade launchers and mortars, which resulted in the shrapnel wounds both of  Victor's legs.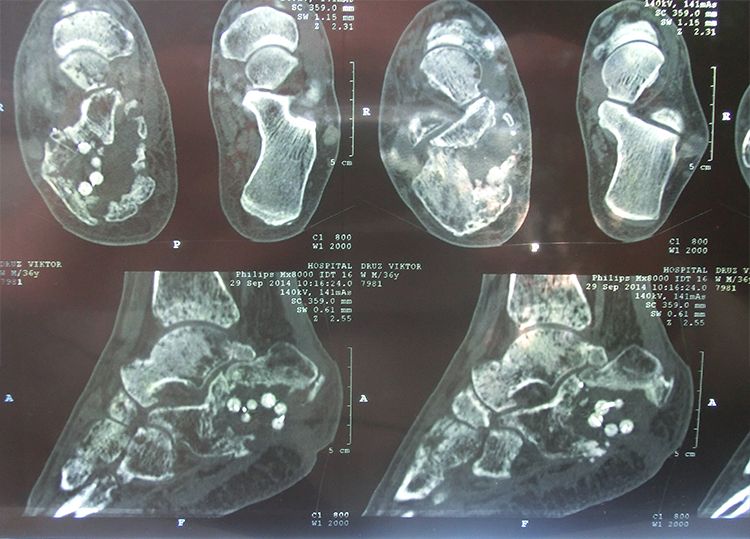 Thanks to the timely provision of medical assistance, his wounds were treated in a timely manner, and the shrapnel fragments were removed, but after such a severe damage to the bones, Victor s is moblie only with the help of crutches. To restore the bones as soon as possible and restore his ability to walk independently, treatment using stem cell technology is needed. The experienced doctors at the Ilaya Medical Clinic in Kyiv are ready to treat the patient.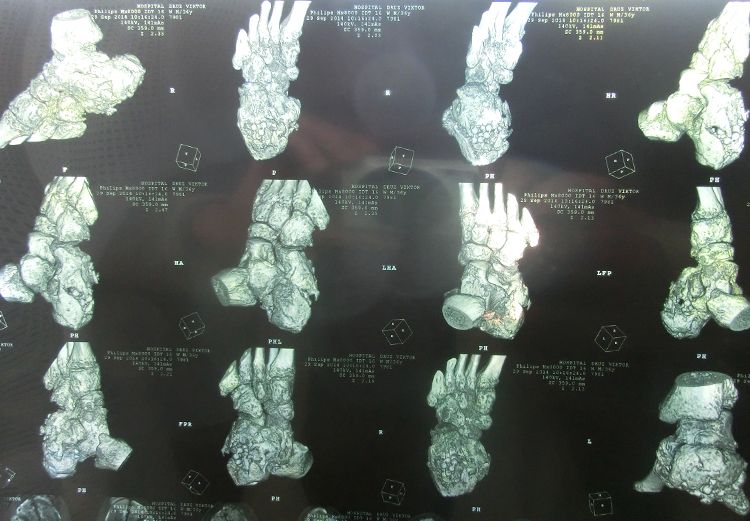 Victor was born into a large family in the rural Rivne region. After leaving school, he served in the Armed Forces, before returning to live with his parents in the village of Druhiv in the Bereznivsky region. He was helping his parents farm and cultivate the land. Prior to serving in the ATO zone, he dreamed of building his own house and to have his own business in the timber milling sector. However for this dream to become a reality Viktor needs his health!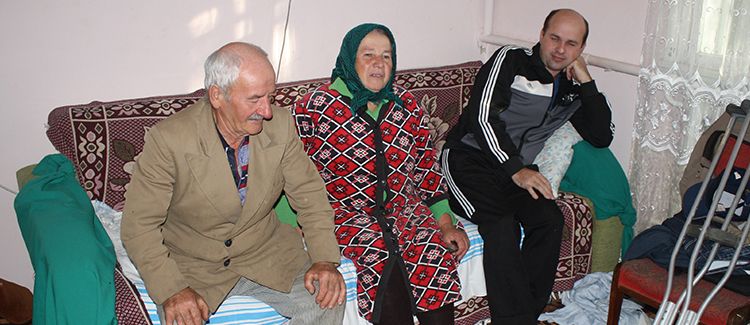 List of services and their cost.
Diagnosis and examination: 3500 UAH
Collection of material and manufacturing cellular material: 125,573 UAH
Treatment of calcaneus: 34,457 UAH
Adaptive resection graft to calcaneus – 35,406 UAH
Drug and post-surgical support: 20,350 UAH
Special price of treatment: 219,286 UAH