Now we are going to tell you how your participation has changed this world: how all together we have saved half a thousand people's lives and are going to save much more. Have not we told you all this is not in vain – it is the outcome that can be calculated and even palpated. Our amazing friends, the surgeons at Cherkasy Third City Emergency Hospital, have sent us a few pictures taken during their last surgery. Since the completion of the «Operation Light» project they have performed over half a thousand surgeries of the kind. It is worth mentioning that their hospital is specializing in providing urgent medical care, so pre-scheduled operations are rather rare here: mainly the patients with urgent conditions whose life is being threatened directly, are being operated in it. Severe injuries, acute attacks, – as soon as a person is taken in this hospital, the doctors literally start sparring for his or her life with death itself.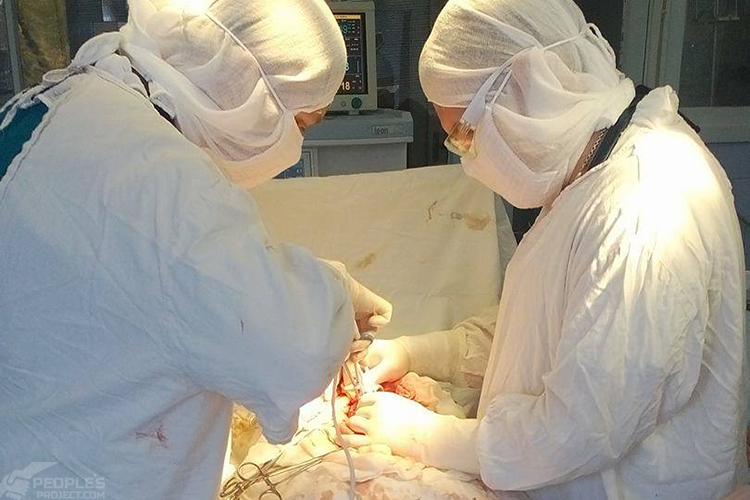 Recently, in early spring of 2017, the surgeons addressed People's Project asking for help. The prehistoric equipment installed in the hospital's three surgery blocks, have gone irreversibly old: the lights manufactured in the last century's 70-ies, and the table is even older – Mr. Ihor, the initiator of the project, is chuckling bitterly. Actually, theoretically the equipment is still functioning, but working with it is far from a proper comfort level or at least minimum conveniences. The same with regard to the state financing: as technically the lights and tables are available, money is being assigned to urgent needs, and modernization does not present an essential topic.
As a matter of fact, the surgeons humbly asked us to help them upgrade just one surgery room with one light and one table. But we decided not to stop midway and planned to refurnish all three surgery blocks. At first we managed on our own – collected your donations and bought the first of three lights and installed it in the hospital. At that time old friends and partners of ours, the «Helping Is Easy» charity fund who used to support our initiatives before, joined the project. At the expense of their fund we purchased another two complete sets, and a bit later, thanks to your contributions, bought the last missing item – the third table. Additionally, we are sincerely grateful to our unexpected new partner, the «Biomed» company, who apart from giving us a major discount on the equipment, delivered and installed it at their own expense.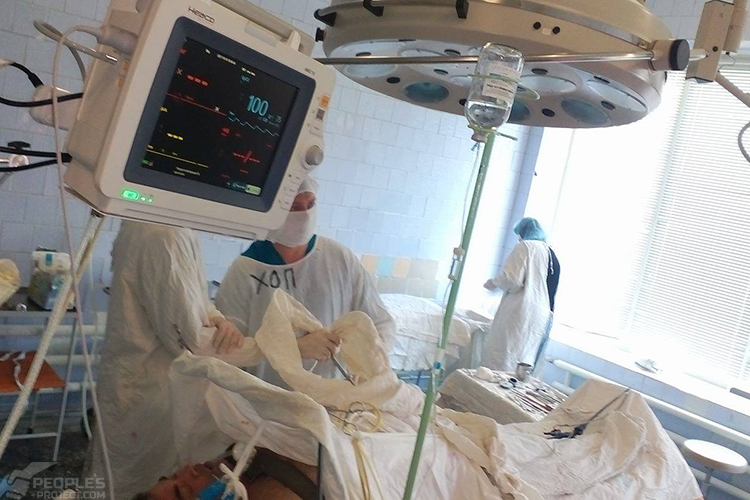 Of course it is not we but the surgeons who saved those people's lives. Still together we make the situation better, for surgeons to perform their duties instead of repairing old tables, and for nurses to take care of their patients instead of trying to adjust vintage lights preventing their falling down on a patient; for all these decent medical staff to work in comfortable conditions saving people's lives and not get distracted by their shabby environment. A couple of hryvnias donated by each of us enabled them to see the surgery area distinctively, saving their time end efforts for maximum effectiveness of treatment they provide.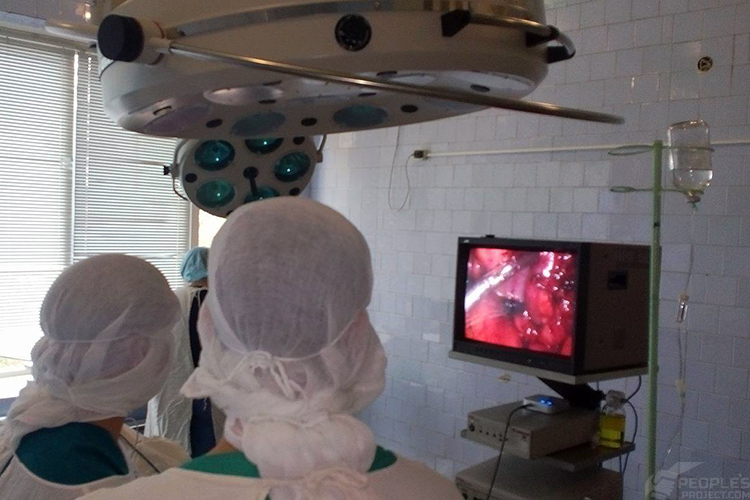 At this optimistic note we urge you to participate in People's Project's other initiatives: for example, in the «Bioengineering Rehabilitation for Wounded» project. Within this initiative we treat wounded fighters abandoned and rejected by conventional medicine. The cutting-edge technologies applied by the world's most prominent clinics along with one clinic of the kind in Ukraine, allow working out real miracles: to save the soldiers in despair, from amputations and grow up brand new bones for them. About a hundred of wounded who would have limped on prostheses or got wheel-chaired for their lifetime, now are coming back to normal life. The only thing they need is our support. To assist them in their full recovery you can follow the link. Please do not stay aside because together we are shaping our real common future!