In a few hours surgery will be performed on the National Guard Roman including replacement of small defect with cells. This defect still remains after the restoration of large areas of the shin.
A new x-ray of Roman's leg, made four months after main surgery, shows actively continuing regeneration.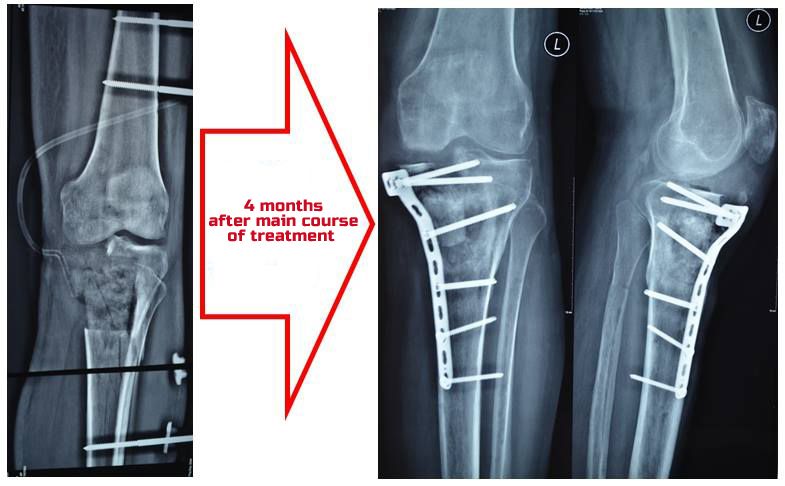 Roman is gradually placing weight on his leg walking with crutches, walking around the city in the evening.
We wish Roman a successful operation and speedy recovery!
Roman's medical history can be viewed at this link .