---
How Roman's treatment is progressing:
29.07.2015: Countdown to Roman's surgery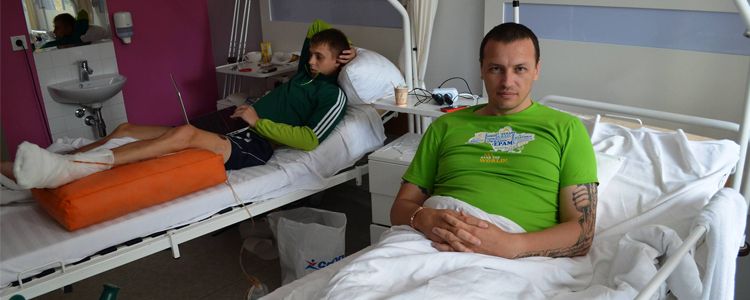 ---
17.06.2015: Some good news about the progress of Roman's treatment!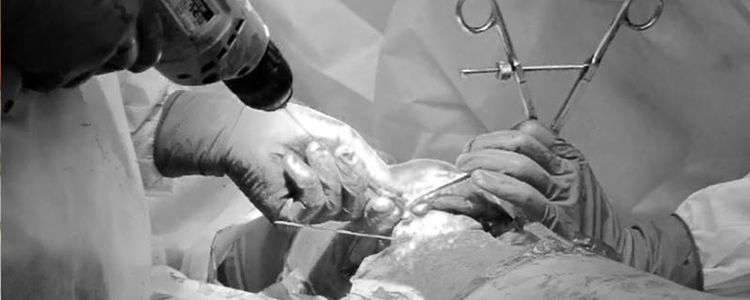 ---
01.06.2015: Funds needed for fighters' follow up care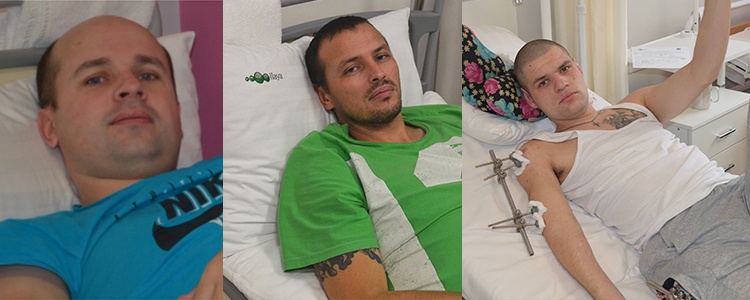 ---
12.12.2014: How our heroes are feeling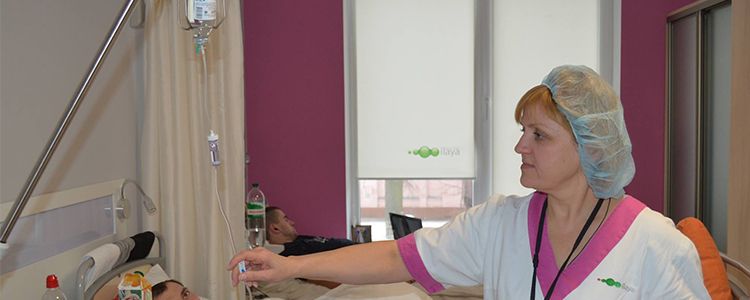 ---
14.11.2014: Diagnostics and partial sampling for injured soldiers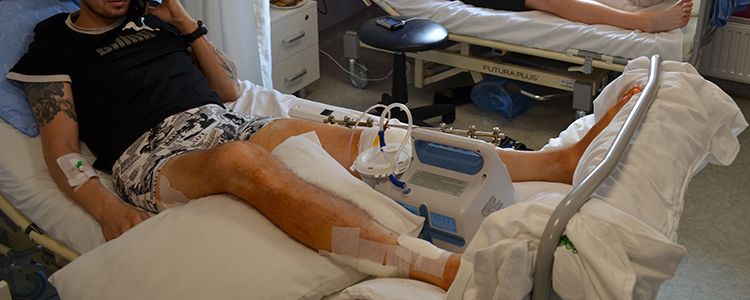 ---
27.10.2014: Project budget increased


---
The Injured: Roman, 36, a sergeant in the National Guard, was injured near Luhansk.
Injury: As a consequence of an explosive shrapnel wound to his left he was left with loss of soft tissue and partial loss of his shin bone.
Treatment Required: Reconstructive and rehabilitation treatment of bone loss using stem cell technology as well as soft tissue replacement via plastic surgery.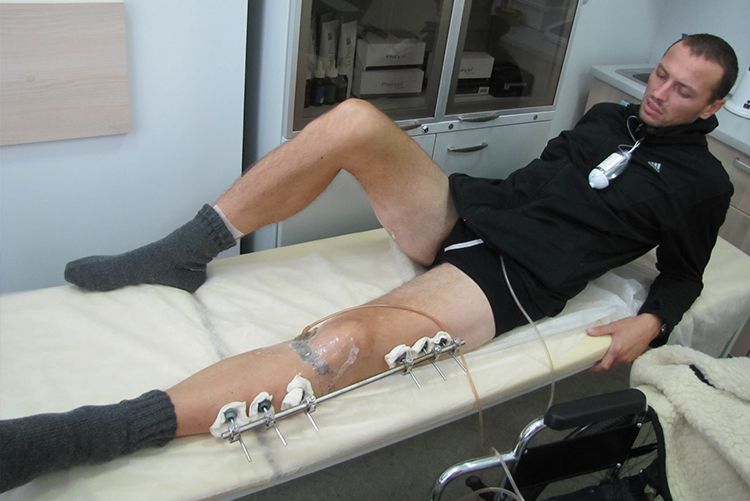 More about the wounded:
Roman was injured on September 29 while defending the 32nd checkpoint near Khoroshe Village (not far from Luhansk). At the time, the 21st Separate Brigade of the National Guard, where Roman serves, successfully held the line despite aggressive attacks by the enemy. During one attack on the checkpoint, a grenade exploded near Roman, and shrapnel injured both of his legs.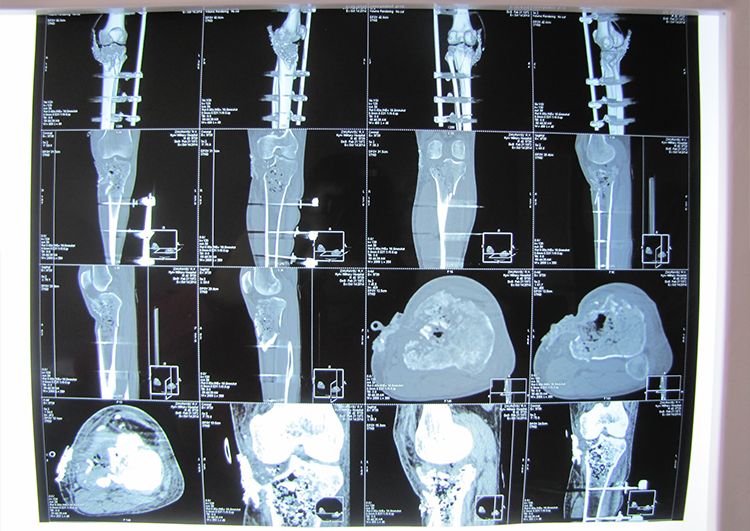 The injured soldier was transported to Lysychansk some 90 km from where he was injured. Roman was then transported for treatment to Kharkiv and, later, to the Irpin Military Hospital. Now, he faces permanent disability as his left shinbone has been severely damaged. However his chances of a full recovery are higher if he is treated with stem cell technology, which can only be delivered by Ilaya, a medical clinic in Kyiv, Ukraine.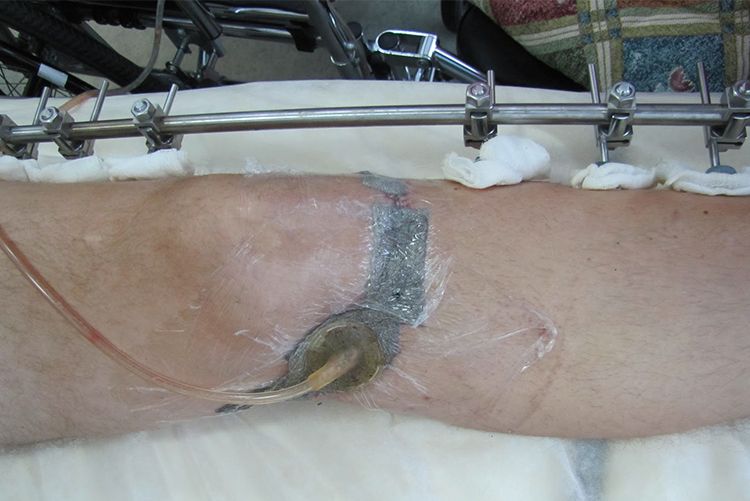 Roman has devoted more than seven years to military service in his native city of Kryvyi Rig – in the Military Unit No. 3011. In addition, he has been involved in boxing for more than 20 years. Through our help, Roman has the opportunity to return to the ring!
List of services included in the treatment process:
– Diagnostics and examination: 3 500 UAH
– Sampling, production of cellular material and donor preparation: 182 817 UAH
– Treatment of defect of the shinbone: 49 548 UAH
– Medications and post-surgical care: 13 000 UAH
Budget update:
After the main stage of treatment completed the control x-rays showed positive dynamic in the regeneration of bone tissue. However, due to great significance of the damaged area, treatment requires accurate replication of bone shape to restore the function of the knee joint. Therefore doctors decided to perform additional surgery to transplant tissue cell-material in the area of tibia condyle. Additional costs amounted to 132 636 UAH.
Total price: 381 501 UAH