In the morning of the 27th of October ten Ukrainian veterans who glorified Ukraine throughout the world, have come back home: they participated in the 42nd Marine Corps Marathon that took place in the US. Among forty thousand of runners and other participants our veterans competed in three disciplines: 10 km race, 42 km marathon and hand cycle racing.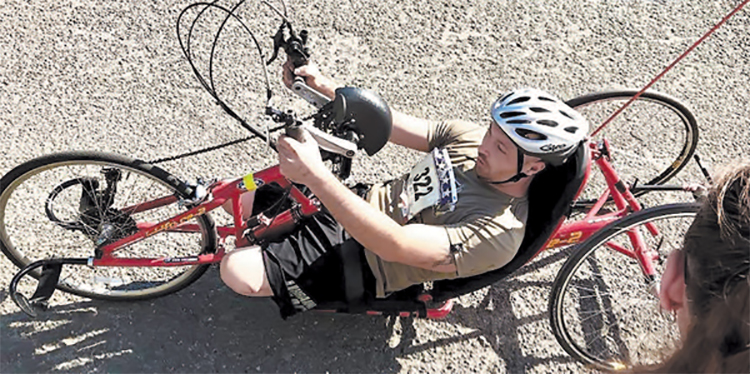 Legendary Oleksandr Chalapchiy on his special bike
Our athletes won  five and four medals in running and one medal in cycle racing, correspondingly. This is an extraordinary result as almost all participants are among the people who use prostheses or live with disabilities!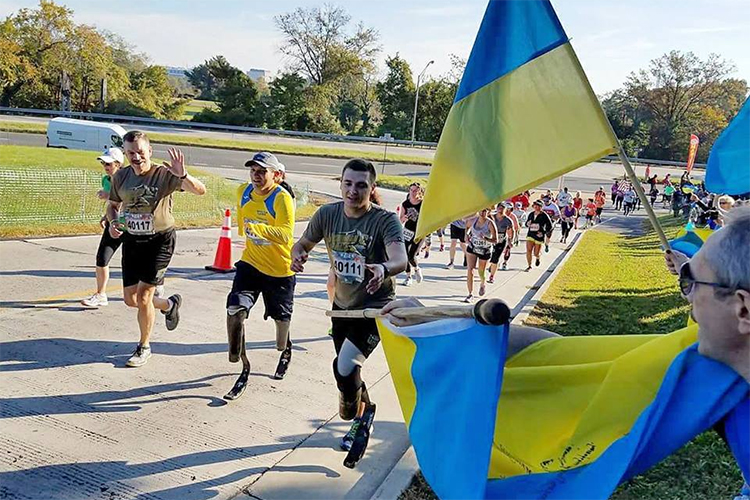 THEY ARE INCREDIBLE! Legendary Yuriy Dmytrenko and Vadym Svyrydenko in the course of racing
People's Project sincerely greets the participants and thanks everyone who made this trip possible: a number of brands and commercial enterprises who sponsored our team as well as Ukrainian diasporas and individual enthusiasts who substantially supported it as regards juridical and visa issues. But as a charity project we would like to emphasize the role of organizations thanks to which the problems pertaining to disabled stop bothering these people at all, to certain extent.
Just look at this great lineup of supporters
Our veterans' participation in such a prestigious event has been mostly organized by the Ukraine Prosthetic Assistance Project's team assisted by the CUIA (Canada–Ukraine International Assistance Fund) international charity initiative. A bit earlier we acknowledged the project and their partners: they invited to Ukraine a numerous squad of the world's leading prosthetics specialists to train Ukrainian manufacturers development and production of up-to-date technological prostheses meeting the international standards. Thanks to these people's input, Ukraine's prosthetics obtained all chances to move forward from the dead point: from now on people with disabilities will be able to get locally made prostheses of appropriate quality, quite easily.
This time, the Ukraine Prosthetic Assistance Project's team took up all coaching issues: the project's specialists trained the prospective Marathon participants for a long time getting them fit and well prepared for competition.
All-Ukraine People's Project volunteer center is not staying aside of similar matters either. Some time ago we joined a large scale multimedia project titled «The Victors». The very initiative launched by TSN, Viva! magazine and Warrior's Heart charity foundation, is aimed to draw attention to necessity of assistance in solving major and minor problems of disabled people and wounded fighters. People's Project joined the mission with a separate initiative: within the similarly titled charitable project we raise funds to purchase parts and manufacture unique sports prostheses for ATO fighters who lost their limbs at war but did not give up and are now planning to continue full active life. 
We are telling you about these amazing people not just purposelessly: each of you can assist in making their dreams closer to fulfillment and thus thank them for resisting the enemy at the expense of their own health.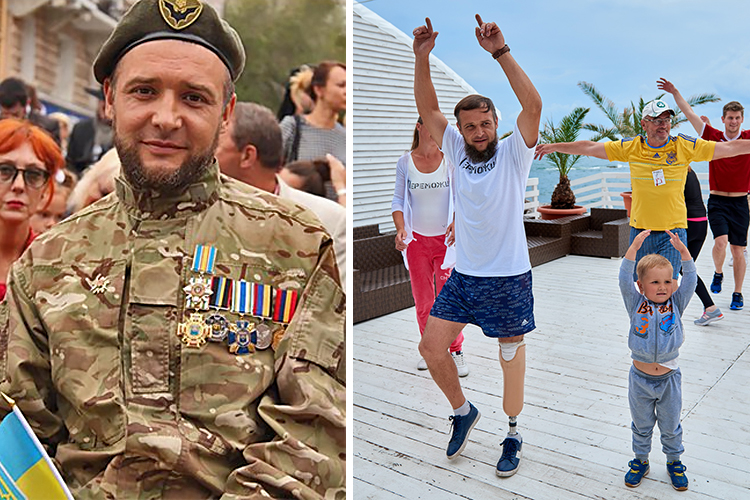 The first hero who appeared in our project, was an Odesa resident Mykola Poltorak: a nice stilly guy had lost his leg in mine explosion. While serving in the Army the man got absorbed in running: he admits that at first he managed to complete about a few hundred meters. With time, he evolved to covering 10 km distance every day. Now Mykola has to use a common all-purpose prosthesis, still he did not abandon his aspiration for coming back to running again as especially in these conditions running remains a perfect way to keep fit. And apart from this, he just loves to run – so why not to help the man enjoy it? With your support, together we have accumulated the entire sum and handed in the money to the organizers. At the moment, craftsmen are manufacturing the prosthesis, and a couple of days ago Mykola has already tried a new sports leg on.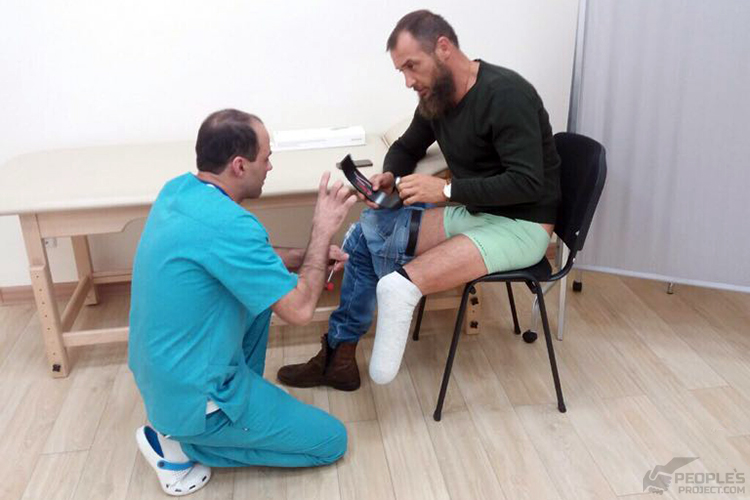 Mykola is holding a new artificial running foot: the fitting is on
Another hero of the project is Kostyantyn Fisher: our calls to help the man are still topical. A sniper scout, he used to fight in the hottest spots before he got ambushed by the enemy. The bullet injured his leg so hard he nearly escaped death. Kostyantyn has already got acquainted to his everyday prosthesis, and now he is striving for coming back in active sports as the devoted almost all his life to the toughest style of karate.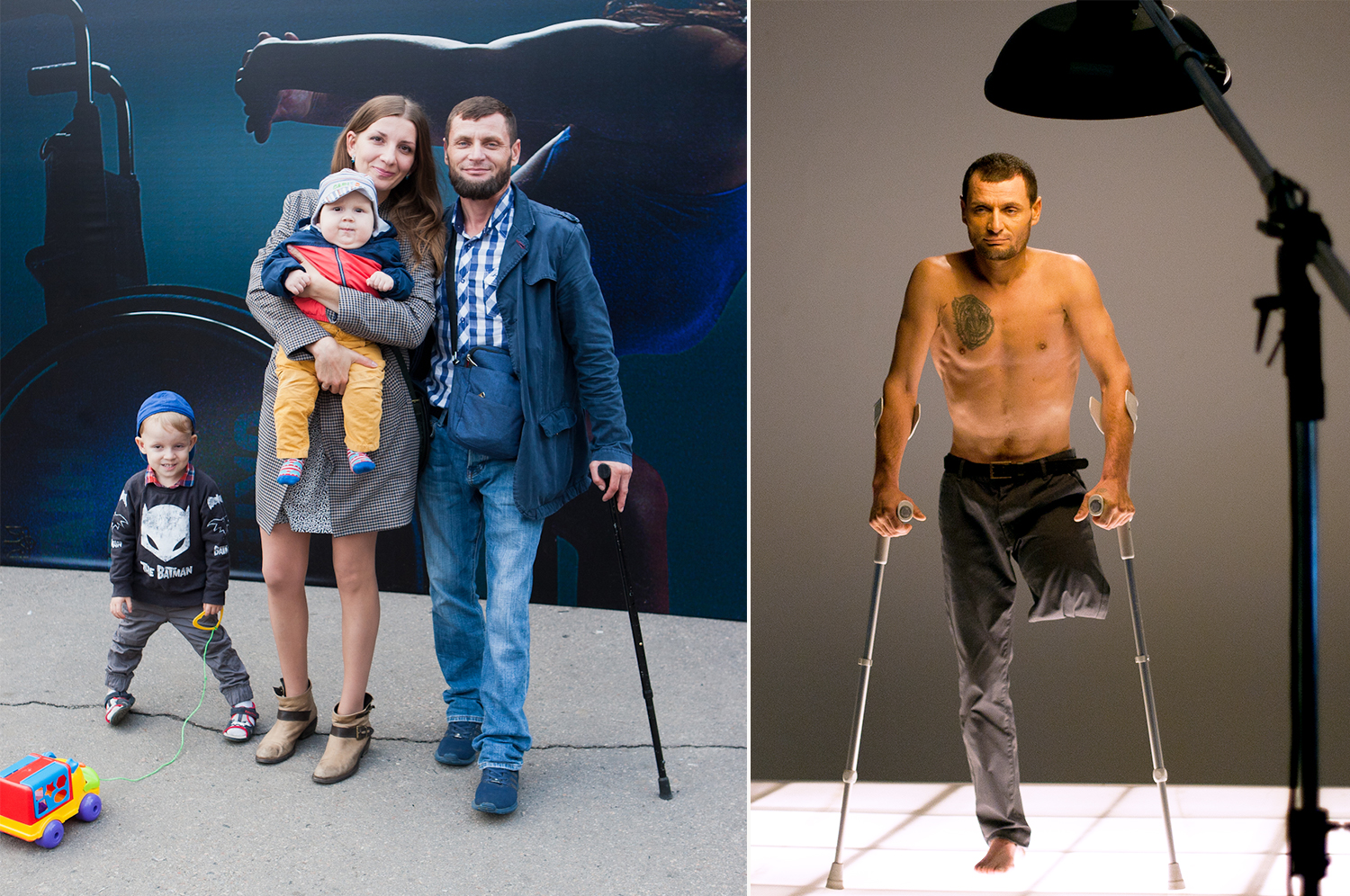 As far as the man is going not only train himself but also coach others, we are planning to raise funds for manufacturing of an innovative hi-end technology prosthesis made up of orthopedic custom made case, sports foot and electronic knee joint. This structure will enable Kostyantyn to use the leg at maximum possible range and provide comfort of motion: honestly, in some parameters he will be able to surpass people with natural legs! So dear friends, please join us in supporting Kostyantyn!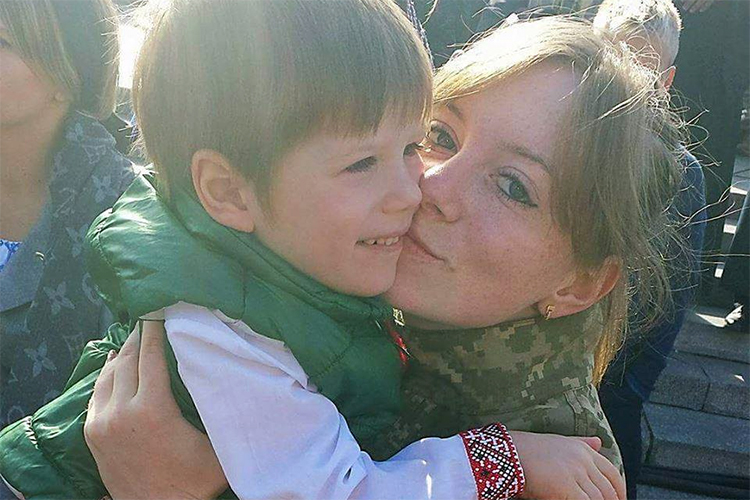 And here is Olha, a wonderful girl who served with the 72nd Mechanized Brigade. In May, under a heavy hostile firing, Olya got severely wounded. As a consequence of the injury, the girl lost her leg, but did not lose a bit of love of life. Olha is looking forward to recuperation and return to full life soon, and next year she is going to participate the annual athletic event titled Invictus Games, that is the Games of Undefeated. Despite the funds for Olha's sports prosthesis are being accumulated not by People's Project, we are urging you to pry and support the project if needed. Just look how many good people joined the charity race that took place the last weekend in Lviv and was aimed to collect the necessary amount of money for Olha's prosthesis. We are sure that if got interested, you will find the opportunity to help!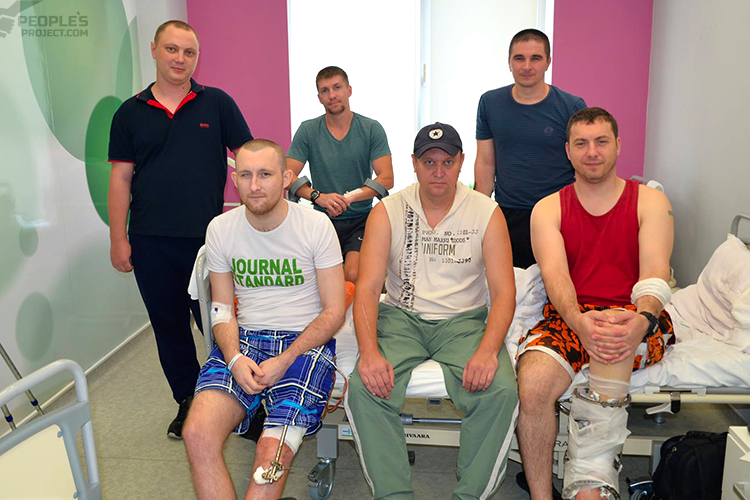 ,
Apart from this, we also urge you to pay attention to the rest of fighters who need our joint support. These are the participants of the «Bioengineering Rehabilitation for Wounded» project. Within it, we collect donations and save wounded fighters from amputations by means of innovative technologies. As soon as certain officials at the Ministry of Health are unexplainably blocking up any opportunities for use and improvement of these cutting-edge technologies at the state level, and are not going to sponsor rehabilitation of wounded fighters at the expense of the state, – consequently, saving our defenders from amputations is possible at the expense of benevolent donations solely. That is why we are inviting you to participation in the project as together we often present wounded with their last chance, literally.
The majority of the Project's patients are those abandoned by conventional medicine; those who would have been doomed to either limping with a cane, prostheses or moving in their wheelchairs, for a lifetime; today they are participating in charity races held in Ukraine's capital and positively, they will enter competitions at the international level next year.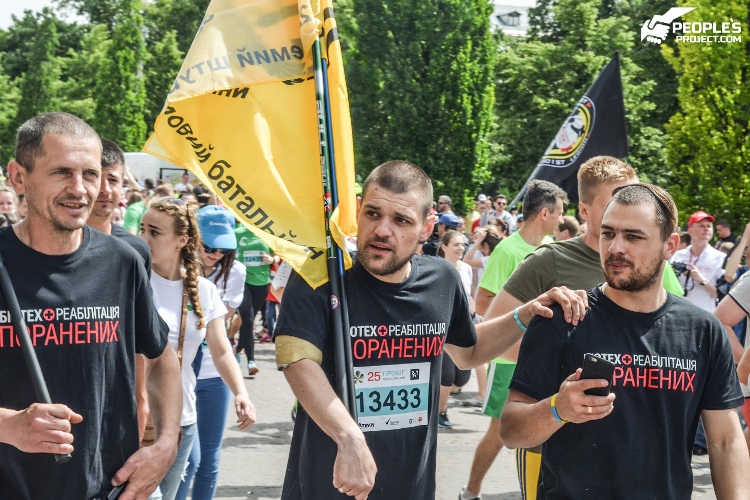 So please choose your own most comfortable method of being helpful as there are myriads of ways to be supportive and make some good. Dear friends, get actively engaged into charitable projects. Being compassionate not only brings light and warmth to your soul. Even a few hryvnias donated to a good purpose are able of changing someone's life to better. Being generous is cool, – go try it out!