An X-ray of Oleksandr's, a volunteer with the Azov Battalion, leg taken 1.5 months after his primary surgery, shows the formation of new bone tissue at the site of the 8-centimeter defect to his shin! In March, the external fixation apparatus will be dismantled.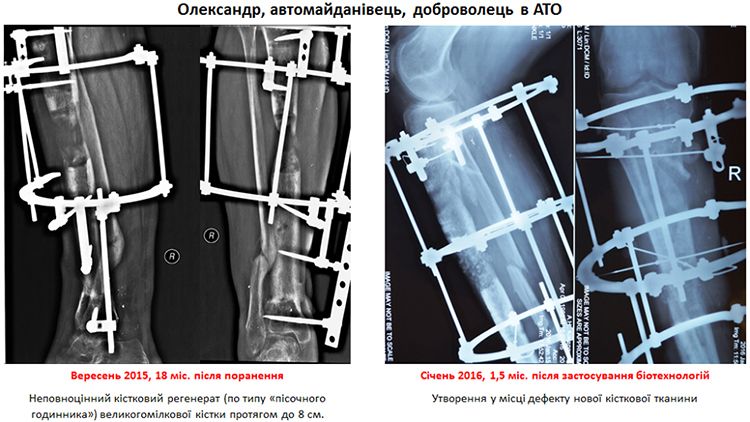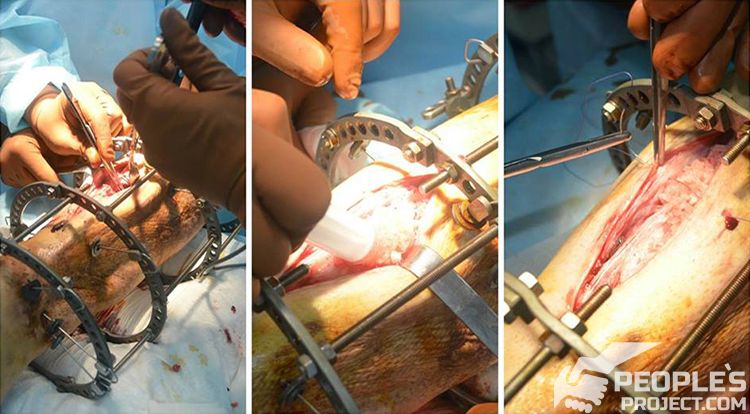 Together with the family of Oleksandr, his sister and "automaidan", soldiers we wish him a speedy recovery!
More on Oleksandr's treatment can be found at this link.
---
Petro and Andriy recently joined the project Bioengineering Rehabilitation for Wounded and need your help. Help these Ukrainian heroes return to a normal life!