Treatment continues on two Ukrainian soldiers wounded in the war in Eastern Ukraine under our stem-cell based treatment project. On October 27 iLaya Medical Center doctors removed part of Oleksiy's gangrenous bone and an orthopedic apparatus before setting his leg in plaster. During surgery, the doctors noted the condition of the soldier's leg was much worse than it seemed during the initial examination. The hero requires lengthy preparations for the restoration of his bone due to the poor condition of soft tissues.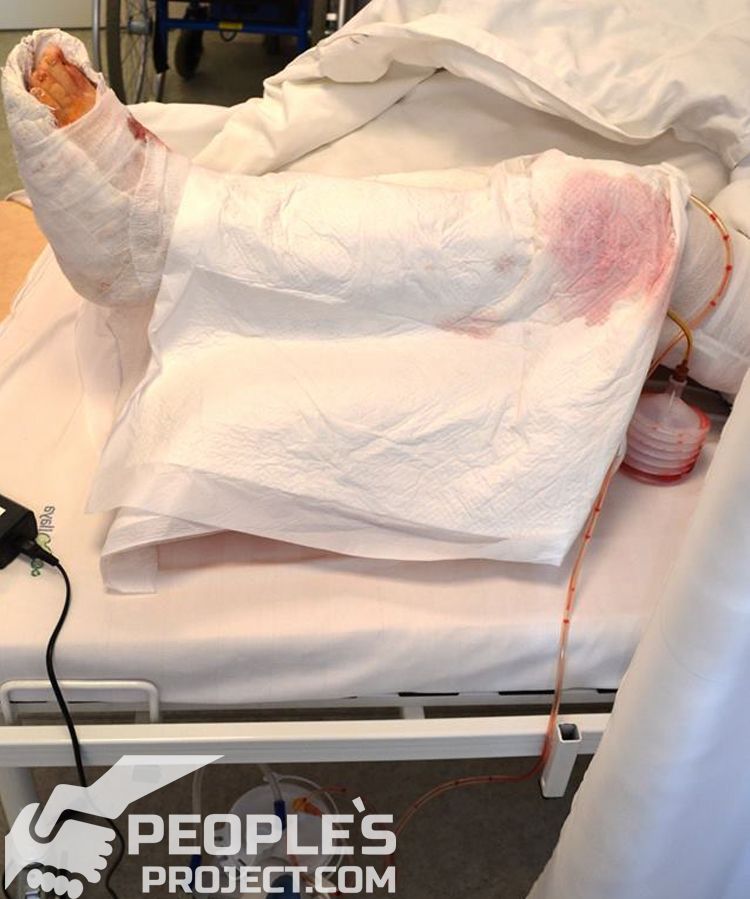 But according to doctors some sensitivity is returning to Oleksiy's leg.
Now, the Ukrainian Volunteer Corps (UVC) "Right Sector" soldier is recovering after the first operation, the purpose of which was to stop dangerous processes in the tissue of the leg.
More details about Oleksiy's injury and treatment history can be found at this link.
Meanwhile, on October 30 soldier with the "Donas" volunteer battalion, Oleh, was discharged after removal of external fixation apparatus on his leg.
The leg was set in a plaster cast, and in several months he will undergo a major operation to restore the bone defect to his hip.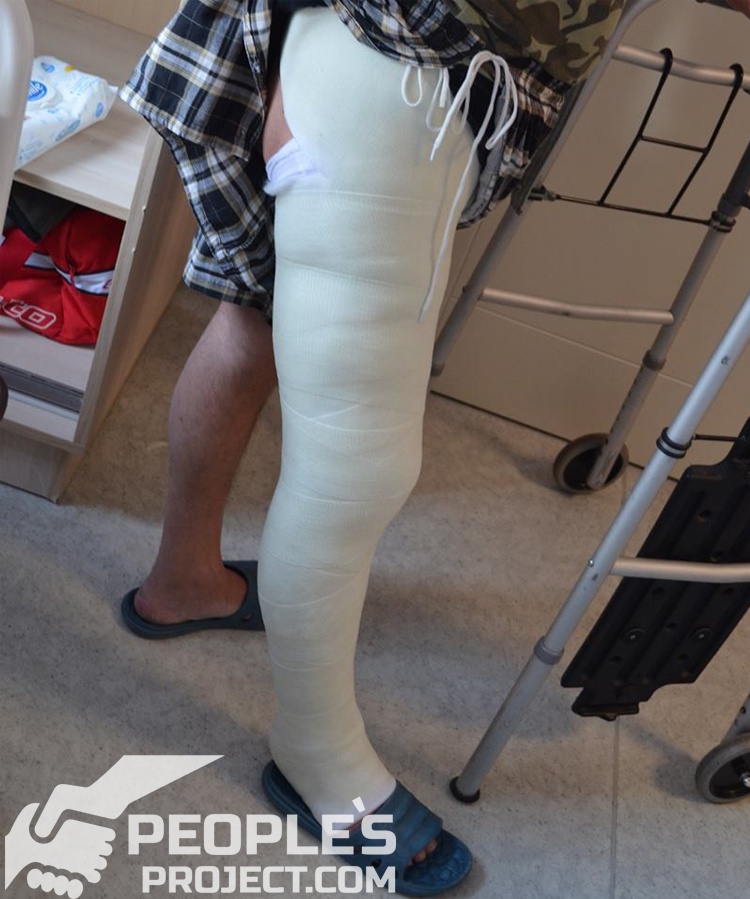 We wish him a quick recovery and look forward to his next stage of treatment!
For more details about the circumstances of Oleh's wound and his treatment, visit this link.