Two months ago we wrote about Petro. Then doctors performed the initial surgery aimed to help the guy's bone to fuse up in a natural way, without application of cell technology. For that they carried out osteotomy, the dissection of the bone remnants designed to put them into their proper position and to "freshen" up and flatten the surfaces that are implied to fuse up; also the Ilizarov apparatus had been mounted onto the guy's leg. Later, the deformed shinbone was placed in its natural position using the Ilizarov apparatus, and Petro was released from the hospital. While at home, the fighter managed to gradually stretch his tibia for another 3cm in length on his own, in full accordance with the doctors' advice.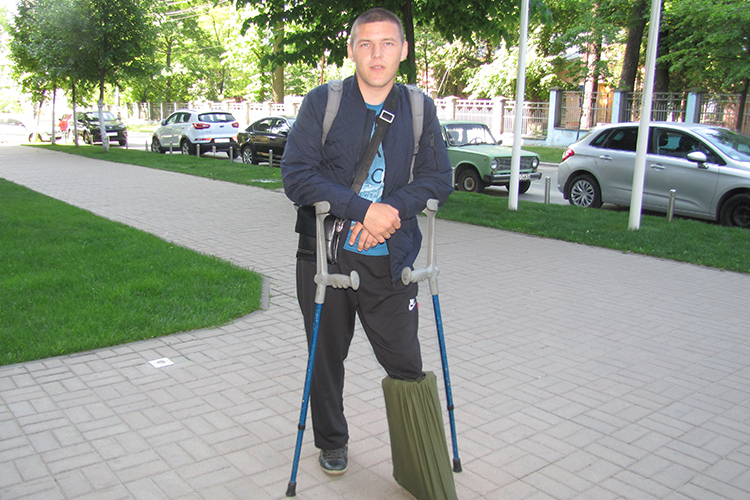 The performed surgery proved to be rather complicated as the surgeons were working on Petro's leg for about 4 hours. Still the newly taken x-ray testified that it has been a worthy effort – there can be seen formation of the bone's regenerated tissue in the places of stretching and deformation removal. Of course, it is still too early to uninstall the apparatus, but the positive momentum fills us with confidence that Petro will get well soon. The next examination is due in about two months' time.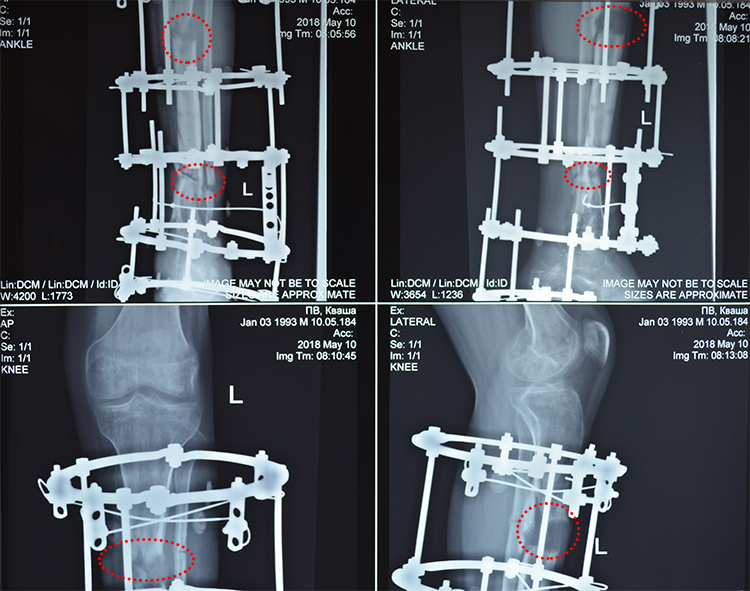 In the place of stretching and deformation removal, regenerated tissue can be seen
May we remind you that Petro is suffering from the consequences of a severe injury to his left leg. In February of 2017, in Pisky where he was defending Ukraine with the 80 Air Assault Brigade, an enemy bullet hit him. In half a year after the treatment he underwent in a conventional hospital, his shin still failed to fuse up. Moreover, the foot went pretty much crooked, and the leg itself shortened for3cm. Then the Biotech stepped out to help. Thanks to the support provided by the Helping is easy foundation, his treatment got entirely paid for. Previously, this money was intended to pay for Mykyta's treatment, still due to the impossibility to start it he asked to allocate the sum to another fighter's rehabilitation purposes. Petro became the fighter that got lucky to get this financial support.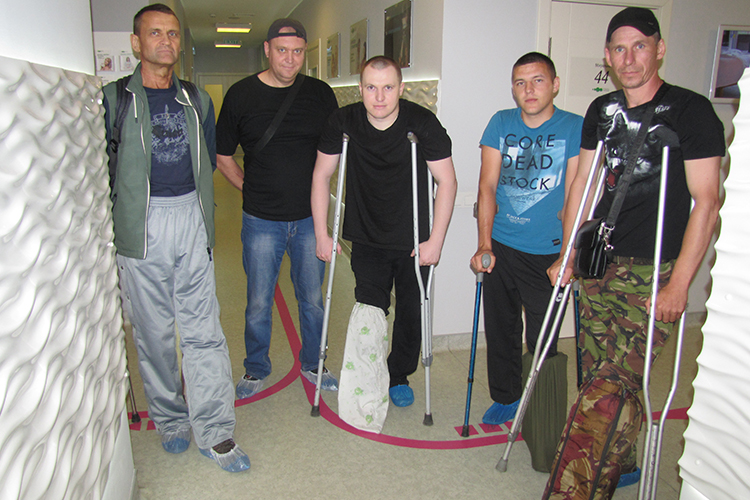 Now to the practical side of the matter. Petro's treatment has been paid in full thanks to backing provided by our friends, the Helping is Easy charitable foundation. Still this doesn't mean that the rest of fighters undergoing treatment within the Project, do not need our further assistance. Dear friends, please look through our Project's description and the financial reports we maintain, and join in for your personal participation – even a few hryvnias donated into it, are exceptionally important and often do make a difference. As there is nobody who can help these fighters, but we alone.