Paratrooper with the 3rd Kirovograd Special Purpose Regiment, Valeriy, has returned home to recover after surgery.
The soldiers underwent a second surgery on his right forearm – tenoliz. The operation will return movement to the tendon, which is very limited due to scarring.
We wish the hero a speedy recovery and wait for positive results from his next review.
More details about Valeriy's course of treatment can be found at this link.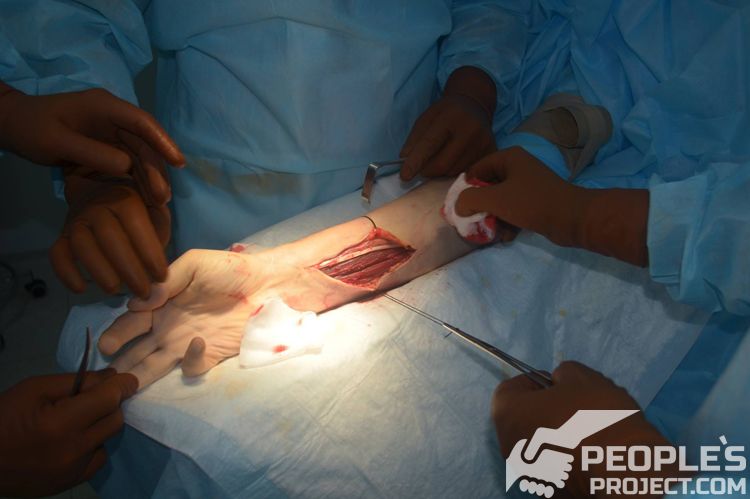 ---
Fighter with the 93th Brigade Vladislav has been discharged after completing his first stage of treatment – the sampling of cellular material from the ilium bone and fragment from fibula. Currently fighter is recovering at home in his native Dnepropetrovsk.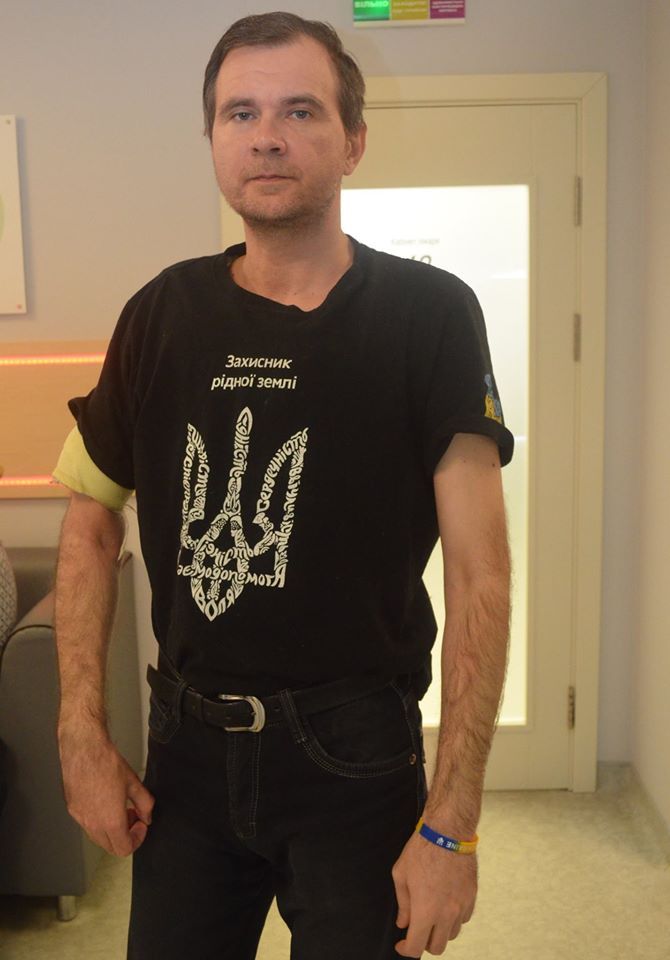 As a result of tank fire from separatists, Vladislav was hit in the leg with shell fragments, and they also completely shattered his shoulder – miraculously there was no nerve damage, which would have complicated dramatically the fighter's treatment.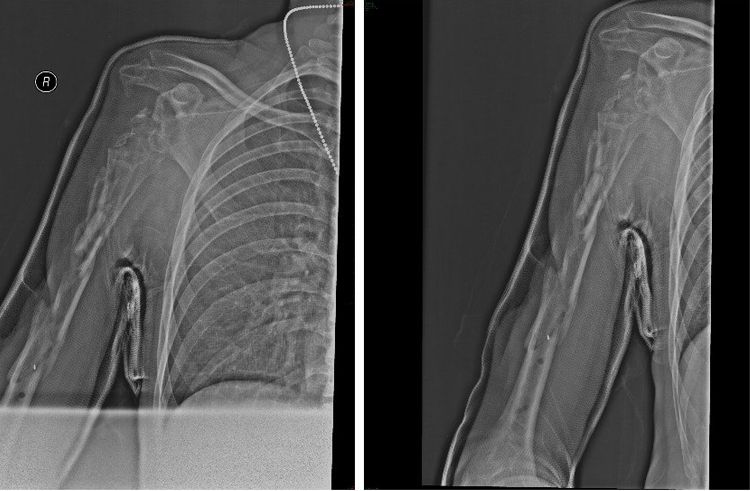 The soldier was evacuated to Krasnoarmiysk and then brought in Dnipropetrovsk, where he underwent four operations – surgeons performed plastic surgery on the soft tissues and fitted an external fixation device. Now Vladislav's shoulder is in a plaster cast.
Our hero needs reconstructive and restorative treatment arm, which recently started. Fundraising for Vladislav's treatment continues. Get involved in our project and help this Ukrainian hero return to a normal life!