Just recently we wrote about the new participant of The Bioengineering Rehabilitation for Wounded Project Petro, who completed the first stage of treatment. Even though we paid 50,000 UAH more, another 80,000 UAH to pay for his treatment remain. Meanwhile, we transferred some money to pay for the treatment of 3 more fighters.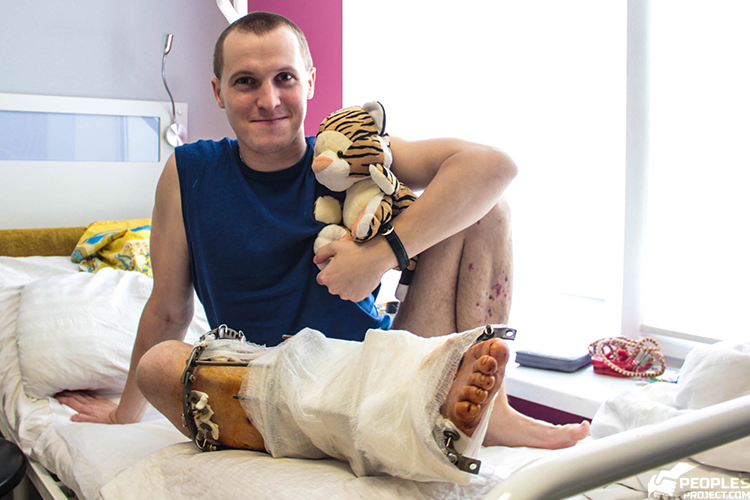 Peter went home to recover from the first surgeries
We also paid another 100,000 UAH for Dmytro's treatment. With the help of cellular technologies he has his broken elbow reconstructed. Few days ago doctors of The Ilaya Clinic performed the preparatory surgery, and took the samples of cellular materials. Soon Dmytro will go through the basic surgeries in order to restore the hand functionality. The full course of the treatment costs more than 500,000 UAH. We already covered a considerable part, and only 170,000 UAH remained to pay.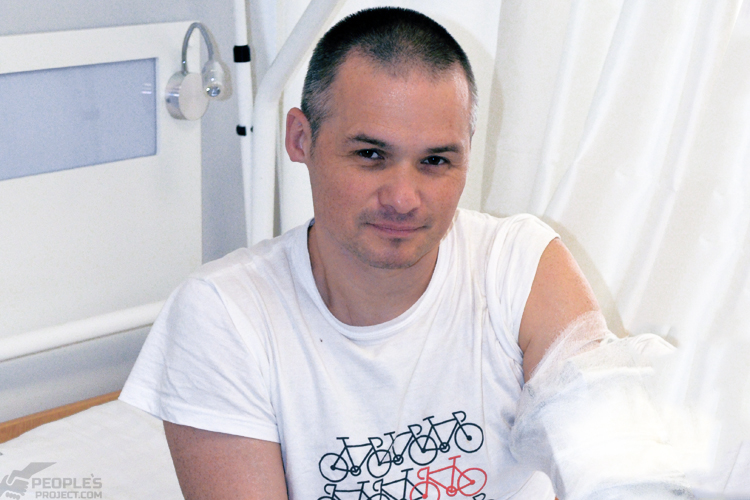 Dmytro is getting ready for the first serious surgery
Another 50,000 UAH we paid to the account of a new "Biotech" patient Sergiy . Only a few days ago he started his treatment. He also went through the preparatory surgeries, and a selection of biomaterials. Sergiy's own cultivated cells should help him to restore the head of the shoulder bone joint, which was severely injured by the bullet, and caused the hand non-function. The course of the treatment costs almost 400,000 UAH, so Sergiy still needs financial support.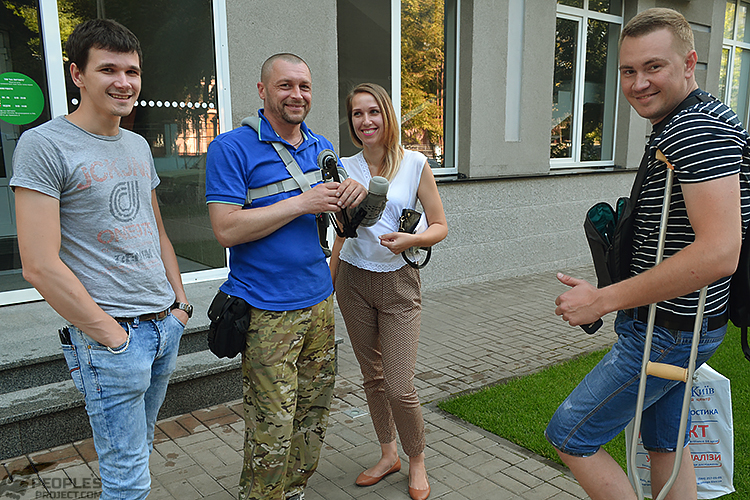 Sergiy went through the first preparatory surgery yesterday
Also, we partially covered the cost of Igor's treatment with 50,000 UAH. Igor already went through the main surgery. With the help of cellular technologies he has a huge piece of thigh, broken with a hostile bullet, restored. Without the cellular technology he could have lost his whole leg up to the torso. The full complete course of Igor's treatment cost almost 500,000 UAH. Considering the amount paid it is still more than 90,000 UAH to cover.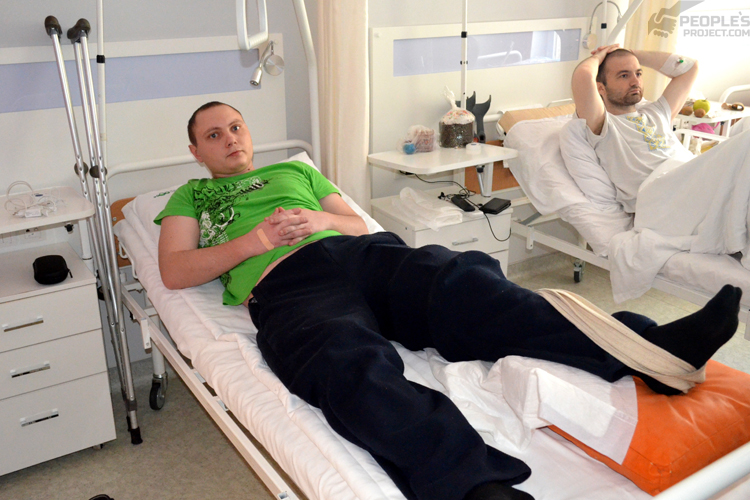 Igor already experienced the worst. We sincerely hope that's true
Total amount seems huge. However, if you compare it with the cost of a high-quality prosthetics, and the amounts of further social payments to the wounded soldiers it seems not that expensive. On top of that, we are talking about the salvation of own limbs, which no technical dentures can be compared to. The Ministry of Health is officially against cellular technology, thus it does not finance this kind of a treatment of the state budget. That is why we can treat Ukrainian defenders at the expense of people's donations only. That is why we ask you to continue help the wounded defenders in therms of The Bioengineering Rehabilitation for Wounded Project. Each hryvnia of your donations, each transfer from benefactors increases the chances of wounded Ukrainian defenders for a recovery. They do worth our help.