At the weekend, Ukraine celebrated Orthodox Easter. It is a celebration with special meaning to most Ukrainians and is an opportunity for feasting – that's if you can afford it. Unfortunately, not everyone has the opportunity to celebrate, even modestly. We understand there are many people in Ukraine in this situation and it is hard to know where to start when it comes to offering assistance, but we must start somewhere. That's why The People's Project was quick to respond to an appeal from Zaporizhia NGO, Charity Zaporizhia, and together launched the project Easter Delivery.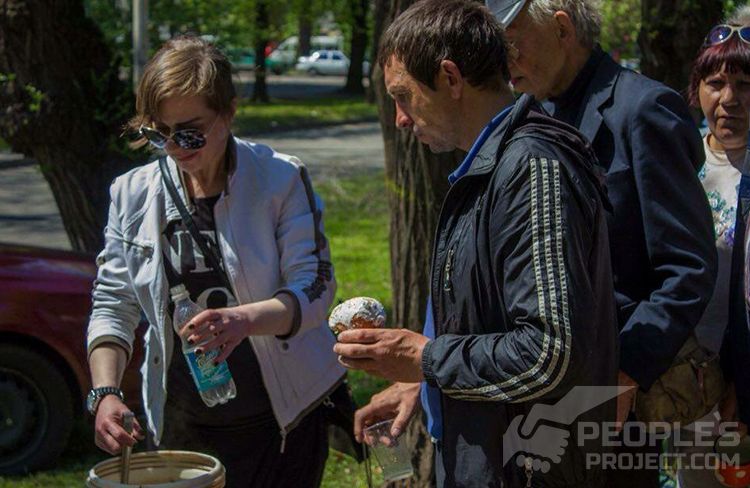 The majority of the paska ordered have been distributed by volunteers. However, some institutions where delivery was scheduled to take place asked the volunteers to return later for a variety of reasons. Here are the impressions of some of the volunteers who brought bring some Easter cheer to Zaporizhia's underprivileged.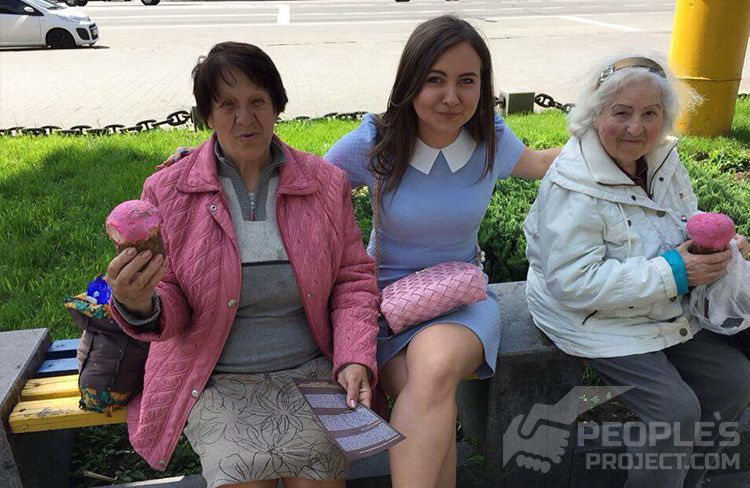 Some of the traditional Easter loaves were handed out in the streets to pensioners and homeless children. The volunteers said when they initially approached these people from both ends of the age spectrum they thought the volunteers were selling them. When they understood the paska was being distributed free to mark Easter the recipients reacted in disbelief, volunteers told of having to repeat several times that it was not a joke or a mistake. "Generally, the reactions proved both sobering and sad, as these people did not believe anyone truly cared about them," one volunteer said.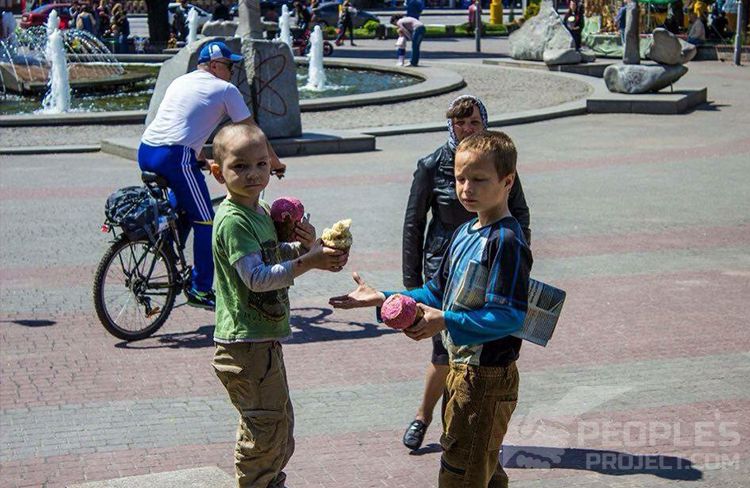 An important focus of the Easter Delivery project was to help children – especially orphaned or abandoned children and those uprooted by the war in the east of the country. Their view of the world around them and how they develop as people is shaped by their environment.  Most of the children our volunteers met with are orphaned or abandoned, living in shelters and family-type orphanages. Then there were the other children, those of internally displaced people, who have endured more challenges, upheavals and trauma than any child should ever have to face.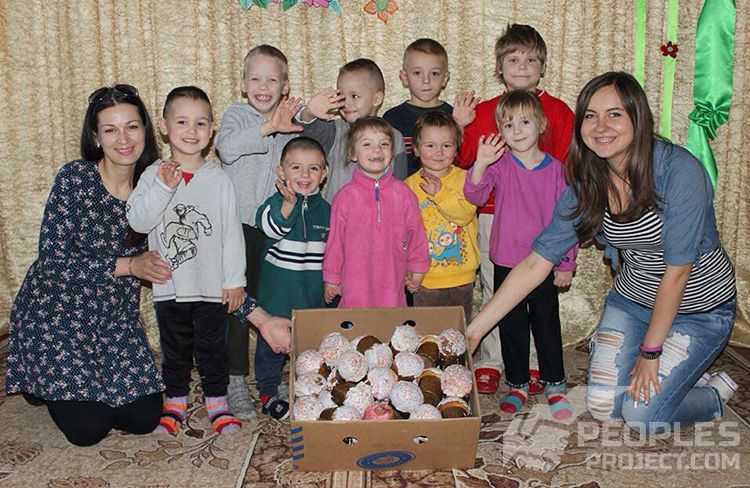 Most poignant for the volunteers, however, was a visit to the hospice. They found hospice patients who were facing what is traditionally a family holiday on their own. Many broke down in tears upon receiving our volunteers as visitors. "Sadly, they are long resigned to the fact they are no longer needed by society and believe they have been left to die," a volunteer commented.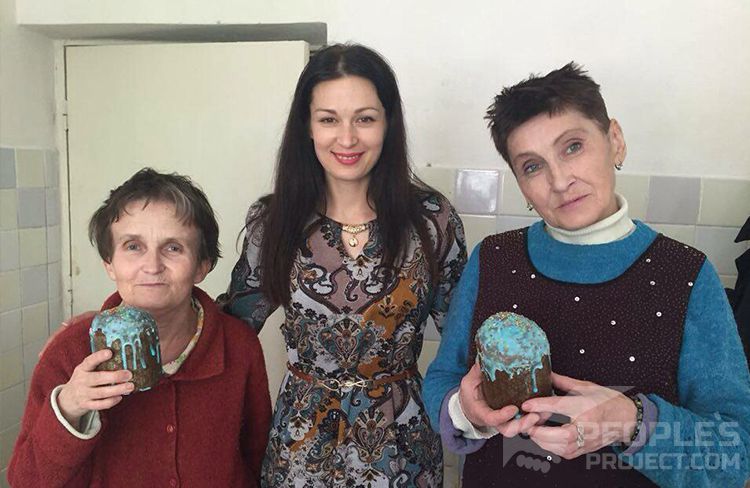 Of course, we are realistic and know bringing Easter cheer does little to change the situation radically for these people, but it proved that even token assistance can open the door for more in future.  This project proved even such a seemingly small amount as 10 UAH (the cost of each paska) can make a person feel they are valued.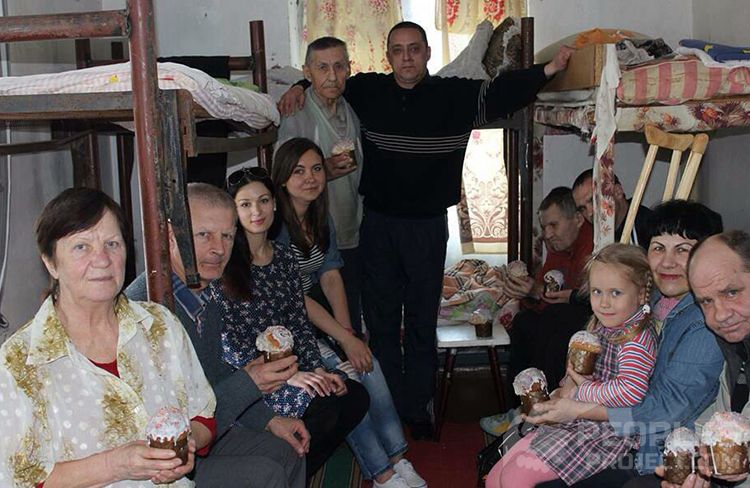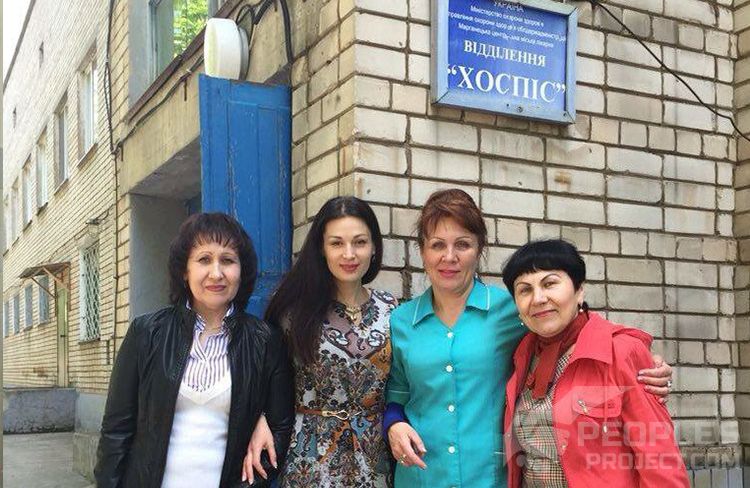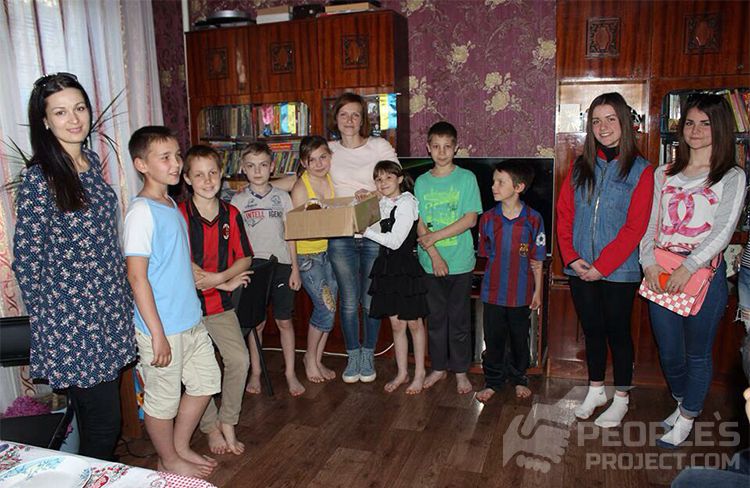 We thank everyone who helped us raise the funds for the project. We reached the full funding target in less than a day. Your participation is more important than you realise. We once again confirmed that by combining efforts, in a short time we can achieve much. And in the same spirit, we people to help Ukraine's wounded soldiers who are awaiting treatment under the innovative Bioengineering Rehabilitation for Wounded project. They risked their lives to defend their country and deserve the opportunity to live the rest of their lives without disability.