Dear friends, let us present the results of the latest stage of our work. Perhaps this transfer may seem not that exciting, still each contributor would prefer to know where the money donated him or her goes. So, first of all, we purchased a batch of plates for body armor. This purchase was made in favor of a special unit friendly to us. They're engaged into very dangerous daily work, so need truly reliable and permanent protection. We are sincerely grateful to the benefactor who contributed the full amount for this very purpose.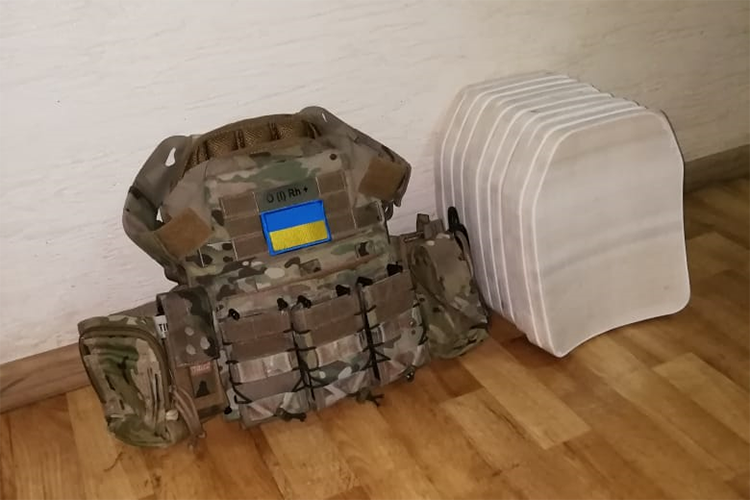 Second. In particular, within the I Am Sniper project, we raise funds for optics necessary for our sniper squad's machine gun operator. These guys hunt their enemy using "live-bait": the gunner enters the fighting drawing enemy snipers' fire onto himself, after which our shooters immediately start working on the disclosed opponent. Some readers may quite reasonably ask, why to allow our gunner get under enemy direct fire? Perhaps it would be better to invent some automatic system serving the same reason?
In response, we can assure our readers that such a system was invented a while ago: we even ran a relevant project. To be more precise, this automated remote controlled fire complex called The Sabre has been working in the forefront, in its hottest spots. This time the system was returned to us by a subdivision that currently went on rotation. At the moment, we have sent the system for maintenance and routine repair works, after which The Sabre is heading back to the frontline, to a different unit. Its personnel have been holding one of the most dangerous sections of the frontline where the gun turret will help them turn the enemy into mineral fertilizers without taking unnecessary risks themselves. It is an accurate, handy and deadly weapon: may it serve our army men perfectly!
In return, we urge you to stay engaged into further participation in the Rapid Response project. It is at the expense of your donations accumulated within this initiative only we can buy all the necessities for our military that the government fails to supply in time or just has no opportunity to provide due to certain reasons. The war is on, so our joint efforts remain highly relevant. Dear friends, come join in!