The ilaya clinic's specialists took on another patient of the Bioengineering Rehabilitation for Wounded. It is Vitaliy, a fighter with the OUN battalion, who needs a substantial fragment of the left hip bone to get restored. Recently, the ilaya's doctors performed the first stage of surgery: they took biological materials to prepare the bone matrix out if it, and cell materials to later fill in the defected zone. Also, having taken advantage of the opportunity, they removed the parts of the hip bone that went necrotic, and mounted the Ilizarov apparatus to bring the limb to its proper physiological position. After this Vitaliy will get back home to restore after his prolonged staying in hospitals and get ready for another, major stage of treatment, implantation of the matrix and insertion of medical gel saturated with his own stem cells out of which the robust living bone tissue is to be formed.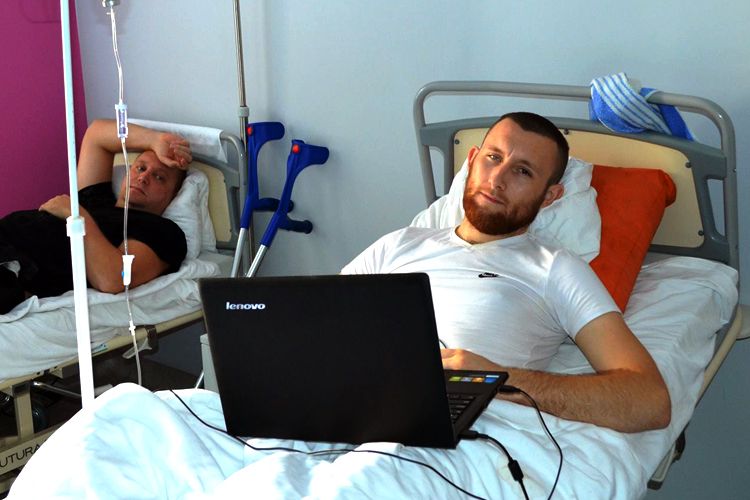 Vitaliy is only 26; the guy has been at war from the very first days and gone through all the hottest spots of it. The current injury is his third one: he got it in April of 2015 in a battle near the village of Pisky. Immediately following the injury, he got captured, and only after he was released doctors could start treating the wound. Vitaliy had to wander from one hospital to another for about a year and a half; underwent a few surgeries but all in vain: the bone got partially damaged due to osteomyelitis, and the leg got twisted and shortened; as of today, the defect of the bone makes six centimeters. Besides, there is a need to perform eye prosthetics which is impossible at the moment due to the infection present in the leg.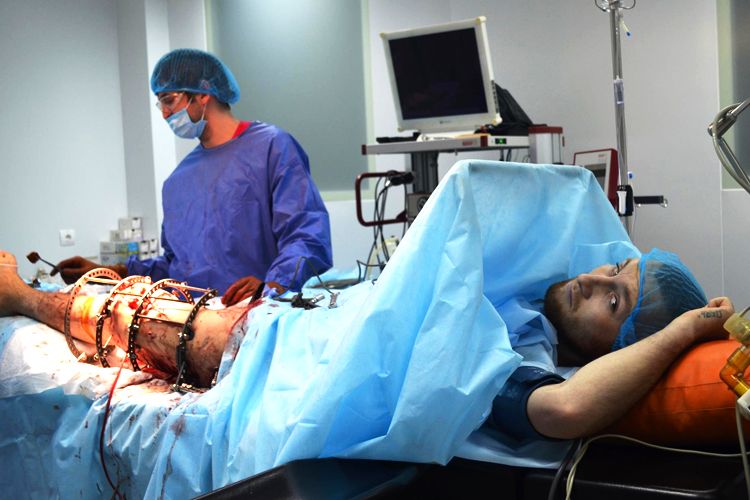 Vitaliy himself admits that if he was told about the possibility to treat such an injury with application of cell technologies, he would have never believed it. It was the experience gained by his comrade Ihor that inspired the guy to apply to the Project: Ihor's medical case which featured the progress from prospective amputation to ability to walk on his own two legs, inspired Vitaly to trust in the innovative technologies.
Today the wounded fighter is going to face a decisive moment: either he chooses treatment of the leg with application of cell technology (which presents him with all the chances for complete recuperation) or the situation remains "as is" which will inevitably lead to further severe maim or even amputation. This alternative is entirely up to us to decide, since such treatment can be paid only at the expense of people's donations within the Bioengineering Rehabilitation for Wounded project. The state keeps away from sponsoring such medical methods, despite these often make the last chance for many wounded. So it is only us who can restore Vitaliy's health and bring him back to complete life. And we just cannot leave the guy alone with his trouble, can we?