How Ihor's treatment is progressing:
Wounded:
Ihor, 19, a volunteer fighter with the Organization of Ukrainian Nationalists (OUN) Battalion. Wounded September 13, 2015 in Pisky (Donetsk region).
Wound:
Right leg: a consequence of high-explosive combat injuries
• Closed fragmented fracture of the right tibia at the upper and middle third and distal section
• External rotation of the distal fragment affecting the right leg and foot
• Aseptic necrosis of the talus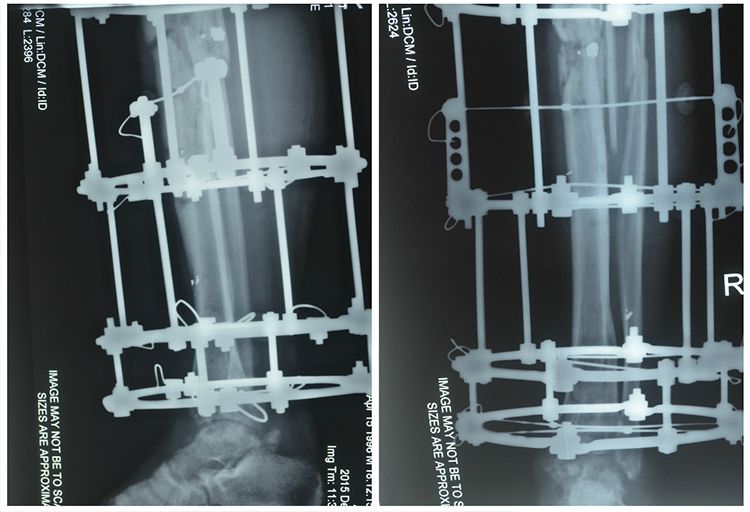 More than three months of treatment with traditional methods in public health facilities did not lead to the bone healing. In addition, the bone was initially incorrectly aligned, meaning if bone fusion occurs the leg will be twisted. Also due to injury in the fighting aseptic necrosis of the talus has set in, threatening the loss of bone and as a result a non-functional ankle and leg shortening, resulting in non-operational foot.
More information about the wounded:
Ihor (call sign "Schultz"), a volunteer fighter with the OUN Battalion was wounded on September 13, 2015 at the front line in Pisky (Donetsk region) near the airport, performing a combat mission as part of a Rapid Response unit, he came under fire from two directions 300 meters from enemy positions . He received many shrapnel wounds – mostly to his right arm and leg.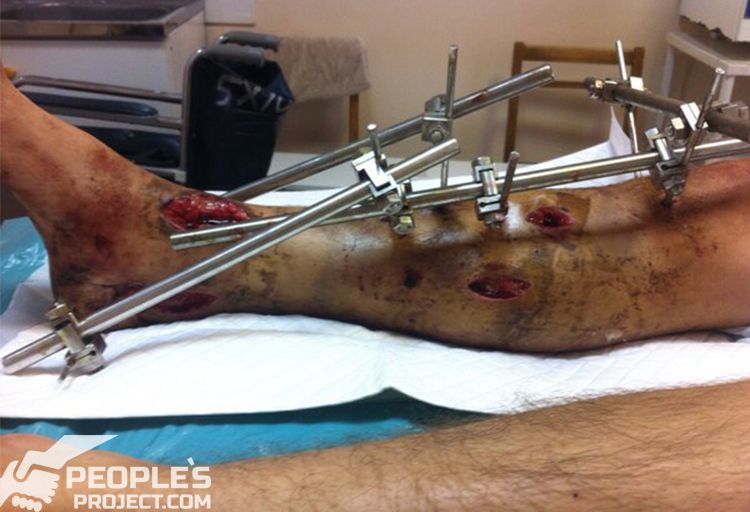 Finding himself in a difficult situation with two (also wounded) comrades, he contemplated using his own grenade on himself to avoid capture by the enemy. Fortunately, all three were successfully evacuated by soldiers from the OUN and 93rd Battalion.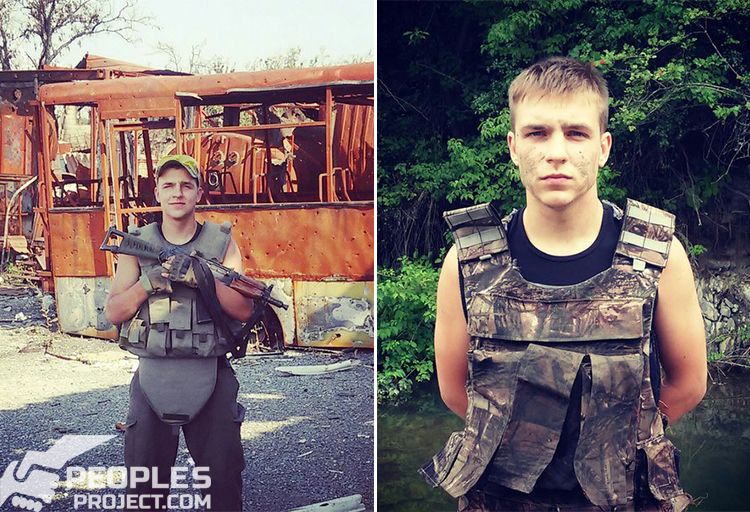 First aid was administered in the settlement of Selidove where helicopter was sent to fly him to a military hospital in Dnipropetrovsk. In Dnepropetrovsk, live-saving surgery was performed as was surgery to prevent the loss of his right leg. On September 15 was flown to Odesa Military Hospital for further treatment. In early October an Ilizarov apparatus was fitted to the leg and medical procedures were carried out. Currently, the bone in his right leg in not healing properly and there are complications in the treatment of ankle and talus, which is a direct threat to Ihor's mobility. He sought the assistance of the social project Bioengineering Rehabilitation for Wounded on the advise of Odesa volunteer Olga Dombrovska who visited him in hospital.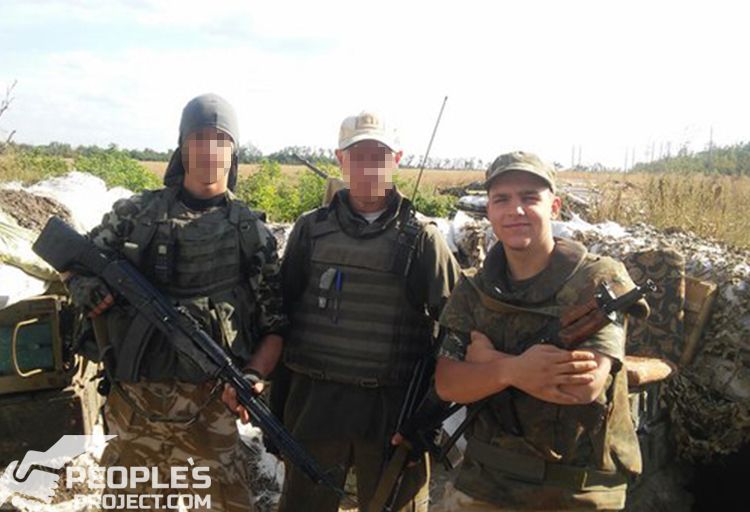 Ihor is a Lviv resident, enrolled in his second year of study at Opole University (Opole, Poland), specializing in political science. Returning to Ukraine for the summer holidays in 2015, he decided to join the ranks of the OUN Volunteer Battalion. After successful completion of training military training, in July 2015 he went to the front in Pisky following the call of his heart to defend the territorial integrity and sovereignty of Ukraine from the occupiers.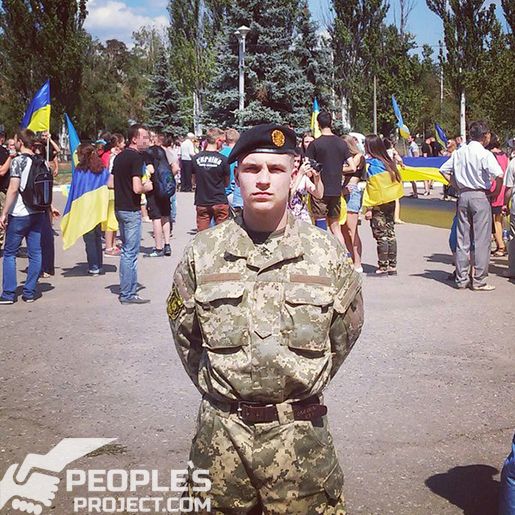 Since childhood, Ihor has been engaged heavily in activities such as dance, aikido, and Thai boxing. He also write patriotic poems and raps songs while playing guitar. He has already self-produced three albums. Money obtained from the sale of these albums went towards the immediate needs of soldiers in ATO zone. He also played a prominent role in the Revolution of Dignity in 2013-2014.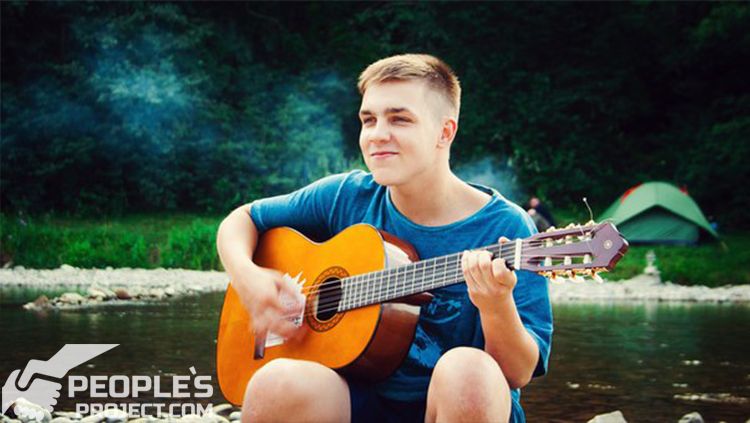 Required treatment:
Reconstructive-restorative treatment to the tibia and talus bones to help return maximum leg function.
Itemized costs for diagnosis and treatment:
• Examination and consultation with specialists (orthopedics, biotechnologists) – 27 870 UAH
• Sampling of fibula fragments and red bone marrow (discount 40%) – 16 350 UAH
• Endothelial cells, 20 million cells (discount 30%) – 42 000 UAH
• Periosteal cells, 20 million(discount 30%) – 42 000 UAH
• MSCs from bone marrow, 100 million (discount 30%) – 98 700 UAH
• Total cost of reconstructive and restorative treatment (discount 40%) – 271 302 UAH
Budget update:
In 2016 Igor underwent successful treatment for aseptic necrosis of the talus and improperly spliced tibia. To date, the bone is fully restored, the ankle joint recovery continues. Now two screws that were holding the bone during treatment prevent joint from moving freely and need to be removed. It requires additional surgery, the costs of the surgery will amount to 40 086 hryvnias.
Cost of treatment including medical center discount of 35%: 521 958 UAH