Description
This diagnosis sounds like a court verdict. The disease is usually diagnosed at early age when a toddler starts to differ from other babies physically. In our society, this diagnosis is often taken as a curse: people mostly reject and fear those who suffer from such a disability. "He/she is probably insane, get away from him/her," seems the most likely reaction on the part of outraged people who seem never get the idea that a totally conscious sane person gets literally imprisoned in that miserable suffering physical body.
Infant cerebral palsy is a complex name for a variety of medical conditions. These root in congenital developmental defects of the brain. The defects result in body movement deficiency. If a kid was lucky enough to have a mild form of the disease, the deficiency can be partially compensated by medications and proper treatment. If no and the deficiency is rather severe, a person can remain handcuffed to a bed or a wheelchair for a lifetime. The scariest thing is that it is always about body movements alone as the defects usually do not affect the development of mental abilities in the patient who remains intelligent and totally sane.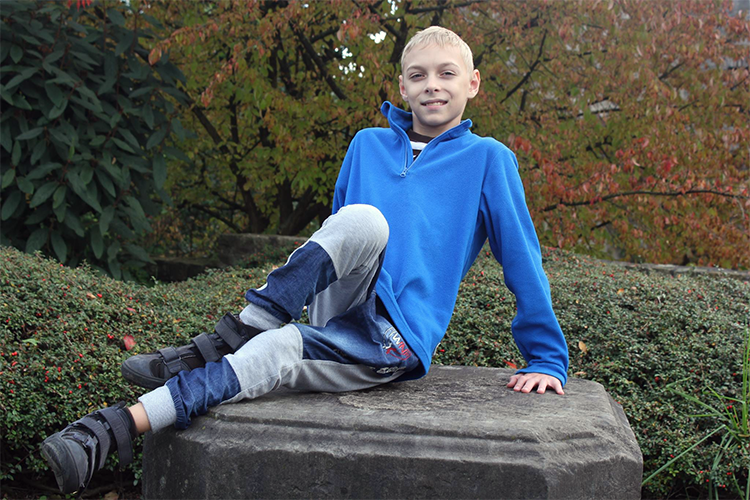 Mykyta was relatively lucky. The delivery had turned out to be exceptionally complicated, and of the twin brothers he was the only one who survived it. This long-awaited and truly loved baby became a sense of life for his parents. Still in a month after the birth doctors discovered a massive brain hemorrhage. The parents were told that their beloved child could hardly survive, but in case he manages to, he would definitely remain maimed for life. The final verdict issued by his doctors followed when Mykyta was just eight months old: it said he had infant cerebral palsy with lower spastic paraparesis.
This may sound cynical, still until he reached the age of ten, Mykyta's prospects were estimated as zero chances: that meant he should not address any doctors or clinic in search of medical assistance as there was no sense trying to improve the situation. They said there were practically no chances for walking on his own.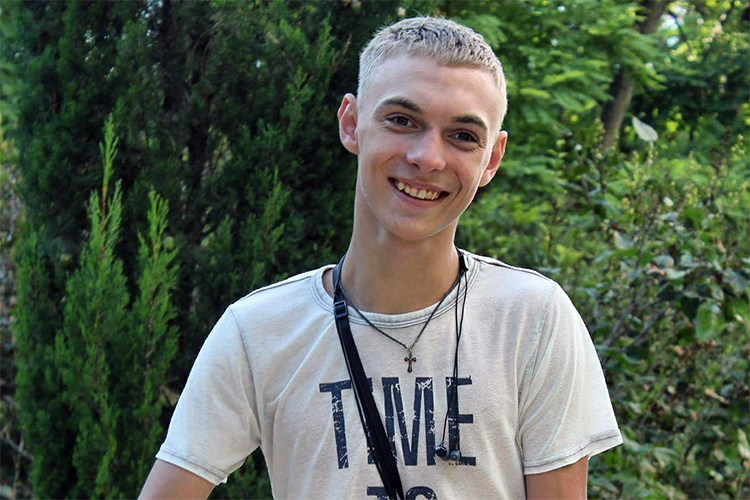 Still Mykyta's parents decided not to give up and endeavored to help their child. At the age of six, Mykyta underwent his first surgery. Having recovered after it, he managed to make his first five steps on his own! Thanks to the joint efforts taken by his parents and rehabilitation specialists, Mykyta became the first year student at a conventional secondary school, instead of spending his childhood in a wheelchair imprisoned in his own flat. The eager smart kid absorbed knowledge fast and enjoyed activities with his classmates pretty much.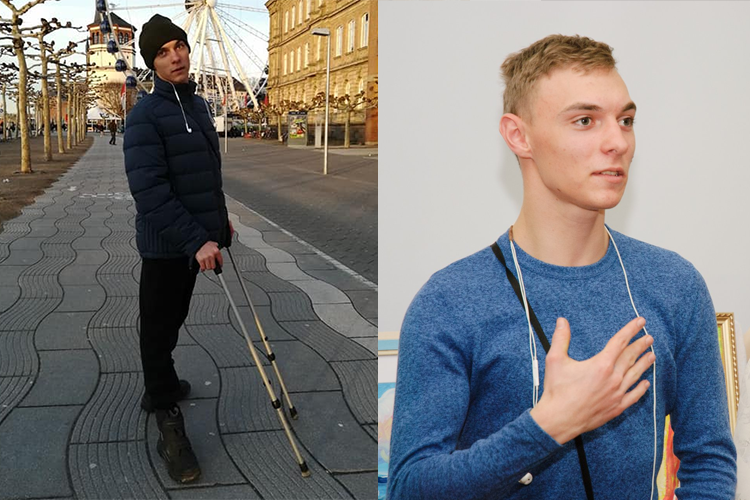 At present, Mykyta has undergone over forty specific treatment courses and seven complex surgeries total. This cheerful energetic boy has already graduated from a high school; at the moment he is busy mastering his skills in a few foreign languages, participating in various activities and even taking courses in Web Design, at which he is exceptionally good. Still the diagnosis reminds of itself continuously: so far, Mykyta can walk only supported by crutches, and to prevent inevitable regress, he needs to work out hard every single day.
Besides, there is a need in further specific treatment. The condition of his legs lacking the entire specter of physiological moves, can worsen, especially in view of the presence of spastic muscles (as these constantly experience extra tension). That is why Mykyta has to undergo special treatment courses over and over again. This will help to both retain the progress and advance.
What the money will go to
In January, Mykyta has another course of treatment scheduled at the TheraReha clinic in Germany. It will help to not only overcome the consequences of his condition but also to move forward, as the boy is eager to get rid of his crutches and walk on his own two feet. And this time he gets real chances for success!
Still the price of this chance is rather high. Naturally, the years of struggle have drained the family's resources drastically. But they will definitely need to spend even more money in time. That is why we decided to give them a hand.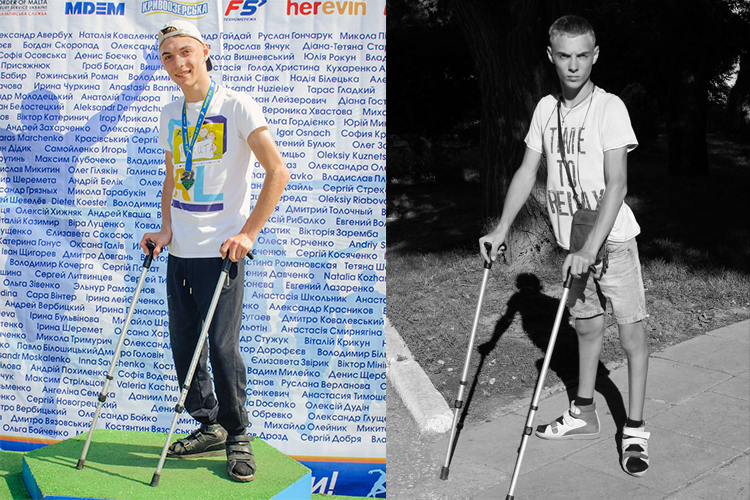 Mykyta's prospective treatment course is essential. His parents have already made the downpayment. Now they will need to raise the funds to pay for future treatment bills. The entire amount makes €3806, and they must pay it before January, 6th.
Dear friends, we urge you to step in and help Mykyta to get the chance for a normal full life he truly deserves. Our support is essential for him, so please join in and help as much as you can afford.
13

December

2019

Бюджет проекту збільшений на 105 000 грн
0 UAH
Курс терапевтичного лікування у німецькій клініці
Totally:
105 000.00 UAH