---
How Andriy's treatment is progressing:
01.02.2017: He almost lost his leg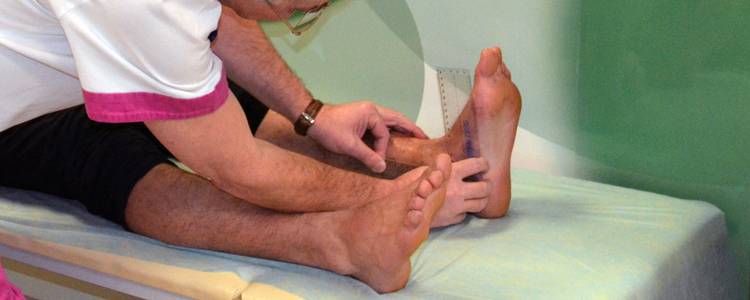 ---
20.04.2015: Andriy back on his feet after Ilizarov apparatus removed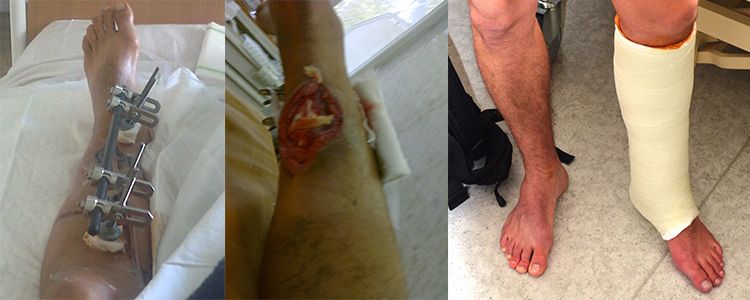 ---
11.03.2015: Results of Andriy's treatment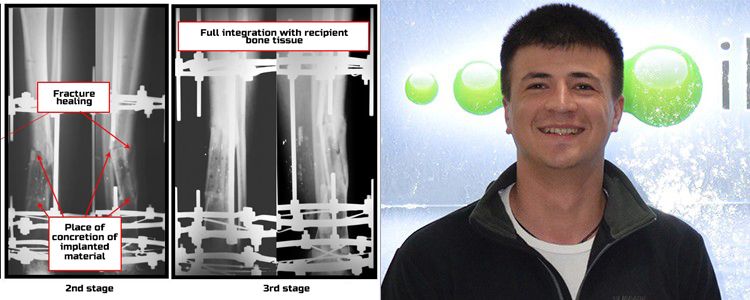 ---
10.02.2015: First results of treatment of ATO hero Andriy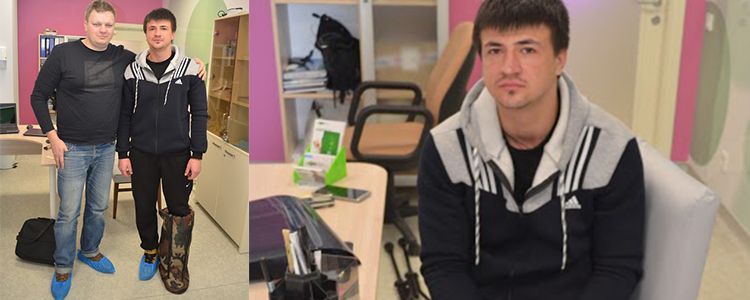 ---
26.12.2014: The main stage of Andriy's treatment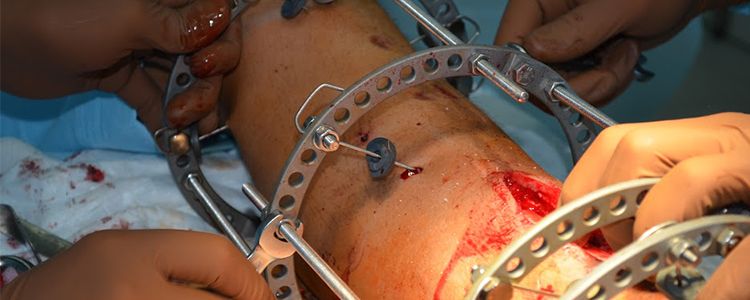 ---
10.12.2014: Andriy's cell material collected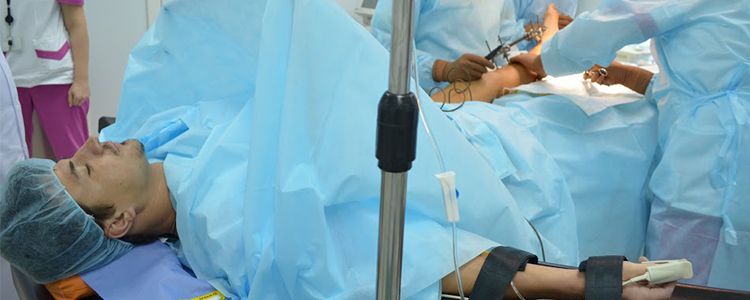 ---
Wounded: Andriy, 23, soldier with the National Guard, wounded in Slovjanoserbsk.
Wound: Explosive shrapnel wound to the right calf with partial loss of tibia.
Required treatment: Reconstructive and restorative treatment of the tibia using stem cell technology.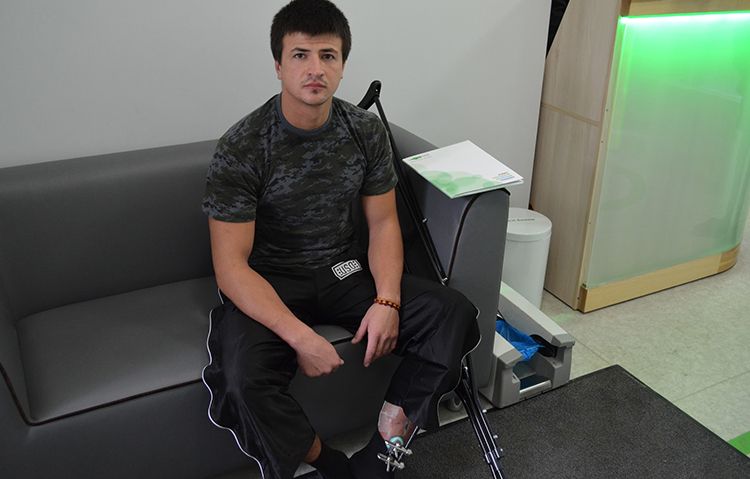 More about the wounded:
Andriy was injured while on duty at a checkpoint near the village of Zhelobok (Slovjanoserbsk region).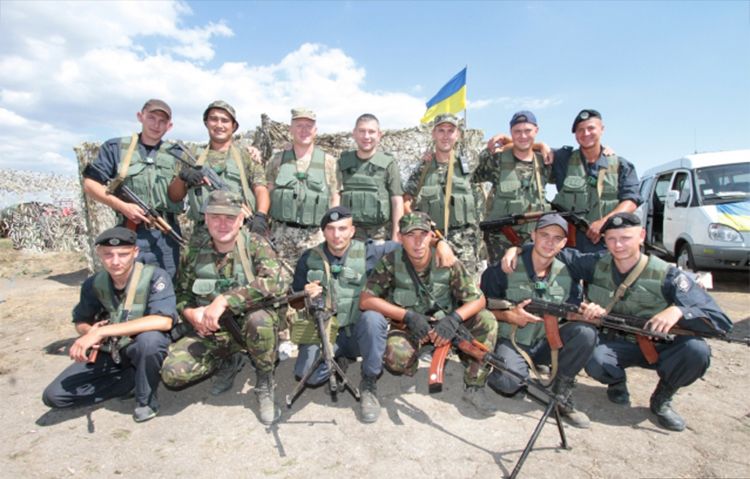 On September 27, despite the declared truce Ukrainian positions were shelled again from a BM-21 "Grad" rocket launcher causing the shrapnel leg injury to the soldier. First aid was provided in the city of Lysychansk, he was then transferred to Kharkiv, now he is being treated at Irpen's military hospital.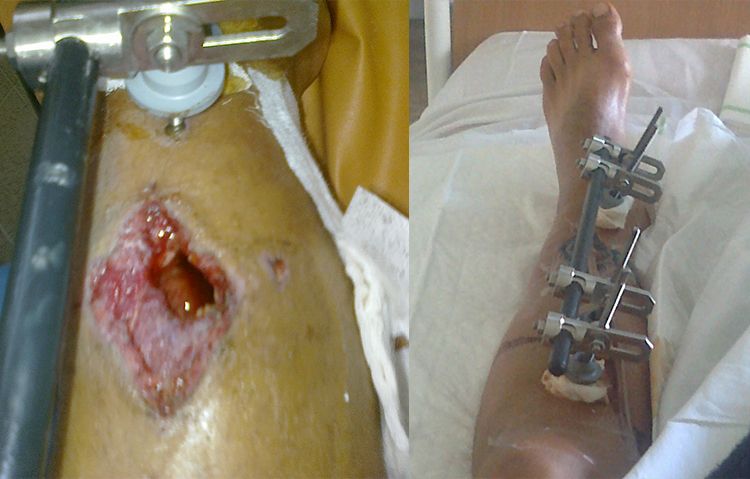 Despite all efforts, the bone can not be restored using traditional surgical methods. Fortunately, doctors from the Ilaya Medical Center are ready to take on his and restore the bone using stemcell technology – the only way to save the soldier from permanent disability.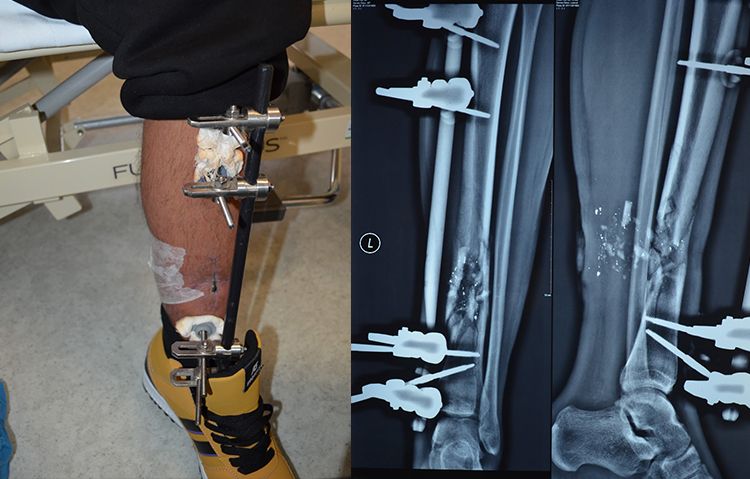 Andriy was born in Kremenchug. In peacetime, he served with the Internal Troops unit in Crimea.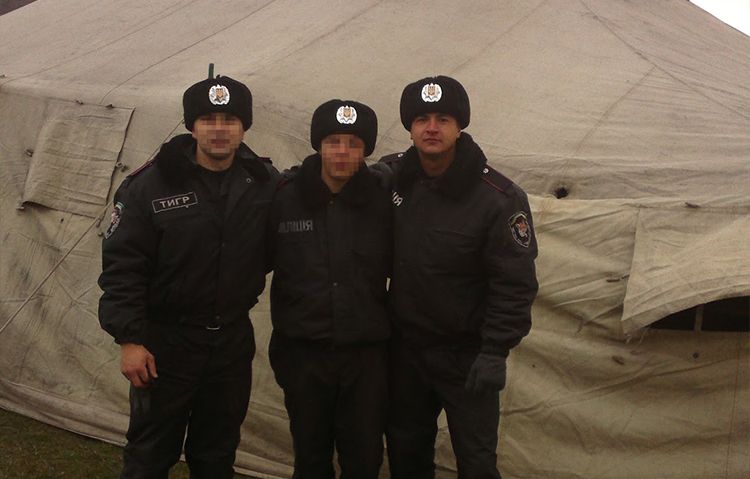 During armed conflict he was taken prisoner twice. The first  time was at the end of March, when Russian troops surrounded his military unit in the city of Feodosia. After this he was transferred to Donetsk, and three months later it was taken over by separatists. It is worth noting the fighter is one of the heroes who liberated Slovjansk.
He enjoys sport – swimming, gymnastics, and is qualified as a PE teacher. Even with a potentially debilitating injury he is determined to recover. After treatment he hopes to defend his homeland once again, and after the war – to make a return to sport. Let's help him realize his potential!
List of services that are part of the treatment:
Diagnosis and examination: 2,530 UAH
Collection and production of cellular material: 107,019 UAH
Treatment of the tibia defect: 30,898 UAH
Drug treatment and post surgical care: 19,259 UAH
Corrective surgery (fistulas sequestration with rod for osteomyelitis): 32,000 UAH
Budget update
In December 2014 major surgery was carried out. The site of bone injury recovered, but there were complications. To deal with them required additional surgery. Cost of surgery: 97 971 UAH
Updated special price of treatment: 289 677 UAH